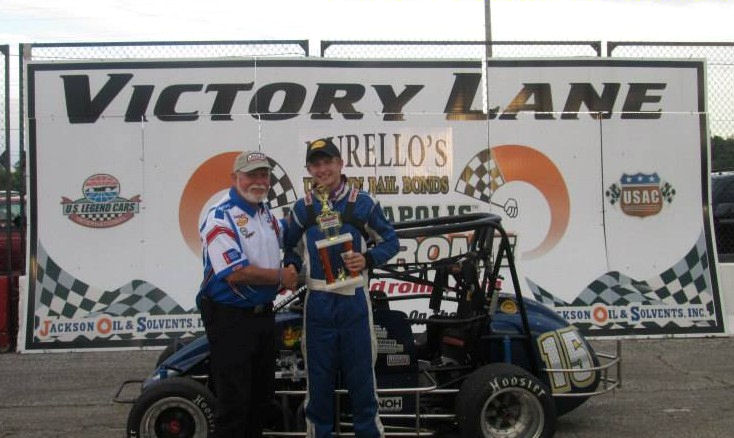 From Eric Bunn
(Lebanon, IN) Excitement and speed ruled in the Mel Kenyon Midget Series return to the Ivy Tech Indianapolis Speedrome on June 7.  Cole Fehr held the lead for 55 laps to earn the top spot while Adam Wilsdon set a new speed mark during the second heat race.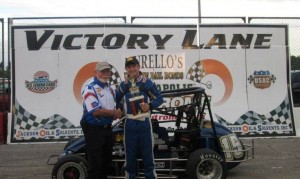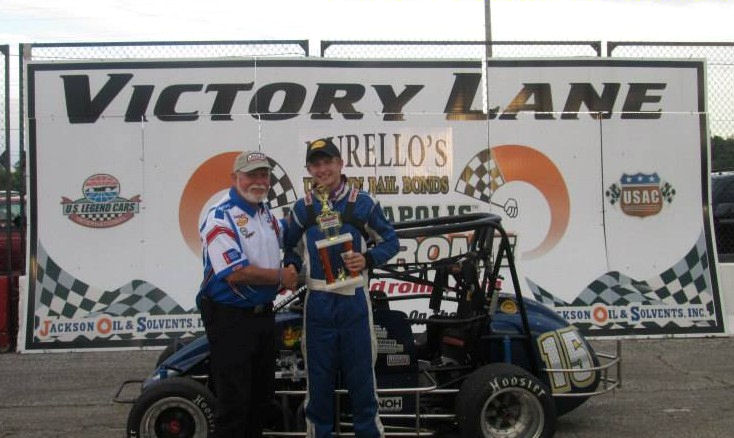 Fehr dove under early leader Dameron Taylor going into turn three on the 5th lap of the 61 lap event.  Taylor began slipping back through the field finally spinning in turn 3 on lap 51 to bring out the race's only caution.
The battle for second was tight and clean as Travis Young, Adam Wilsdon, Colton Dooley and Jessica Bean each took turns filling out the 2nd to 5th spots.  When the checkers flew the final order was Fehr, Young, Wilson, Dooley and Bean filling the top five spots.
The Mel Kenyon Midget Series competitors all feasted on the new Indianapolis Speedrome pavement during practice setting the stage for a new track record being set during the night's racing.  When the scoring was reviewed, returning Kenyon Midget vet Adam Wilson obliterated Travis Young's old record set in July of 2012 by 0.477 of a second when he turned a scorching 11.995 in the second heat of the night.  Only the 350+ horsepower national midgets have turned a faster lap in an open wheel car at the Speedrome.
The Mel Kenyon Midget Series will return to action on Saturday night June 14 on the US 24 Speedway dirt bull ring in Logansport, IN.  Practice begins at 6:15 with racing at 7:30.