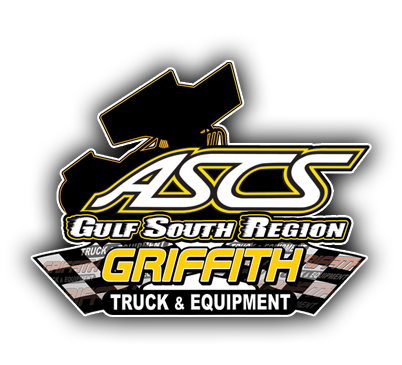 By Bryan Hulbert
TULSA, Okla. (June 17, 2014) – The Griffith Truck and Equipment ASCS Gulf South Region is scheduled to scatter soil this weekend with the fourth visit of the season to the Golden Triangle Raceway Park in Beaumont, Texas on Friday, June 20 and the season's second attempt at races at the Royal Purple Raceway in Baytown, Texas on Saturday, June 21.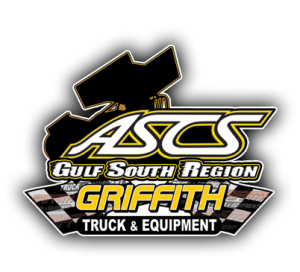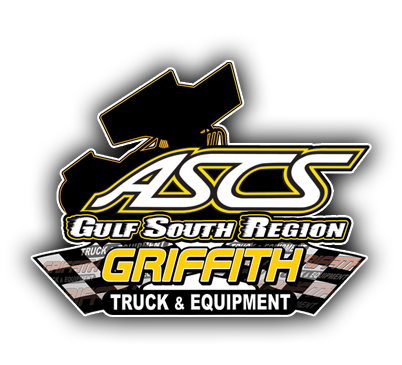 Three winners in three visits to the Golden Triangle Raceway Park, Johnny Herrera grabbed the most recent checkered flag on May 25. Previous to that, Tommy Bryant topped the field on May 2. The sight of the 2014 season opener, Jon Agan scored his first ASCS triumph at the one-third mile oval on March 14.
Rained out in the series first attempt at the Royal Purple Raceway on March 15, the last visit to the Baytown based oval came on June 22, 2013 with Christopher Bell wheeling the Berryman Motorsports No. 31 to victory.
Channin Tankersley continues to lead the region with a 69 point advantage over five-time series champion, Ray Allen Kulhanek, who is the series most recent winner with his first score of the year at the Gator Motorplex on June 7.
Chris Sweeney holds down third, only 89 points away from the lead with John Pate and Klint Angelette completing the top five in Gulf South Regional standings.
Friday, June 20 at the Golden Triangle Raceway Park will begin at 7:45 P.M. (CT) and will include Limited Modifieds, Hobby Stocks, Street Stocks, and Mini Stocks. For more information, log onto http://gtrpbmt.com or call (409) 752-RACE (7223).
Saturday, June 21 at the Royal Purple Raceway will be an explosive one with the WWW.HOUSTONCHEAPFIREWORKS.COM ASCS Sprint Car Shootout presented by Coushatta Casino Resort.
According to information released by the Royal Purple Raceway, the event will include a massive Fireworks display at the show's conclusion, but will begin with a "Future Soldiers of America" swearing in ceremony at the start of the night's racing action. Pre-Race festivities begin at 6:30 P.M. (CT). For more information, log onto http://www.royalpurpleraceway.com. To order tickets, call (281) 383-7223.
For continued updates on the American Sprint Car Series, log onto http://www.ascsracing.com.