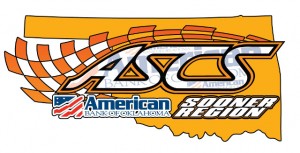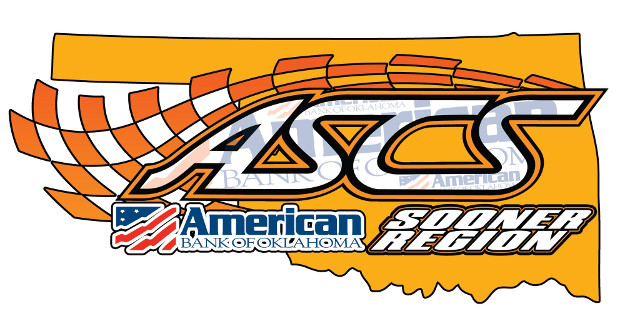 From Bryan Hulbert
Sapulpa, OK — (July 18, 2014) — Good things come to those who are willing to put in the effort, and that effort finally cashed in for Mickey Walker at the Creek County Speedway on Friday night, winning for the first time against the American Bank of Oklahoma ASCS Sooner Region.
Chasing Howard Moore for 24 laps, Walker put the hammer down to steal the win exiting the final turn to become the 53rd winner with the ASCS Sooner Region. Moore crossed second with point leader, Dustin Morgan, taking the final step on the podium. Joe Wood, Jr. was fourth from tenth with Sean McClelland from twelfth making the top five.
Kevin Ramey, Brandon Hanks, and Koby Barksdale made the top-eight. Kevin Cummings from twentieth crossed ninth with Tim Kent finishing tenth.
The American Bank of Oklahoma ASCS Sooner Region races next at the Lawton
Speedway on Saturday, July 19. For continued updates on the American Sprint Car Series, log onto http://www.ascsracing.com.
American Bank of Oklahoma ASCS Sooner Region
Creek County Speedway – Sapulpa, Okla.
Friday, July 18, 2014
Car Count: 25
Heat 1 (8 Laps): 1. 8-Alex Sewell; 2. 22-Koby Barksdale; 3. 57-Kyle Chady; 4. 94T-Tim Kent; 5. 03-Joe Wood Jr; 6. 4PM-Travis Jenkins; 7. 7X-Shane Sellers; 8. 35-Rick Wright Jr; 9. 24-Ben Frey
Heat 2 (8 Laps): 1. 2-Mickey Walker; 2. 93-Dustin Morgan; 3. 1A-Kevin Ramey; 4. 1-Sean McClelland; 5. 48-Jake Martens; 6. 2K-Kenneth Walker; 7. 97-Kevin Cummings; 8. 65L-Nicholas Lucito
Heat 3 (8 Laps): 1. 9$-Kyle Clark; 2. 40-Howard Moore; 3. 3H-Brandon Hanks; 4. 7S-Robert Sellers; 5. 11AM-Mike Goodman; 6. 50Z-Zach Chappell; 7. 21-Billy Frazier; 8. 11-Michael Tyre
B Feature 1 (12 Laps): 1. 50Z-Zach Chappell; 2. 7X-Shane Sellers; 3. 4PM-Travis Jenkins; 4. 97-Kevin Cummings; 5. 1-Sean McClelland; 6. 35-Rick Wright Jr; 7. (DNF) 65L-Nicholas Lucito; 8. (DNF) 24-Ben Frey; DNS 21-Billy Frazier
A Feature (25 Laps): 1. 2-Mickey Walker[3]; 2. 40-Howard Moore[2]; 3. 93-Dustin Morgan[8]; 4. 03-Joe Wood Jr[10]; 5. 1-Sean McClelland[12]; 6. 1A-Kevin Ramey[9]; 7. 3H-Brandon Hanks[11]; 8. 22-Koby Barksdale[5]; 9. 97-Kevin Cummings[20]; 10. 94T-Tim Kent[14]; 11. 50Z-Zach Chappell[17]; 12. 9$-Kyle Clark[1]; 13. (DNF) 4PM-Travis Jenkins[19]; 14. (DNF) 8-Alex Sewell[4]; 15. (DNF) 57-Kyle Chady[6]; 16. (DNF) 11AM-Mike Goodman[13]; 17. (DNF) 2K-Kenneth Walker[16]; 18. (DNF) 7S-Robert Sellers[7]; 19. (DNF) 7X-Shane Sellers[18]; 20. (DNF) 48-Jake Martens[15]