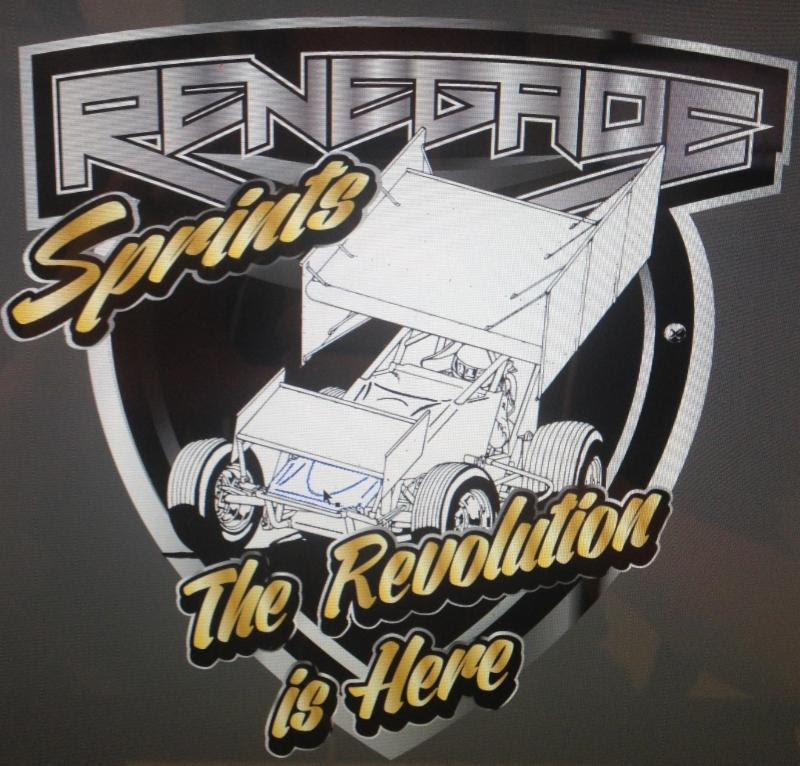 Inside Line Promotions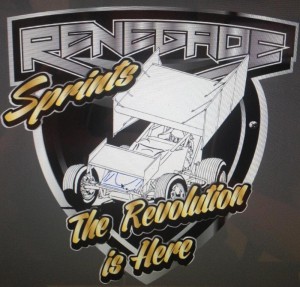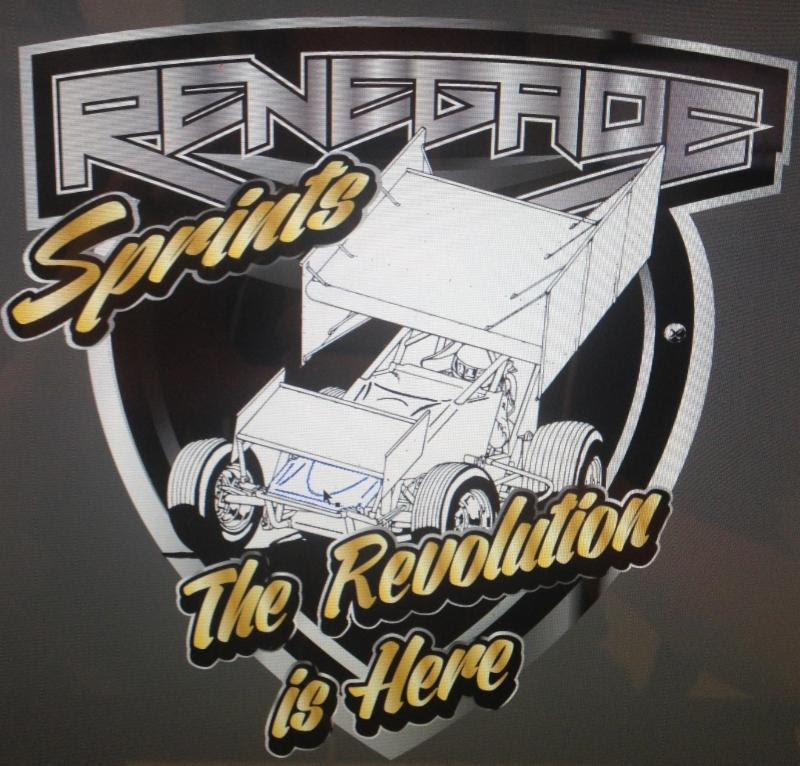 – FINDLAY, Ohio (Aug. 18, 2014) – There's only one opportunity for a first impression and for the Renegade Sprints, that moment is this Saturday at Atomic Speedway.
The high-banked, 3/8-mile oval in Chillicothe, Ohio, elected to turn the previously scheduled Freedom 40 into the Renegade Sprints inaugural event.
"We decided to sanction it and we're going to help these guys out as much as we can," Atomic Speedway Owner and Promoter Brad McCown said. "I think bringing a sanctioned group on that event helps the track with promoting and brings a lot more stuff with putting on a better show."
Saturday will mark the first of two scheduled races at Atomic Speedway during the initial stage of the Renegade Sprints, which is a 410ci sprint car series that was created to better serve promoters, teams and fans.
"It happened a little sooner than we all expected, but I think that's a good thing," Chad Kemenah said of Saturday's race. "You get a promoter that's willing to take a chance for one and I think it speaks volumes about what we're hearing from fans, race teams and the people in racing."
More than a dozen drivers who are committed to the Renegade Sprints are expected to compete along with a variety of top-notch drivers from the region this Saturday, when the winner will score a $5,000 payday.
"I think it's very important," Kemenah said. "You get one chance to make a first impression. We have to make sure as a group we know what we're doing."
The Renegade Sprints will also return to Atomic Speedway on Oct. 24-25 for the Open Wheel Championships, which pays $15,000 to win. The winner of the Freedom 40 will also receive a provisional into the Open Wheel Championships main event.
"We can't thank Brad and the crew at Atomic Speedway enough for giving us this opportunity on Saturday and in October," Renegade Sprints President Shane Helms said. "I'm excited to showcase the talented teams and outstanding racing associated with the Renegade Sprints. We are going to continue to build this series with the emphasis on pleasing everyone involved in a sprint car event from the stands to the pits."
Pit gates are scheduled to open at 2 p.m. (local time) with the front gates opening at 4 p.m. Hot laps are slated for 6 p.m. with racing at 7 p.m.
NEXT EVENT –
Saturday at Atomic Speedway in Chillicothe, Ohio
MEDIA LINKS –
Twitter: https://twitter.com/RenegadeSprints
E-mail: RenegadeSprints@yahoo.com
RENEGADE SPRINTS –
The Renegade Sprints is a new 410ci sprint car series with approximately 50 races throughout Ohio, Pennsylvania, Indiana and Michigan. The series anticipates building a points fund for eligible drivers and for every race to pay at least $5,000 to win.
INSIDE LINE PROMOTIONS –
Inside Line Promotions specializes in affordable public relations and media management for motor sports drivers, teams, sponsors, tracks, series, events, organizations and manufacturers. ILP Founder Shawn Miller leverages professional journalism with new media technologies and social networking to improve your exposure and the return on investment for your sponsors.
To meet the media relations needs of your program and to join Team ILP, contact Shawn at 541-510-3663 or InsideLinePromotions@gmail.com. For more information on Inside Line Promotions, visit http://www.InsideLinePromotions.com.