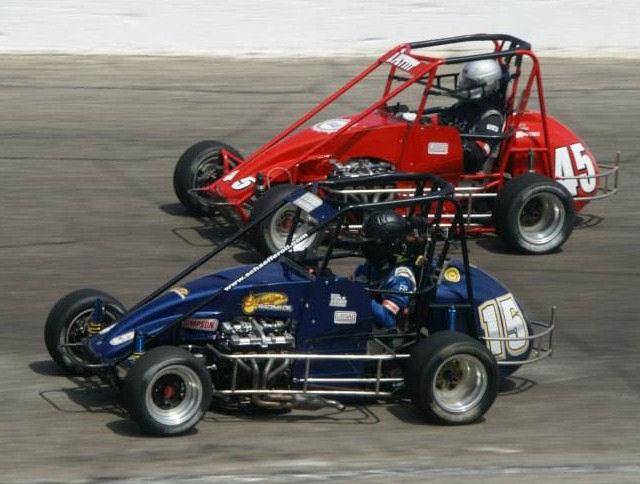 From Eric Bunn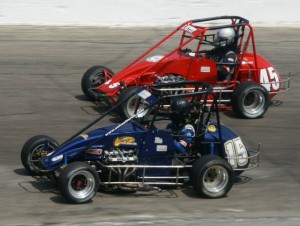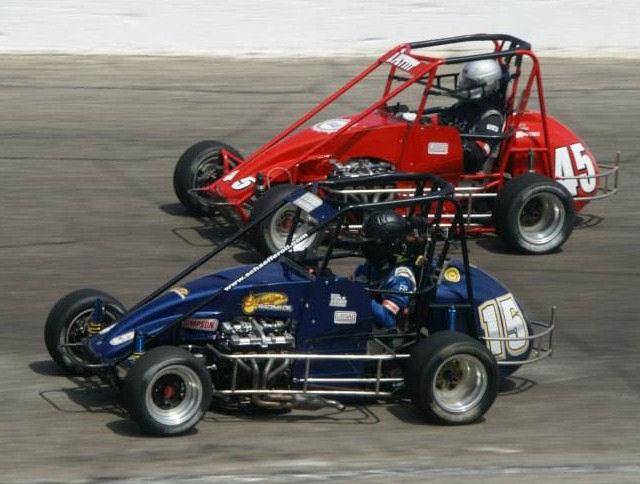 (Lebanon, IN)  Rain has jumbled the middle of the Mel Kenyon Midget Series season.  The USSA open wheelers will be at Anderson Speedway Saturday night August 23 for a race originally scheduled for the end of June.
Anderson Speedway has historically played a large role in determining who will win the Mel Kenyon Midget Series Championship.  The 2014 point race winner will have to perform well in all the series races scheduled on the high banks of Anderson Speedway to clinch the title.
Travis Young and Cole Fehr each won one of the last two Mel Kenyon Midget Series races on the high banks of Anderson Speedway.  2012 series champion Young took the midget portion of the Glen Niebel Classic in April to add to his collection of Anderson wins.  Fehr earned the checkers on Wednesday of Pay Less Little 500 week for his first series and Anderson win.
Both drivers agree on the demanding nature of Anderson Speedway and look forward to this Saturday's race.  "I'm always excited to run at Anderson Speedway – it's one of the hardest tracks in the series and tests all of my abilities," said Fehr.  "Anderson is a very fast place and it provides good racing," agreed Young.
Mel Kenyon Midget Series racing at Anderson is always close with the cars often running two and three wide.  "If someone makes a mistake it can go bad very fast," Young said in describing the close racing.  Fehr echoed Young's thoughts, "The track requires you to constantly run wide open at high speed, and one lapse of judgment or mistake can cost you multiple positions or worse, put you in the wall."
The Mel Kenyon Midget Series will join the McGunegill Engine Performance Late Models, the Legend Cars and Thunder Roadsters on the high banks of Anderson Speedway on Saturday August 23 for a 30-lap feature event.   The Mel Kenyon Midget Series is a part of the Wick's Pies Retro Weekend   In addition to the on track excitement; fans will be able to enjoy the vintage race cars along with a car, motorcycle and tractor show.  Qualifying will begin at 6:30 with racing at 8:00