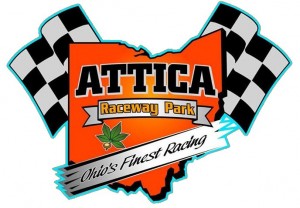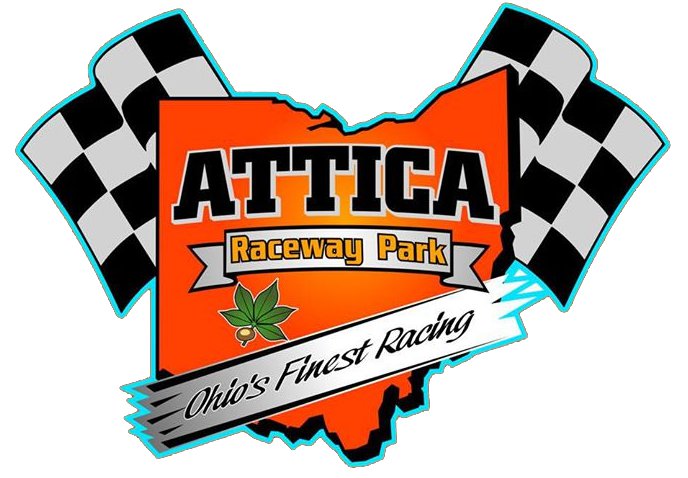 From Brian Liskai
Attica, OH — (August 26, 2014) — Attica Raceway Park will close out the 2014 season in a HUGE way Friday and Saturday, Aug. 29 and 30 for the traditional Attica Ambush.
The Lucas Oil Late Model Series and University of Northwestern All Star Circuit of Champions will kick off the double-header weekend on Detroit Chocolat Night, Friday, Aug. 29. The Lucas Oil Late Models will be vying for $10,000 to win while the winged UNOH All Star sprints will battle for $3,000 to win.
The UNOH All Stars headline Saturday's event on Baumann Auto Group Night as they battle for $5,000 to win. The Summit Racing Equipment UMP Late Models, Foster Auto Body 305 Sprints and Fremont Fence Dirt Trucks will also be in competition on Saturday, Aug. 30.
Four time UNOH All Star champion Tim Shaffer swept the Attica Ambush weekend in 2013. Shaffer is coming off his first All Star win of 2014 when he picked up the victory Sunday at Mercer Raceway Park. He also picked up a weekly win at Attica on April 18th, the 13th of his career at the track.
The UNOH All Stars have made only one appearance at Attica in 2014 as two other events were rained out. Four time All Star champion and current series point leader Dale Blaney picked up the win in April at "Ohio's Finest Racing" speedplant and leads all drivers in series wins at the track with 14. Blaney has three overall wins at Attica in 2014 to take his career total to 20 at the track to tie him for third on the track's all-time win list.
Blaney has 12 UNOH All Star wins in 2014 and has raised his series' leading career total to 111.
The UNOH All Stars have competed at Attica in 102 events in their history.
As always the UNOH All Stars will have their hands full with the tough Attica weekly competitors. Six time track champion Byron Reed picked up his first win of 2014 at the track this past Saturday. Caleb Griffith, who has a win at Attica in 2014, earned the track's championship. Craig Mintz, the 2013 Attica champion, has three wins at the track this season. Cap Henry, a former All Star regular, has 2 wins at Attica in the past month and Chris Andrews also has a pair of wins at the track in 2014.
The Lucas Oil Late Model Series made their first ever appearance at Attica in 2013 and Jimmy Owens scored the win. Owens leads the series points over Don O'Neal, Scott Bloomquist, Steve Francis and Eddie Carrier Jr.
O'Neal picked up the latest Lucas Oil win at Lawrenceburg Speedway in Indiana on Saturday. Owens has eight series wins in 2014 while O'Neal has six victories.
The Lucas Oil stars will also have their hands full with Attica's tough weekly competitors. Jeff Babcock wrapped up the track's 2014 championship this past Saturday, winning his sixth feature of the year. Look for the likes of Ryan Markham, who has three wins at Attica this year, and Mike Bores, Ryan Missler, Rocky Owens, Doug Drown and Rusty Schlenk who have victories at Attica in 2014.
Pit gates open Friday at 3 p.m. with main gates at 4 p.m. and racing at 7:45 p.m. Pit gates open Saturday at 3 p.m. with main gates at 4 p.m. and racing at 7 p.m.
For more information go to www.atticaracewaypark.com