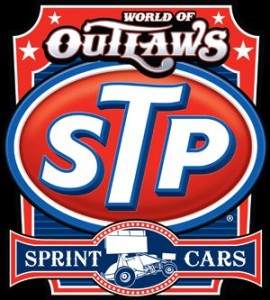 From Aaron Fielder
Concord, NC — (August 29, 2014) — The World of Outlaws STP Sprint Car Series will kick off its 2015 Western Swing on Wednesday and Thursday, March 4-5, at The Dirt Track at Las Vegas Motor Speedway.
Tickets are on sale now at www.WorldofOutlaws.com/tickets to see the Outlaws jumpstart the biggest racing week of the year in Las Vegas, where Paul McMahan and Donny Schatz hit the jackpot last March in the FVP Outlaw Showdown at the half-mile track.
Schatz, an eight-time FVP Knoxville Nationals winner who is attempting to clinch his sixth World of Outlaws STP Sprint Car Series championship this season, has won eight times in Las Vegas, more than any other driver in series history.
Late Models and Modifieds will also join "The Greatest Show on Dirt" as it competes in the Entertainment Capital of the World for the 18th season.
Tickets can be ordered online by clicking www.WorldofOutlaws.com/tickets or by calling 877-395-8606.
For information on The Dirt Track at Las Vegas click www.lvms.com/dirt, and for more on the World of Outlaws STP Sprint Cars click www.WorldofOutlaws.com, follow the series on Twitter @WorldofOutlaws or find us on Facebook at www.facebook.com/WorldofOutlaws.
Previous Las Vegas Feature Winners:
2014 – Paul McMahan on March 5, Donny Schatz on March 6
2013 – Donny Schatz on March 6, Tim Kaeding on March 7
2012 – Tim Kaeding on March 8
2011 – Joey Saldana on March 2, Steve Kinser on March 3
2010 – Jason Meyers on Feb. 26
2009 – Donny Schatz on Feb. 26
2006 – Donny Schatz on March 9, Sammy Swindell on March 10, Donny Schatz on Oct. 28
2005 – Donny Schatz on March 11, Tim Shaffer on Oct. 22
2004 – Steve Kinser on March 5, Donny Schatz on Nov. 6
2003 – Tim Shaffer on March 1, Danny Lasoski on Nov. 1
2002 – Steve Kinser on March 2, Steve Kinser on Nov. 9
2001 – Danny Lasoski on March 4, Andy Hillenburg on Nov. 3
2000 – Jac Haudenschild on March 4, Sammy Swindell on Nov. 1
1999 – Danny Lasoski on March 6, Donny Schatz on Nov. 3
1998 – Mark Kinser on Feb. 28, Mark Kinser on Nov. 5
1997 – Jeff Swindell on Feb. 7, Jeff Swindell on Nov. 5
1996 – Mark Kinser on Nov. 6