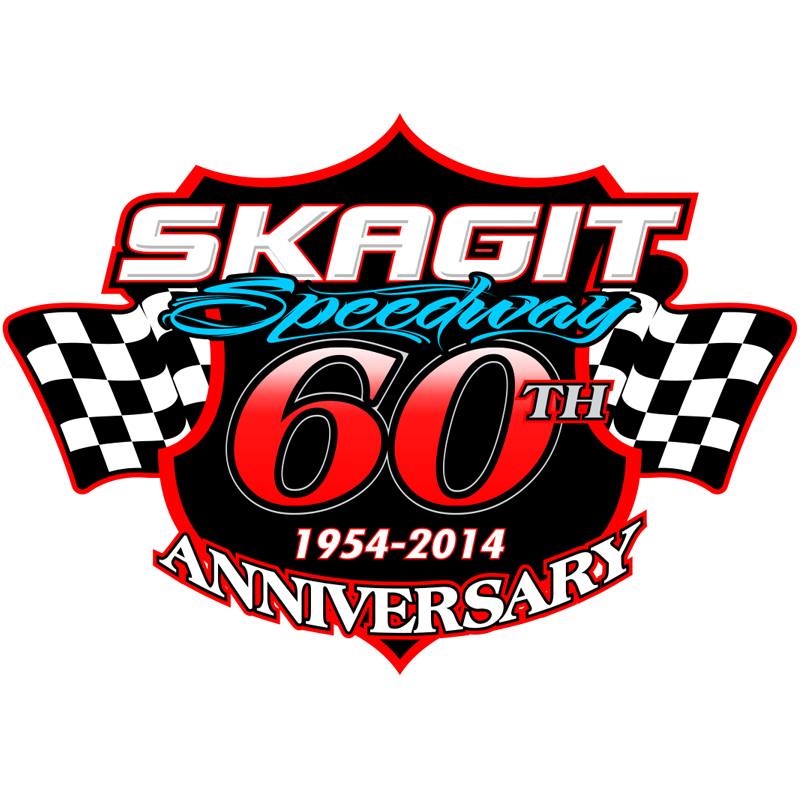 By Kaleb Hart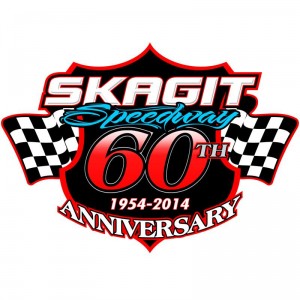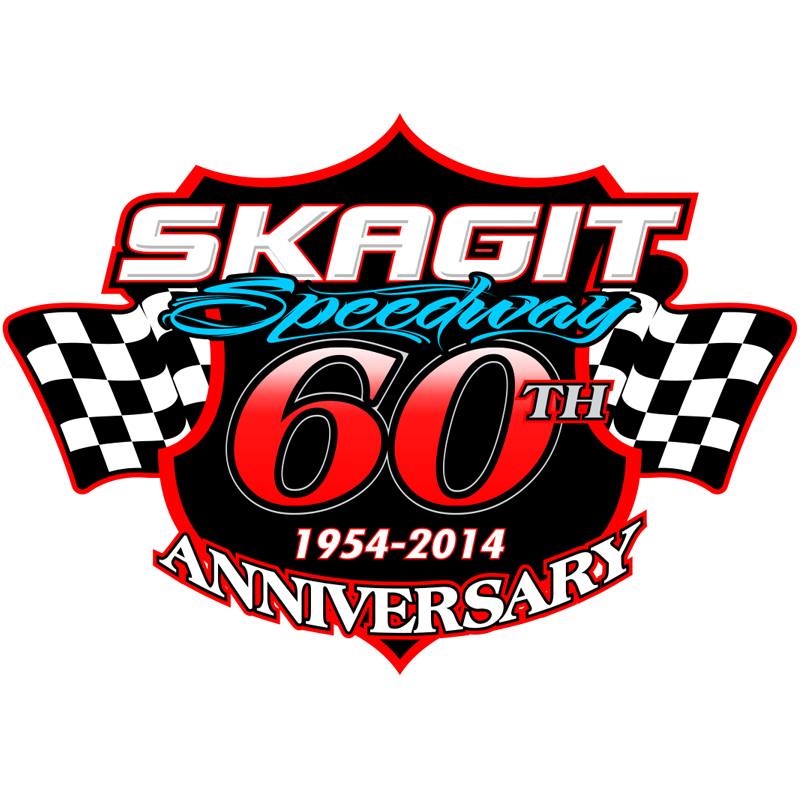 Alger, WA – The first of three nights of racing at Skagit Speedway kicked off with the Summer Thunder Sprint Series and Sportsman Sprint Showdown on the slate for Thursday night. When the dust settled, Trey Starks won the Summer Thunder Series main event and Zach McCabe emerged triumphant in the Sportsman Showdown.
19 360 sprint cars signed in for action in the second to last race for the Summer Thunder Series of the season. Trey Starks and Tayler Malsam occupied row one for the main event and on the drop of the green, the two young guns went wheel to wheel for the lead. Starks found good bite on the top side of turn four to grab the early lead while Malsam settled in behind him. Starks, Malsam, Travis Rilat, Colton Heath and Reece Goetz led the pack into traffic, where Starks saw his lead erased and found Malsam right on his tail tank by lap 15 when the caution flied. On the restart, Rilat lost multiple spots to Heath and Goetz while Starks reestablished his lead out front. As he reentered traffic, Malsam and Heath closed as did Jason Solwold who'd run from the back of the field up to fourth. Starks was masterful diving in and out of slower cars, while Malsam and Heath tried countering. Solwold took advantage of the slower traffic, finding a way underneath Heath and Malsam on the same lap and putting himself in position to challenge Starks with 25 of 30 laps complete. Trey saw Jason's nose a couple of times, but kept his foot in the throttle and held the veteran at bay to grab his first win of the year at Skagit Speedway. Solwold completed his impressive run up the field with a second place finish. Heath passed Malsam late to take third and carry the Summer Thunder Series Point Lead into Grays Harbor Raceway for the series finale' on Sunday night. Malsam set quick time. Robbie Price, Matt Jensen and Michael Bollinger were the heat race winners.
A 15 car invert on night one of the Sportsman Sprint Showdown put Zach McCabe on the outside front row for the 25 lap main event. McCabe, the 2013 Sportsman Showdown Champion, capitalized on his opportunity, leading every lap of the main event without challenge en route to grabbing the preliminary night victory. Cory Swatzina ran second and James Bundy was third. Tyler Fox was the fast qualifier. The Sportsman Sprint Showdown will conclude on Saturday night with the field lined up by points accrued from time trials, heat race finish, main event finish and positions gained over the course of Thursday. A full point rundown is listed below.
Sportsman Sprints
Fast Time – Tyler Fox 12.807
Heat 1 – Bill Rude, Cory Swatzina, Tyler Fox, Cory Samuelson, Daniel McGrew, Justin Bienert, Steve Parker, Glen Reinstra, Roger Oudman
Heat 2 – Steve Reeves, Michael Hodel, Devin Barnes, Ashley Lewellen, Joe Lyon, Ben Gunderson, Brett McGhie, Greg Otis
Heat 3 – Robbie Price, Brady Jansen, Zach McCabe, James Bundy, Paul Burdick, Clayton Sibley, Cale Brooke, Dave Mead
B Main – Justin Bienert, Steve Parker, Clayton Sibley, Ben Gunderson, Dave Mead, Roger Oudman, Cale Brooke, Greg Otis, Glen Reinstra, Brett McGhie
A Main – Zach McCabe, Cory Swatzina, James Bundy, Steve Parker, Daniel McGrew, Justin Bienert, Joe Lyon, Steve Reeves, Tyler Fox, Paul Burdick, Dave Mead, Cory Samuelson, Brady Jansen, Ben Gunderson, Ashley Lewellen, Michael Hodel, Bill Rude, Devin Barnes, Clayton Sibley, Robbie Price
Lap Leaders – McCabe 1-25
360 Sprints
Fast Time – Tayler Malsam 11.939
Heat 1 – Robbie Price, Tayler Malsam, Skylar Gee, Colton Heath, Justin Youngquist, Greg Hamilton, Zeth Custer
Heat 2 – Matt Jensen, Derek Roberts, Trey Starks, Reece Goetz, Eric Fisher, Steve Reeves
Heat 3 – Michael Bollinger, Kelsey Carpenter, Jason Solwold, Travis Rilat, Luke Didiuk, Steve James
Main – Trey Starks, Jason Solwold, Colton Heath, Tayler Malsam, Reece Goetz, Robbie Price, Travis Rilat, Kelsey Carpenter, Greg Hamilton, Justin Youngquist, Derek Roberts, Skylar Gee, Matt Jensen, Steve Reeves, Steve James, Zeth Custer, Luke Didiuk, Eric Fisher, Michael Bollinger
Lap Leaders – Starks 1-30
Sportsman Sprints
Fast Time – Tyler Fox 12.807
Heat 1 – Bill Rude, Cory Swatzina, Tyler Fox, Cory Samuelson, Daniel McGrew, Justin Bienert, Steve Parker, Glen Reinstra, Roger Oudman
Heat 2 – Steve Reeves, Michael Hodel, Devin Barnes, Ashley Lewellen, Joe Lyon, Ben Gunderson, Brett McGhie, Greg Otis
Heat 3 – Robbie Price, Brady Jansen, Zach McCabe, James Bundy, Paul Burdick, Clayton Sibley, Cale Brooke, Dave Mead
B Main – Justin Bienert, Steve Parker, Clayton Sibley, Ben Gunderson, Dave Mead, Roger Oudman, Cale Brooke, Greg Otis, Glen Reinstra, Brett McGhie
A Main – Zach McCabe, Cory Swatzina, James Bundy, Steve Parker, Daniel McGrew, Justin Bienert, Joe Lyon, Steve Reeves, Tyler Fox, Paul Burdick, Dave Mead, Cory Samuelson, Brady Jansen, Ben Gunderson, Ashley Lewellen, Michael Hodel, Bill Rude, Devin Barnes, Clayton Sibley, Robbie Price
Lap Leaders – McCabe 1-25
Sportsman Showdown Points
567 – Cory Swatzina
547 – James Bundy
536 – Zach McCabe
535 – Tyler Fox
535 – Steve Parker
533 – Justin Bienert
519 – Steve Reeves
516 – Daniel McGrew
512 – Brady Jansen
511 – Joe Lyon
507 – Paul Burdick
504 – Dave Mead
502 – Cory Samuelson
498 – Ashley Lewellen
497 – Bill Rude
496 – Michael Hodel
495 – Devin Barnes
491 – Ben Gunderson
482 – Robbie Price
469 – Clayton Sibley
450 – Roger Oudman
448 – Greg Otis
441 – Brett McGhie
270 – Cale Brooke
262 – Glen Reinstra