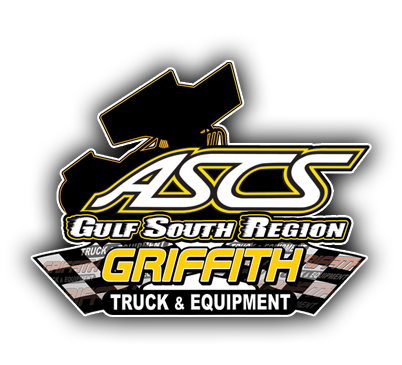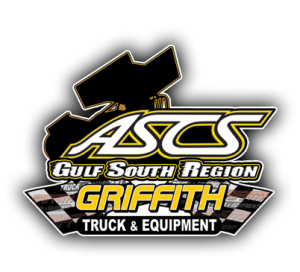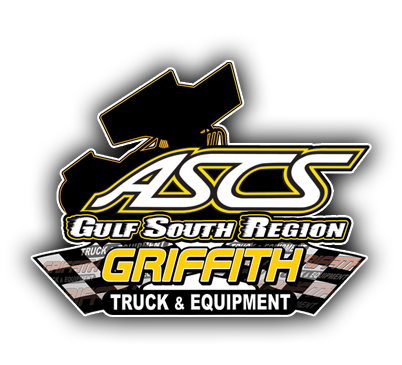 From Bryan Hulbert
Leesville, LA — (September 6, 2014) — Weather finally held off as a trip to Louisiana brought Ray Allen Kulhanek his second Griffith Truck and Equipment Gulf South Regional victory of the season, leading start-to-finish at the Leesville 171 Speedway.
Channin Tankersley crossed second behind the wheel of the Bruce Griffith, Jr. owned No. 17t after having to jump from the Pearson Motorsports No. 11 due to a crash during Hot Laps; keeping his championship hopes alive by 101 over Kulhanek. Scottie McDonald grabbed third with Tyson Hall and Jimmy Brooks completing the top five.
Chris Sweeny finished sixth with Klint Angelette from nineteenth to grab seventh with Caleb Martin following from eighteenth to eighth. Johnny Brown crossed ninth with Mike Walling tenth.
A single night of racing remains for the Griffith Truck and Equipment Gulf South Region at the Battleground Speedway in Highlands, Texas on September 27.
For continued updates on the Gulf South Region, and all ends of the American Sprint Car Series log onto http://www.ascsracing.com.
Griffith Truck and Equipment Gulf South Region
Leesville 171 Speedway – Leesville, La.
Saturday, September 6, 2014
Car Count: 19
Heat 1 (8 Laps): 1. 21T-Ray Allen Kulhanek; 2. 17T-Channin Tankersley; 3. 31-Brandon Berryman; 4. B51-Johnny Brown; 5. 10-Blake Jenkins; 6. 8A-Alan Myers; 7. (DNF) 51-Caleb Martin
Heat 2 (8 Laps): 1. 5X-Tyson Hall; 2. 5-Jimmy Brooks; 3. 29-Mike Walling; 4. 36-John Pate; 5. 24-Brandie Jass; 6. (DNF) 19-Klint Angelette
Heat 3 (8 Laps): 1. 88-Scottie McDonald; 2. 57-Jacob Lucas; 3. 28-James Cooper; 4. 93-Chris Sweeney; 5. 49-Ty Johnson; 6. 21-Butch David
A Feature (25 Laps): 1. 21T-Ray Allen Kulhanek[1]; 2. 17T-Channin Tankersley[4]; 3. 88-Scottie McDonald[2]; 4. 5X-Tyson Hall[6]; 5. 5-Jimmy Brooks[8]; 6. 93-Chris Sweeney[5]; 7. 19-Klint Angelette[19]; 8. 51-Caleb Martin[18]; 9. B51-Johnny Brown[13]; 10. 29-Mike Walling[9]; 11. 36-John Pate[11]; 12. 49-Ty Johnson[14]; 13. 24-Brandie Jass[12]; 14. 8A-Alan Myers[16]; 15. (DNF) 10-Blake Jenkins[15]; 16. (DNF) 57-Jacob Lucas[3]; 17. (DNF) 31-Brandon Berryman[7]; 18. (DNF) 28-James Cooper[10]; 19. (DNF) 21-Butch David[17]