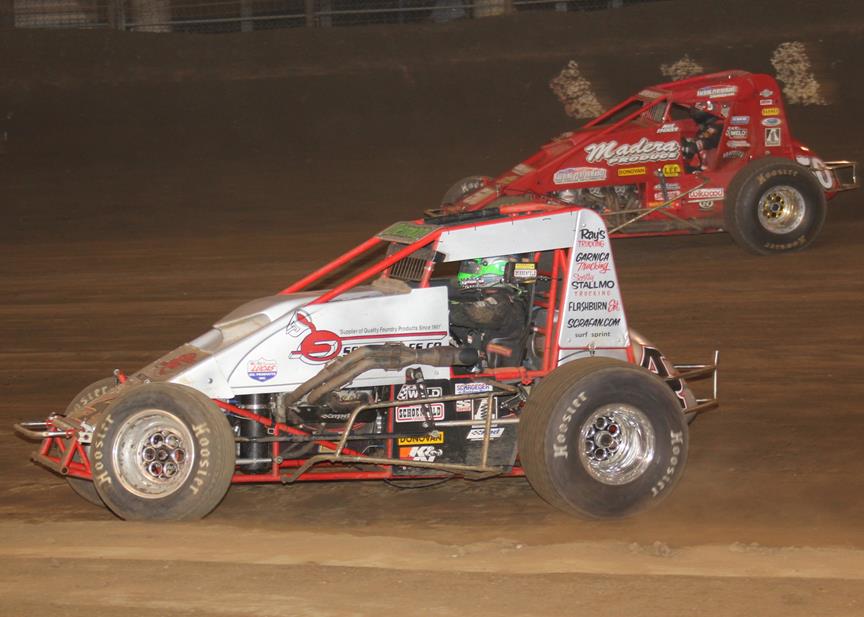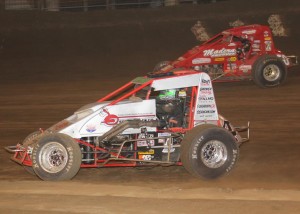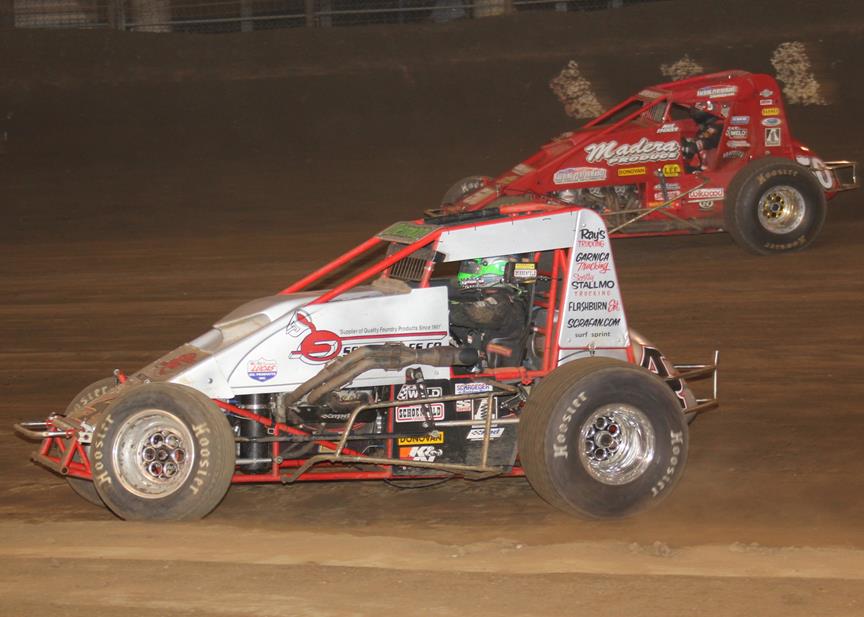 From Scott Daloisio
Perris, CA — (October 7, 2014) — The early entry deadline for the 410 portion of the 19th Annual Budweiser Oval Nationals Presented by All Coast Construction on November 7th and 8th is fast approaching on October 14th. As of Monday, October 6th, the following drivers have already submitted entries. Included in the drivers already entered are three-time winner Dave Darland of Lincoln, Indiana, Concord, California's Damion Gardner who has won the race two times and 2012 race champion Mike Spencer of Temecula. An entry form for the prestigious race is at the end of this release.
Entries
0 – Alex Malycke – Purceville, VA
2F – Danny Faria Jr. – Tipton, CA
4 – Damion Gardner – Concord, CA
4X – Tracy Hines – Wilkinson, IN
5 – Chad Boespflug – Plainfield, IN
5V – Colby Copeland – Roseville, CA
7 – TBA
16 – Mike Martin – Yuma, AZ
20 – Bryan Clauson – Noblesville, IN
32 – Chase Stockon – Elizabethtown, IN
37RW – Jon Stanbrough – Avon, IN
37 – Matt Mitchell – Orange, CA
37F – Nic Faas – Huntington Beach, CA
39E – Kyle Edwards – Fountain Valley, CA
50 – Mike Spencer – Temecula, CA
56 – Ryan Bernal – Hollister, CA
69 – Brady Bacon – Broken Arrow, OK
71P – Dave Darland – Lincoln, IN
73 – Kevin Thomas Jr. – Cullman, IN
73X – TBA
91R – Brody Roa – Buena Park, Ca
92 – Jake Swanson – Anaheim, CA
Dave Darland, center, after winning his third Oval Nationals in 2013. Second place finisher Bryan Clauson is on the left and third place finisher Mike Spencer is on the right. Media please feel free to publish this photo and please give photo credit to Doug Allen.
Two-time (2009 & 2011) Oval Nationals Champion Damion Gardner and 2012 winner Mike Spencer battle for position at Perris Auto Speedway. Media, please feel free to publish this photo and please give photo credit to Doug Allen.
Advance tickets for the Oval Nationals are on sale 24 hours a day by calling 1-800 595-4849 or by clicking on the following link to purchase tickets online: Order Oval Nationals Tickets
For more information on The PAS call: (951) 940-0134.
Camping for all events at The PAS is available for $25.00 per night. The campground will open at noon on Friday. Tailgating in the spectator parking lot will begin at 1:00 PM for all PAS events as well.
Perris Auto Speedway wants to thank its corporate sponsors for the 2014 season. 1-800LoanMart, 777 Racecars, All Coast Construction, Amsoil, Ayers Hotel and Spa, BlueLine Rental, Budweiser, CamGuard, Champion Towing, City of Perris, Daytona Boat & RV Storage, Edelbrok, Engine Pro, HD Industries, Hoosier Tires, K&N Engineering, Marjon RV, Pacific Coach Works, Pep Boys, P.I.P.E., Pepsi-Cola, Pick-A-Part Auto Salvage, Running Waters Hospice, Scott Sales, Shaver Racing Engines, Sherwin-Williams, Sprint Car Driving Experience, Square H, Swedish Speed, Town and Country Golf Carts, Trench Shoring, United States Army, US Foods and Valley Auto Salvage.
To keep up with all of the latest Perris Auto Speedway news, photos, gossip and receive special offers, sign up at The PAS Facebook site at: https://www.facebook.com/pages/Perris-Auto-Speedway/113876798686480?ref=hl
You can also keep up with the latest news and receive special offers from The PAS Twitter site: Perris Auto Speedway on Twitter.