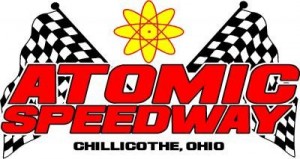 From Inside Line Promotions
Findlay, OH — (October 20, 2014) — The Renegade Sprints inaugural season wraps up this Friday and Saturday with the $15,000-to-win, $1,000-to-start Open Wheel Championships at Atomic Speedway.
The newly formed 410ci sprint car series will visit the high-banked track in Chillicothe, Ohio, where Randy Hannagan charged from 11th to win the series debut in August.
"I've always really liked racing at Atomic," he said. "It's a fun race track. It's challenging. Momentum is on our side so that's a good thing."
Hannagan also earned a podium finish during the only other Renegade Sprints event, which made him the lone driver to score a top 10 in both Renegade Sprints races this season.
"We always try to be there at the end of the race," he said. "First you have to finish to finish first."
That's exactly the mindset that propelled him to the victory during the first-ever Renegade Sprints event at Atomic Speedway this summer. Hannagan took the top spot in the closing laps and he held off the charge of 18th-starting Brandon Wimmer to record the win.
"We had a second-place car until Cole Duncan crashed," Hannagan said. "Sometimes you'd rather be lucky than good."
Not only will Hannagan lead a field of talented drivers into this weekend's event, sprint car legend Bert Emick will serve as the Grand Marshal for the Open Wheel Championships.
"We couldn't be any more excited for this weekend," Renegade Sprints President Shane Helms said. "There will be a great group of racers who will put on spectacular racing. It's also special to have Bert as the Grand Marshal. It means a lot to all of us and is good for the sport."
Drivers will have an opportunity to practice Thursday evening. The pits are scheduled to open at noon on Friday and Saturday with the main gates opening at 4 p.m. both days. Hot laps will be at 6:30 p.m. on Friday and 6 p.m. on Saturday with racing to follow.
Friday will include hot laps, qualifying and heat races for the sprint cars, who will compete in a $1,000-to-win, $100-to-start dash on Saturday along with the $15,000-to-win main event. There is also the Charlie McCann Memorial, which is for drivers who don't advance into the main event. The winner of the Charlie McCann Memorial receives $2,065.
Camping is available at the race track for $20 per night or $40 for the week. For ticket prices, start times and other information about the event visit http://www.AtomicSpeedway.net.
NEXT EVENT –
Friday and Saturday at Atomic Speedway in Chillicothe, Ohio, for the Open Wheel Championships
MEDIA LINKS –
Website: http://www.Renegade410Sprints.com
Twitter: https://twitter.com/RenegadeSprints