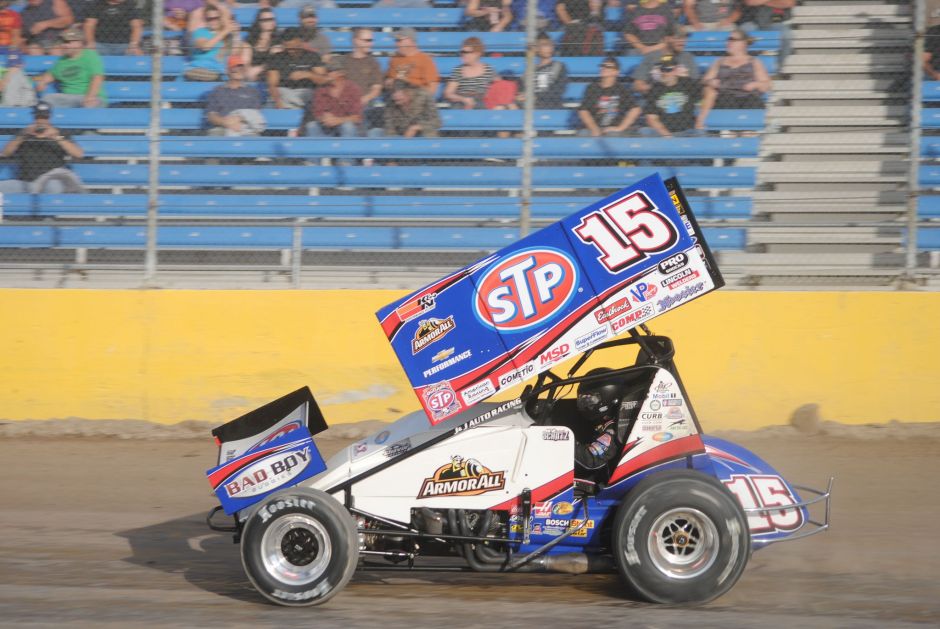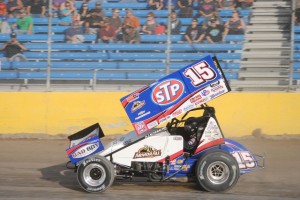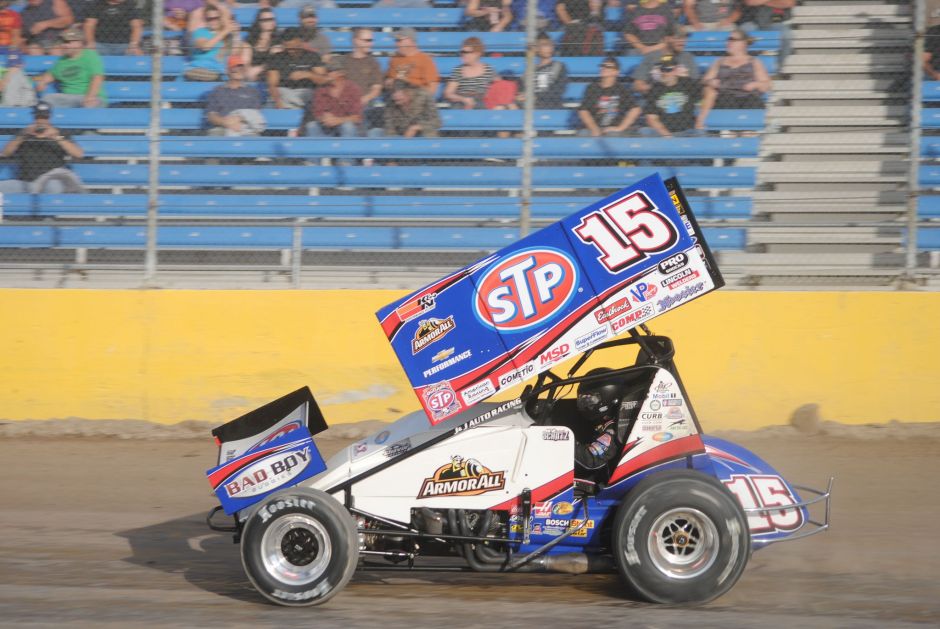 By T.J. Buffenbarger
With the 2014 edition of the World of Outlaws STP Sprint Car Series in the books Donny Schatz collected hardware for his sixth championship. In addition to the standard championship hardware Schatz won the most sprint car races in the world this season racing against the toughest competition on the planet and picked up the KSE Hard Charger award.
With this incredible season completed it is appropriate to look at where Schatz stacks up among the all-time greatest drivers in sprint car racing. For me it is a difficult task because so much of Schatz's story is likely to play out in the future. If Schatz were to stop racing today I would put him up in the same echelon as Steve Kinser, Sammy Swindell, and Doug Wolfgang.
The three drivers mentioned are measured by their statistical accomplishments in tandem with incredible moments such as Wolfgang's alphabet heroics at the Knoxville Nationals and Steve Kinser's CRA victory at Eldora. In the midst of his dominance Schatz is starting to build moments like this. The obvious example was last season's win at the Knoxville Nationals from 21st starting position that will likely stick in my all-time top five driving performances I have witnessed in person. Several times this year though Schatz has come through the pack to snag a win. Lat this year Fremont Speedway Schatz came transferred through the B-Main, started 10th, and picked up his second World of Outlaws victory in a row at the Sandusky County Fairgrounds. By the end of 2014 nobody had more wins, top five, and top 10 finishes than any other driver on the Outlaw tour this season.  Add in his exploits at Knoxville and with World of Outlaws championships and Schatz is at least even with the big three and could eventually surpass them.
It's natural to compare Schatz to see which of the greatest drivers he is most like. After analyzing this over a couple of seasons I do not feel he compares to any of them. Schatz is as different as Kinser, Swindell, and Wolfgang are to each other. If I had to pinpoint one of Schatz's traits that stands out as a driver it would be how clean he races. Other drivers off the record have discussed with me not only on how tough Schatz is to beat but how he races them the way they would like to be raced. One driver even went as far to say Schatz sometimes races cleaner than he should, but still manages to come out on top.
The attention to detail Schatz, Ricky Warner, and the entire Tony Stewart Racing crew has been taken to a new level over the past two seasons. 2014 saw Schatz finish every single World of Outlaws feature event. In addition Schatz has been extremely loyal to J&J chassis and Shaver Engines over the years, swapping out other parts and pieces to tweak a package that Schatz is comfortable driving. Schatz and Warner work on their own equipment to get the feel they want without worrying about what someone else is doing. To not fall out of a single feature event during a World of Outlaws season had one rain out might be one of the most impressive accomplishments I have seen on the Outlaw tour.
Even though Schatz can be one of the most thoughtful and candid drivers on the tour he still has a reputation of not being fan friendly. During the season I often saw Schatz signing autographs well after most of his counterparts had packed up and left and saw multiple "selfies" popping up on social media with the 2014 champion from virtually every stop on the tour. At this point what I am awa
Growing up at the race track during the peak of the big three seeing Schatz dominate is a reminder of that era. The one thing Schatz does not have is a genuine second and third rival. Instead Schatz's greatest challenges come from a rotation of teams that pick up momentum on the tour and the growing number of local and regional teams that can challenge the Outlaws more frequently than in the past. Will someone step up to become Schatz's arch rival? We won't find out until the 2015 season pushes off in Florida.