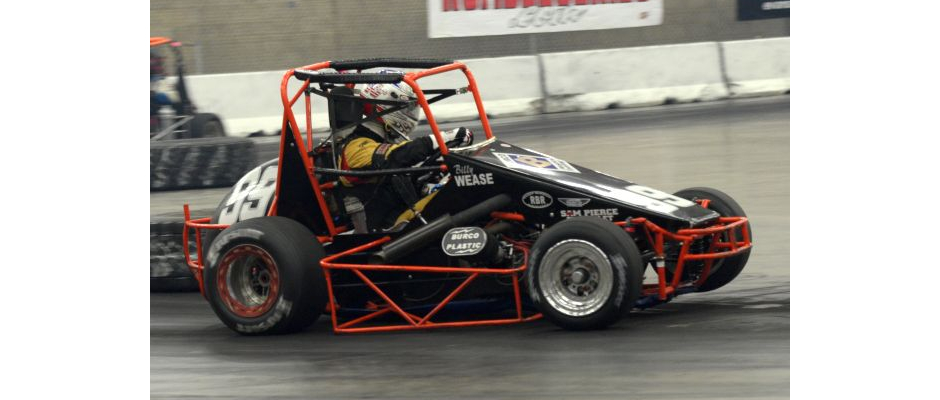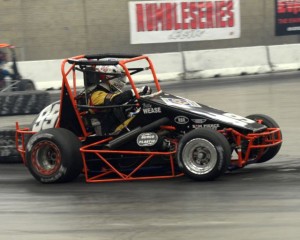 From the Rumble Series
Fort Wayne, IN — (November 11, 2014) — Drivers and car owners will compete for a newly created $1,000 bonus as overall champion of the "Rumble in Fort Wayne" midget division, event organizer Tony Barhorst announced.
"With the expansion of our event to three days, I think it's fitting that we formally recognize an overall champion," Barhorst said, looking ahead to the 17th annual indoor racing classic on Dec. 26-28 at the Memorial Coliseum Expo Center.
"This harkens back to the old USAC days, when an indoor champion was crowned. It's going to make the whole weekend more interesting."
The champion driver and his car owner will equally split $1,000, said Barhorst, who hopes additional sponsors will step up so the award can grow in coming years. "We'd like to add to this, but this is a good start."
Drivers and owners will earn points solely on the basis of their feature finishes on Friday night, Saturday night and Sunday afternoon in the expanded three-day program. The winning driver and owner each day will earn one point, second place two points, third place three points and so on through the field. The driver and owner with the lowest point total – provided they start all three features – will be crowned "Rumble in Fort Wayne" champion.
Separate standings will be kept for drivers and owners. Owners who field multiple entries will earn points for each car, but the point totals are separate.
In case of a tie, the highest finisher on the final day will win the title.
Grant Galloway would have won last year's championship on the basis of second- and third-place feature finishes. Russ Gamester and Justin Peck won the features.
Barhorst also issued a rules update for the national midget division. No cockpit shock adjustments of any kind and no remote canister shocks are permitted.
National midgets and non-winged dirt modified midgets will compete all three days of the Rumble, joined by winged outlaw modified midgets on Saturday and Sunday. Karts will be part of the program Friday and Saturday, while quarter midgets are included Saturday and Sunday. Competition is held on a specially constructed 1/6-mile concrete track inside the renovated Expo Center.
Gates open at 11 a.m. each day, with the main portion of the program at 7:30 p.m. on Friday and Saturday, and at 2 p.m. on Sunday.
In addition to the racing, the Evans Toyota Fan Zone will feature race cars and other displays. Fans may purchase pit passes at the event to see drivers up close as teams prepare their cars.
More information, including the event schedule, ticket prices, entry forms and "racer's rate" hotels, is available at www.rumbleseries.com.
-30-