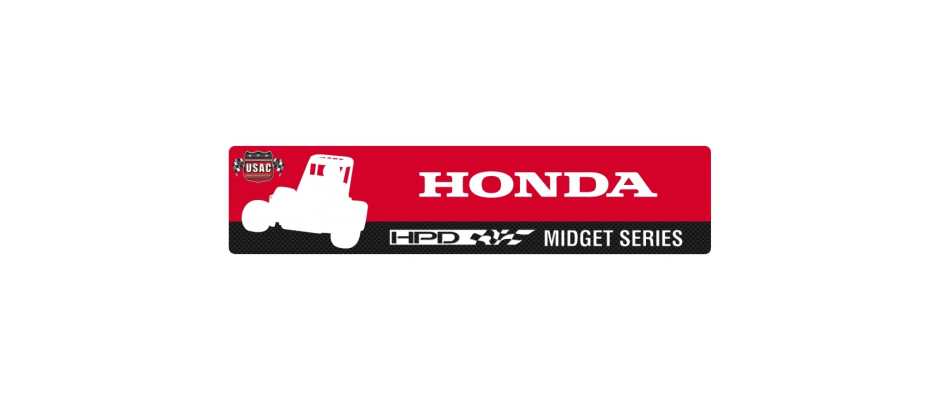 From Dick Jordan
Visalia, CA — (November 15, 2014) — Ashley Hazelton won the HPD USAC Western Dirt Midget Car Series feature Saturday night at Plaza Park Raceway.   Wally Pankratz, Cody Jessop, Marvin Mitchell, and Toni Briedinge rounded out the top five.
HPD USAC WESTERN DIRT MIDGET RACE RESULTS: November 15, 2014 – Visalia, California – Plaza Park Raceway
QUALIFICATIONS: 1. Shawn Buckley, 91s, Rambull-13.367; 2. Wally Pankratz, 37, Pankratz-13.449; 3. Ashley Hazelton, 5, Hazelton-13.455; 4. Cody Jessop, 3L, Love-13.473; 5. Marvin Mitchell, 25, Mitchell-13.497; 6. Joel Rayborne, 2U, RamBull-13.504; 7. Toni Briedinger, 98, Pankratz-13.917.
FEATURE: (25 Laps) 1. Ashley Hazelton, 2. Wally Pankratz, 3. Cody Jessop, 4. Marvin Mitchell, 5. Toni Briedinger, 6. Shawn Buckley, 7. Joel Rayborne. NT
————————————————–
FEATURE LAP LEADERS: Laps 1-25 Hazelton.
FINAL USAC HPD WESTERN DIRT MIDGET POINTS:1-Hazelton-710, 2-Buckley-531, 3-Mitchell-520, 4-Pankratz-460, 5-Jessop-384, 6-Cory Elliott-287, 7-Davey Marcotte-216, 8-Davey Key-125, 9-T.Briedinger-96, 10-Rayborne-93.
NEW USAC HPD WESTERN MIDGET POINTS:1-Buckley-1,650, 2-Hazelton-1,092, 3-Jessop-1,021, 4-T.Briedinger-1,014, 5-Christine Breckenridge-805, 6-Rayborne-783, 7-Annie Briedinger-714, 8-Tom Paterson-581, 9-Dylan Nobile-572, 10-Jeff Kelley-521.
NEXT HPD WESTERN MIDGET RACE (Pavement):November 22 – Las Vegas (NV) Motor Speedway Bullring