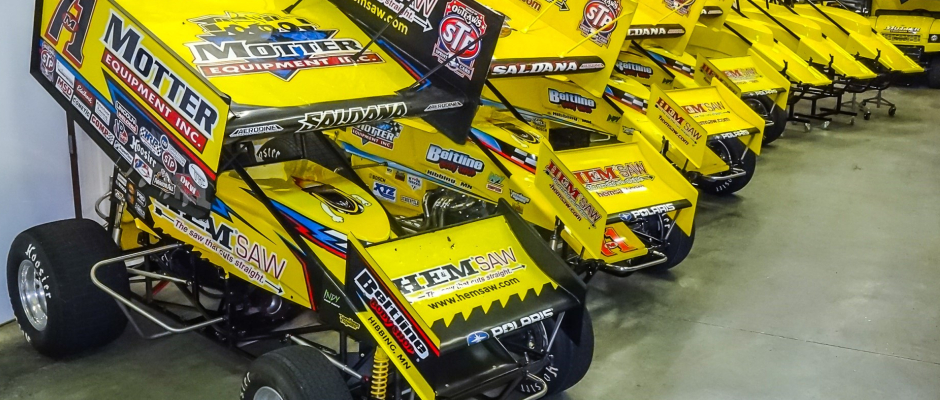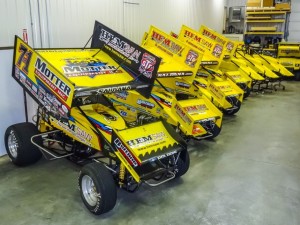 From Susan Arnold
Pengilly, MN — (December 5, 2014) — Evolution and change are certain in motorsports. Dan Motter, owner of the Motter Equipment HE&M Saw Beltline Body Shop 71M World of Outlaws Sprint Car team, today acknowledged some crew member changes for the 2015 season.
"First I want to emphasize that veteran driver Joey Saldana will remain in the cockpit of the 71M for the 2015 World of Outlaws series," said Motter.
Following some post-season surgery and medical concerns , crew chief Davey Whitworth has elected not to travel and has stepped down from his position with the team.
"We will miss Davey," said Motter. "He has been a tireless ambassador for our team since its inception in late 2012. His work ethic and dedication to our team will be hard to replace."
"We are in the process of interviewing crew chiefs and expect to make a selection soon."
Sean Strausbaugh, who was been with the team since its 2013 startup, will remain a solid leader with the team and has been joined by Derek Miller, a long-time friend of Strausbaugh's from Pennsylvania. Miller grew up in a racing family. His dad raced sprint cars and he raced micro sprints and TQ sprints.
Tommy Waseleski has also left the race team and has returned to his previous position in the Motter Equipment Minnesota-based equipment shop. Waseleski will go back to driving Late Model Stock Cars where he has enjoyed much success.
Joey Saldana will be in the seat of the 71M for the World of Outlaws schedule beginning in Barberville, Fl. but he will campaign with Rudeen Racing at the Winter Heat Sprint Car Showdown in Yuma, Arizona in January.
"We had originally planned to run the Winter Heat Series," said Motter, "but we want to be well prepared when the Outlaws season begins in Florida so we are concentrating our efforts in that direction. Sean (Strausbaugh) and Derek (Miller) have been working long hours at our race shop and I am confident we will be ready to contend for the championship when the season begins in February."