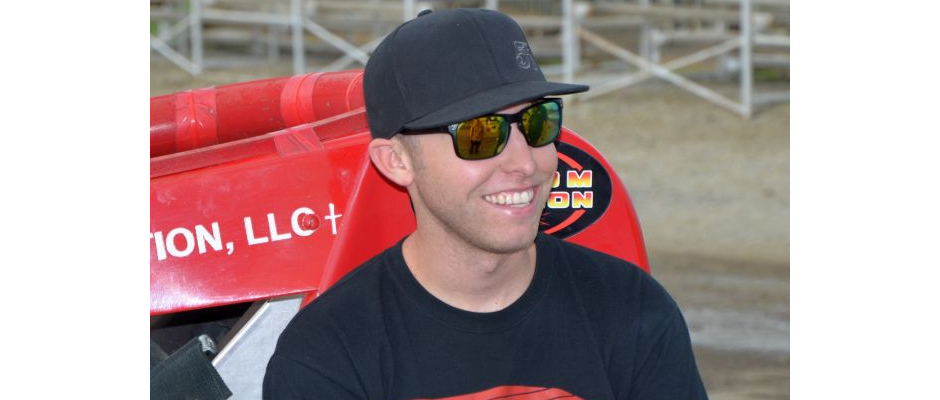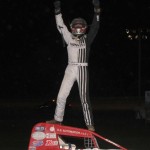 From NineEight Motorsports
Plainfield, IN (December 9th, 2014) – Confirmed earlier this week, Chad Boespflug is pleased to announce he will pilot the Bill Ecker Owned R.A.B. Racing #57 midget for the second consecutive year at the 2015 Chili Bowl Nationals.
The opportunity to return behind the wheel of a midget and compete with the best across the world in midget competition at the most prestigious race of the year for them is an opportunity you can't pass up. Boespflug quickly replied yes when he was asked to return with R.A.B. Racing again this year.
Boespflug is looking forward to the competing at the Tulsa Expo Center for the 29th annual Lucas Oil Chili Bowl Nationals presented by General Tire January 12th-17th. 2014 was Boespflug's first appearance at the Chili Bowl and first ever laps in a midget as well. He did add a few more laps in a midget over the summer when he raced for Ecker at Lawrenceburg and Kokomo during USAC Midget Week. The driver / owner personalities clicked last year when they first met in Tulsa and have formed a relationship throughout 2014. Both parties are excited to return to Tulsa again this January.
Competition will begin Monday January 12th, 2015 with practice, followed by preliminary competition in hopes to transfer to Saturday's A-Main. The duo had success last year making it to the A-Main on their preliminary night and then going on to transfer to the C-Main in Saturday's competition. The two were very pleased with their successes together and look forward to capitalizing on those when they meet again in January.
For more information and to follow the success of Chad second Chili Bowl trip you can visit www.chadboespflugracing.com. Also be sure to "Like" Chad Boespflug Racing's Fan Page on Facebook @ Facebook.com/ChadBoespflugRacing to follow along for live updates throughout the Chili Bowl.