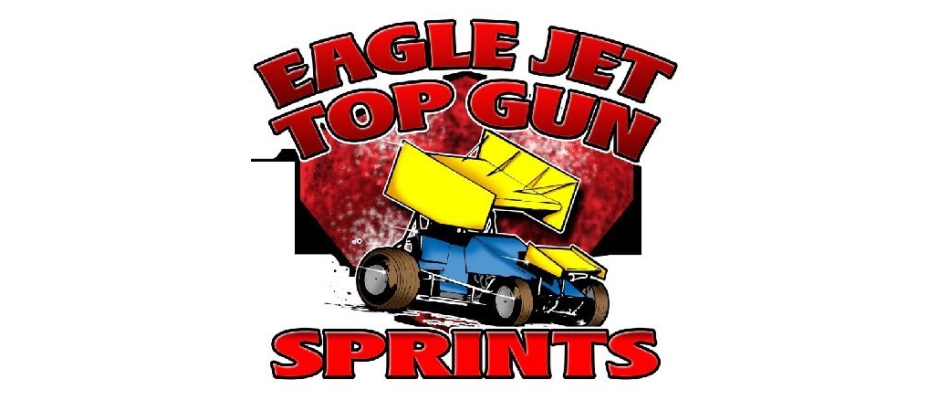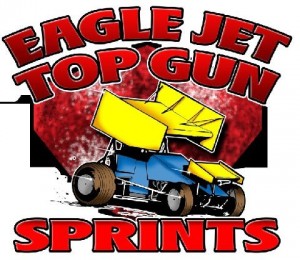 From East Bay Raceway Park
Tampa, FL — (January 31, 2015) — Matt Kurtz led from the drop of the green flag. Last night's feature winner AJ Maddox and Matt Kurtz started on the front row with Kurtz taking over the lead on the first lap until a three car incident drew the first and only caution of the race.
Kurtz drove through traffic like they were standing still at one point. Halfway thru the race Kurtz made a bold move splitting two lapped cars putting them a lap down.
At the halfway point Kurtz had opened up his lead over second place Danny Martin, Jr. by a 2 second advantage while methodically making his way thru the lapped traffic.
When the checkered flag had waved it was Kurtz picking up his very first win at East Bay Raceway Park. Kurtz a former Champion in the Eagle Jet Top Gun Sprints was nothing but smiles after going twenty four green flag laps.
"We had a very fast car last night but made a mistake by hitting the cone and never realized I did but a rule is a rule" He said in Victory Lane. "I lost my dad back on January 15th and he always said he wanted me to win at East Bay and I'm sure he was looking down with a smile" he also stated. Kurtz also said we had a very fast car last night and tonight. This was the best car I have ever driven. Kurtz also thanked his sponsors Hardy Maddox and High Performance.
Kurtz also won the Jeff Barfield Memorial Clean Sweep Award picking up an extra $400 along with the $1,000 to win.
Rounding out the top five were Danny Martin, Jr., Mark Ruel, Jr., AJ Maddox and Sport Allen.
Danny Martin, Jr., Matt Kurtz and Sport Allen won their heats.
Action continues next weekend with the Crate Late Models, Team USA Mod Lites and the 5th Annual World Street Stock Championship on Feb. 5-7 with practice on Feb. 4th with FREE admission to the Grandstands from 6-9 pm. For more information, visit eastbayracewaypark.com or call 813-677-7223.
Top Gun Sprints 1/31/2015
A-Main:1. Matt Kurtz (Jacksonville, FL), 2. Danny Martin Jr (Tampa, FL), 3. Mark Ruel Jr. (Jacksonville, FL), 4. AJ Maddox (Tampa, FL), 5. Sport Allen (Pinellas Park, FL), 6. Kyle Pitts (Mulberry, FL), 7. Kerry Gilbert (Dover, FL), 8. Keith Butler (Riverview, FL), 9. Frank Carllson (Oxford, FL), 10. Daniel Peeples (Riverview, FL), 11. Gene Lasker (Tampa, FL), 12. Johnnie Alexander (Tampa, FL), 13. David Steele (Tampa, FL), 14. Bryan Eckley (Tampa, FL), 15. Geoff Styner (Cape Coral, FL), 16. Rick Byerly (Riverview, FL), 17. Brett O Donnell (Deland, FL), 18. Brandon Grubraugh (Ocala, FL), 19. Frank Beck (Bradenton, FL), 20. Tyler Godwin (Tampa, Fl)
Heat Race 1:1. Danny Martin Jr (Tampa, FL), 2. David Steele (Tampa, FL), 3. Mark Ruel Jr. (Jacksonville, FL), 4. Daniel Peeples (Riverview, FL), 5. Kerry Gilbert (Dover, FL), 6. Johnnie Alexander (Tampa, FL), 7. Frank Beck (Bradenton, FL)
Heat Race 2:1. Sport Allen (Pinellas Park, FL), 2. Frank Carllson (Oxford, FL), 3. Kyle Pitts (Mulberry, FL), 4. Brandon Grubraugh (Ocala, FL), 5. Geoff Styner (Cape Coral, FL), 6. Rick Byerly (Riverview, FL), 7. Keith Butler (Riverview, FL)
Heat Race 3:1. Matt Kurtz (Jacksonville, FL), 2. AJ Maddox (Tampa, FL), 3. Gene Lasker (Tampa, FL), 4. Brett O Donnell (Deland, FL), 5. Bryan Eckley (Tampa, FL), 6. Tyler Godwin (Tampa, Fl),