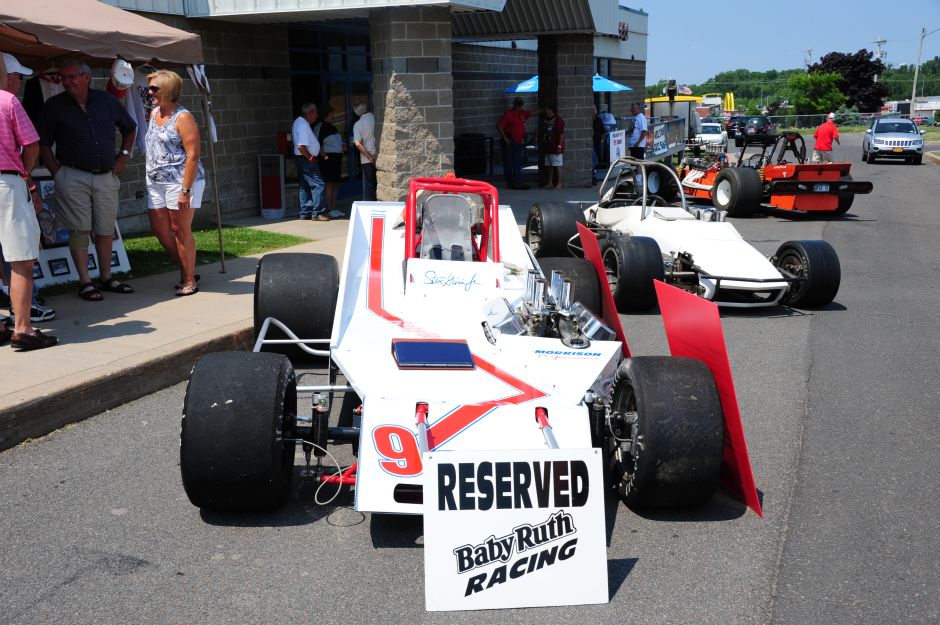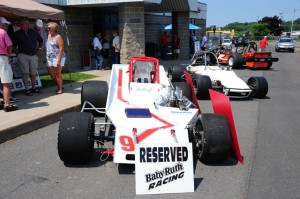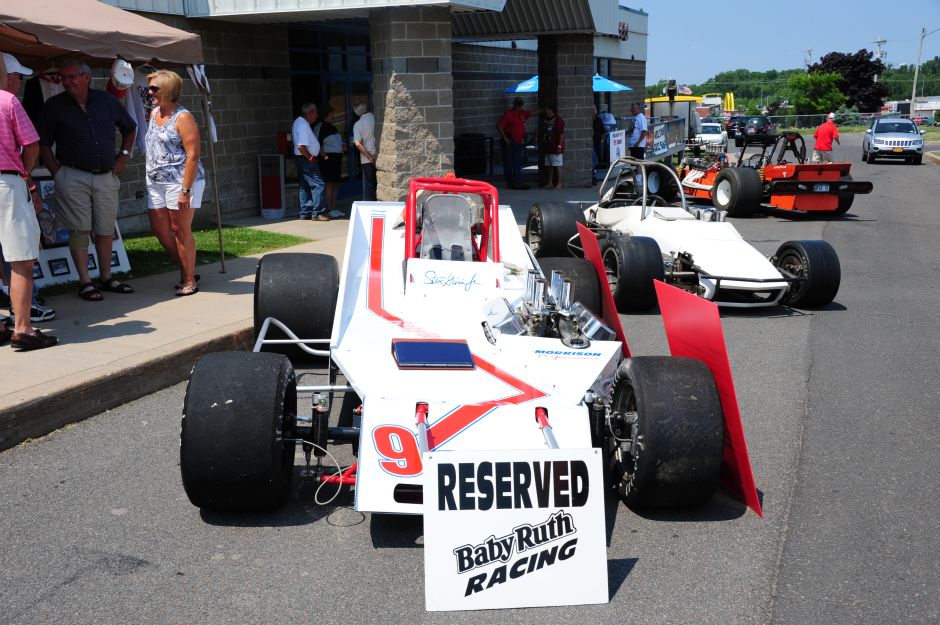 From Oswego Speedway
Oswego, NY — (February 27, 2015) — The 10th annual Oswego Speedway Old-Timers Reunion will move to a new weekend in 2015, pairing fittingly with the Speedway's 65th anniversary celebration to take place on Saturday, August 8 featuring race day admission of only $5 for fans to help celebrate the storied history of the 'Steel Palace.'
The Oswego Speedway Old-Timers Reunion was held for several years during King of Wings weekend at the Speedway, but Old-Timers coordinators Jim Ferlito and Jim Liccardi felt a shift to the anniversary weekend in 2015 made sense.
"We look forward to moving the Old-Timers Reunion to the August 8 date," said Ferlito. "Being tied in with the 65th anniversary of the Speedway should really work out well for all involved."
Oswego Speedway Public Relations Director, Dan Kapuscinski, shared the same sentiment.
"With a great show on tap and a full set of stands expected with $5 admission on race night, it simply made sense to tie the Old-Timers event to this special 65th anniversary weekend," said Kapuscinski. "With a big crowd expected it is our plan to recognize as many former drivers and car owners as we possibly can in front of our fans as a thank you for all they have done to make Oswego Speedway what it is."
The reunion, held at Lighthouse Lanes directly in front of the Speedway, will begin at 10 a.m. on race day with door prizes, raffles, racing photos and magazines, as well as great food, drink, and conversation.
Through the years several former racers and car owners have attended the Oswego Speedway Old-Timers Reunion including Fred Graves, Ron Buckner, Todd Gibson, Warren Coniam, the Virgo family, and more.
With the extra added bonus of a 65th anniversary celebration on tap for 2015, a great crowd of historic Speedway figures is expected.
Along with several driver appearances are the appearance of several former racing machines as well.
Last year's edition of the Oswego Speedway Old-Timers Reunion brought out several restorations including the Hemi-Cuda No. 69 Modified driven by the likes of Guy Chartrand and Jimmy Shampine, as well as a beautiful Steve Gioia restoration owned by Larry Trenca, and a Gary Allbritain roadster being completed by Dave Iosue.
More restorations can be expected this year including the beautifully restored Jim Shampine radical offset Supermodified owned by former driver Jamie Moore.
To get more information on the Oswego Speedway Old-Timers visit online at www.oswegospeedwayoldtimers.com. More information on ticket pricing and other particulars will be announced in the coming weeks.
Oswego Speedway's 65th anniversary race weekend will feature a return to the 45-lap Novelis Supermodified feature format as well as a 30-lap Pathfinder Bank SBS main. An extra added attraction on Saturday, August 8 will also be the return of Supermodified semi-finals, following heat racing action.
Oswego Speedway's racing season will begin on Saturday, May 9 with the Speedway's 65th annual opening night celebration presented by Planet Fitness and Mitchell's Speedway Press with mains for the Novelis Supermodifieds, Pathfinder Bank SBS, as well as the 75-lap Richie Evans Memorial for the Race of Champions Asphalt Modified Series.
For more information on Oswego Speedway visit online at www.oswegospeedway.com or call (315) 342-0646. Visit the Speedway on social media @OswegoSpeedway or on Facebook at www.facebook.com/OswegoSpeedway.