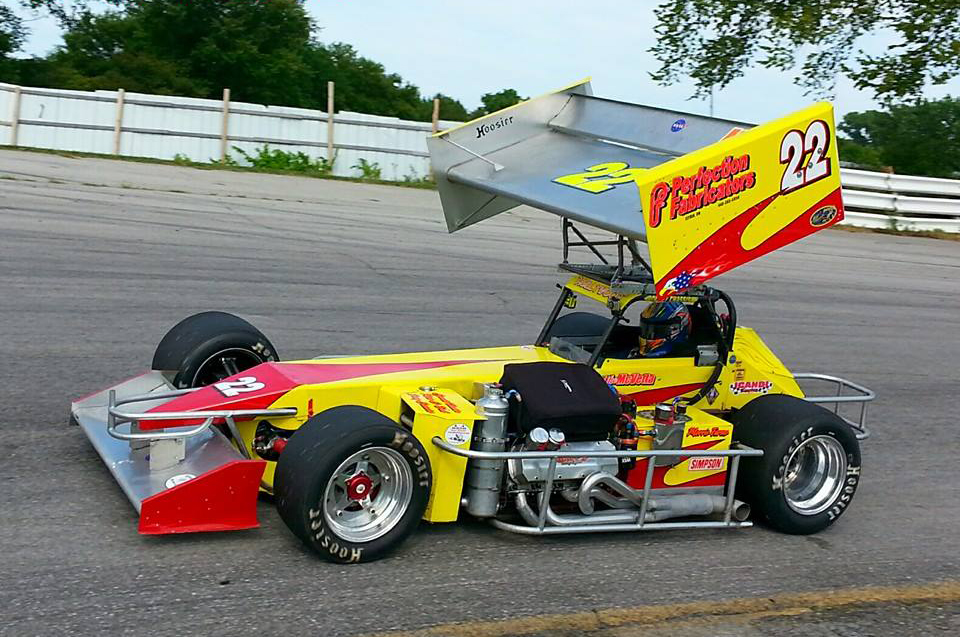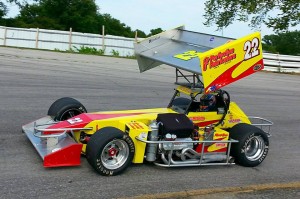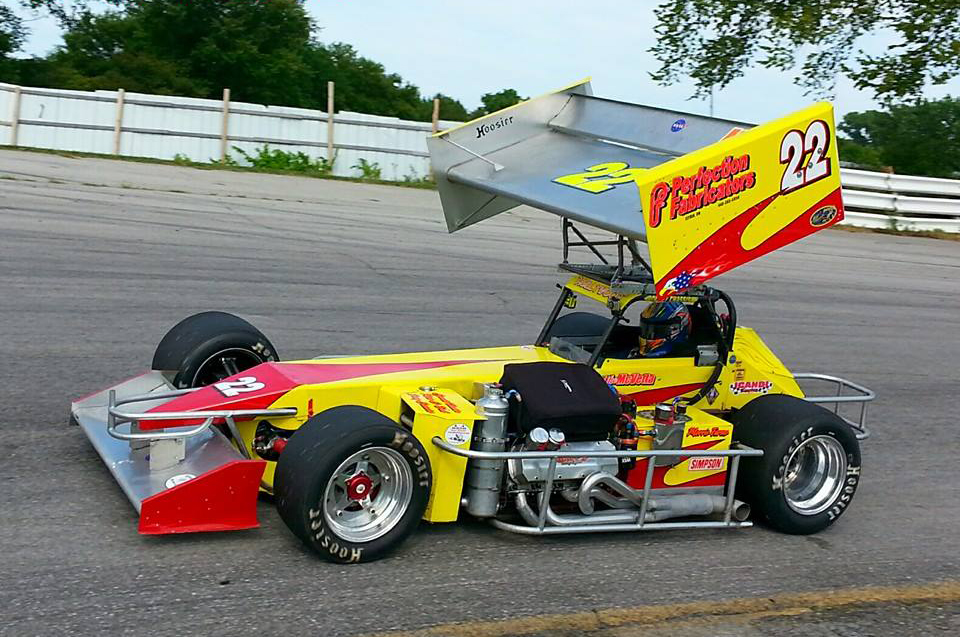 From Oswego Speedway
Oswego, NY — (March 6, 2015) — Ohio Supermodified pilot Mike McVetta is hard at work preparing his homebuilt machine to take on double duty action during Oswego Speedway's 59th annual Budweiser International Classic Weekend set for September 4-6.
A winged Supermodified veteran of the Ohio based MSA Supermodified tour, McVetta and team have laid plans for a full-time schedule on the ISMA Supermodified tour in 2015 along with a planned entry into the non-wing Budweiser International Classic, their first ever attempt.
While the running of the International Classic 200 is six months away, work is already underway on the cars non-wing package, with hopes of potentially tackling one or two Oswego events prior to the Classic.
"We wanted to get the non-wing package done now before the season gets going," said McVetta, a mechanical test engineer at NASA Glenn Research Center, living in Wellington, OH. "With the move to ISMA full-time in 2015, we are already going to be at Oswego for all of the winged shows, so we decided to add the Classic to our schedule as well. We will run the same car in both the wing and non-wing shows Classic Weekend."
In a day and age where there is not much cross over between wing and non-wing Supermodifieds during Classic Weekend, McVetta looks to break the mold.
"We want to break the stereotype that a wing car can't be competitive without the wing," said McVetta, who built his current Supermodified in 2014 for the purpose of wing racing. "We are currently working on some sponsorship options to try and help us run a few shows prior to Classic to shake the car down. Hopefully we can make it happen."
A graduate of quarter midget and wing Sprint Car racing, McVetta finished seventh in the 2014 MSA Supermodified championship with a top finish of fourth at Sandusky Speedway on June 21.
On the ISMA Supermodified tour, McVetta copped finishes of 13th and 18th during Hy-Miler Nationals weekend last season.
McVetta last competed at Oswego during ISMA's Bud Light Super Nationals in 2013.
The McVetta Racing No. 22 will make its first appearance at the 'Steel Palace' on Memorial Day weekend as a part of the Port City 160 'Super Spectacle' featuring the ISMA Supermodifieds and non-wing Novelis Supermodifieds in action on the same night May 23.
Other Oswego dates for the ISMA tour include June 13, King of Wings VII on July 11, and Budweiser International Classic Weekend, which will see McVetta tackle both portions of Supermodified action that weekend.
Oswego Speedway's 2015 racing season will kick off on Saturday, May 9 with the 65th annual opening night celebration featuring the lid lifters for the Novelis Supermodifieds and Pathfinder Bank SBS, as well as the 75-lap Richie Evans Memorial for the Race of Champions Asphalt Modified Series presented by Planet Fitness and Mitchell's Speedway Press.
For more information on Oswego Speedway visit online at www.oswegospeedway.com or call (315) 342-0646. Visit the Speedway on social media @OswegoSpeedway or on Facebook at www.facebook.com/OswegoSpeedway.