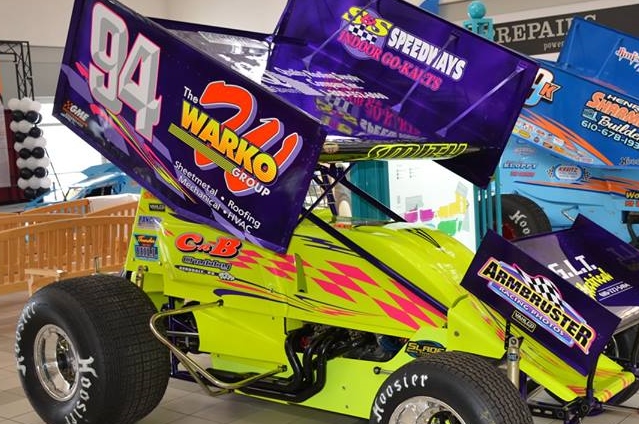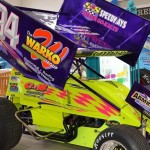 From Inside Line Promotions
Kunkletown, PA — (March 9, 2015) — Ryan Smith is expanding his sprint car program in 2015.
Smith said his emphasis this year is to visit new tracks to gain experience, which begins on March 28 at Atomic Speedway in Chillicothe, Ohio, with the All Star Circuit of Champions. It will mark the first of seven straight All Star races for Smith.
"I've got to get more experience at different race tracks," he said. "I think the All Stars are coming back strong. I think it will be a good series to be a part of. I've got to get out to some new tracks and broaden my experience."
Smith has never competed at the high-banked Atomic Speedway as well as a lot of the tracks on the All Stars schedule.
"The slicker the better," he said of his track preference. "Most of the tracks out there get dusty, wide and racy by the feature. I'm more of a fan of a track that gets wide and we can do some racing on."
Smith will spend the first month with the All Stars before making a determination about how long he can stay on the road full time with the 410ci sprint car series.
"If I can get everything together the way I need to do it I really think we can run the whole All Stars deal," he said. "I'd love to run for points."
Smith said he will fill in his schedule of approximately 60-to-65 races with local events in Pennsylvania as well as select World of Outlaws Sprint Car Series races on the East Coast. He added that he feels a step ahead thanks to racing at the inaugural Winter Heat Sprint Car Showdown in January at Cocopah Speedway in Somerton, Ariz.
"Between working on the setup out there and broadening my driving ability at a new track, at least I know we can adapt quickly and get the hang of it," he said. "It was such a great event and to be rubbing elbows with all the big names it just makes it that much better."
Smith, who fought mechanical woes during the five-race event, highlighted the Winter Heat Sprint Car Showdown by charging from 19th to sixth during a feature to earn the Hard Charger Award.