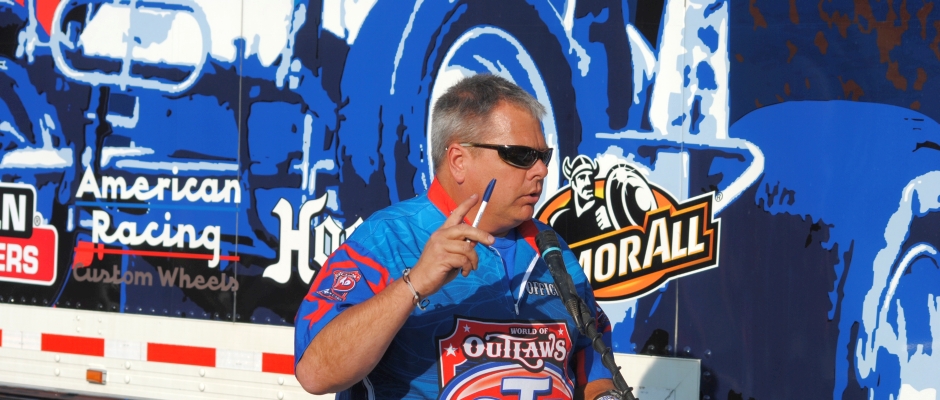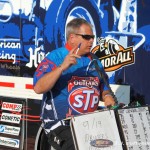 From Joe Crowley
Indianapolis, IN — (March 12, 2015) — Tony Stewart is officially the new owner of the All Star Circuit of Champions. The agreement closed early this afternoon.
In addition, veteran race official Don Grabey was hired as Series Director.
"First off, I'm ecstatic that we got the paperwork signed and we own the All Star Circuit of Champions," Stewart said. "Further, I'm excited to have Don join the team. He is a great addition and will have the respect of the competitors and be an important piece of the long term success of the Series. I can't wait to get the points season started in two weeks."
Grabey, 53, has worked with the World of Outlaws since 1997, first as a technical inspector and then as the competition director since 2007.
"I'm blessed and honored to have this position," Grabey said. "It's an opportunity to have a positive impact on the sport. It's a job that many people would love to have and I take the challenge of it very seriously."
The next All Star Series of Champions race will be March 28 at Atomic Speedway in Waverly, Ohio. This event will be the first points race of 2015.
The complete schedule can be found at www.allstarsprint.com.
Membership agreements for participating owners and drivers will be available next week.
An improved social media presence continues on @ASCoC, www.facebook.com/AllStarCircuitofChampions and www.Instagram.com/AllStarSprints using the hashtag #TheNewAllStars.
Competitor, media, promoter and sponsorship inquiries should be directed to allstars@tonystewart.com.