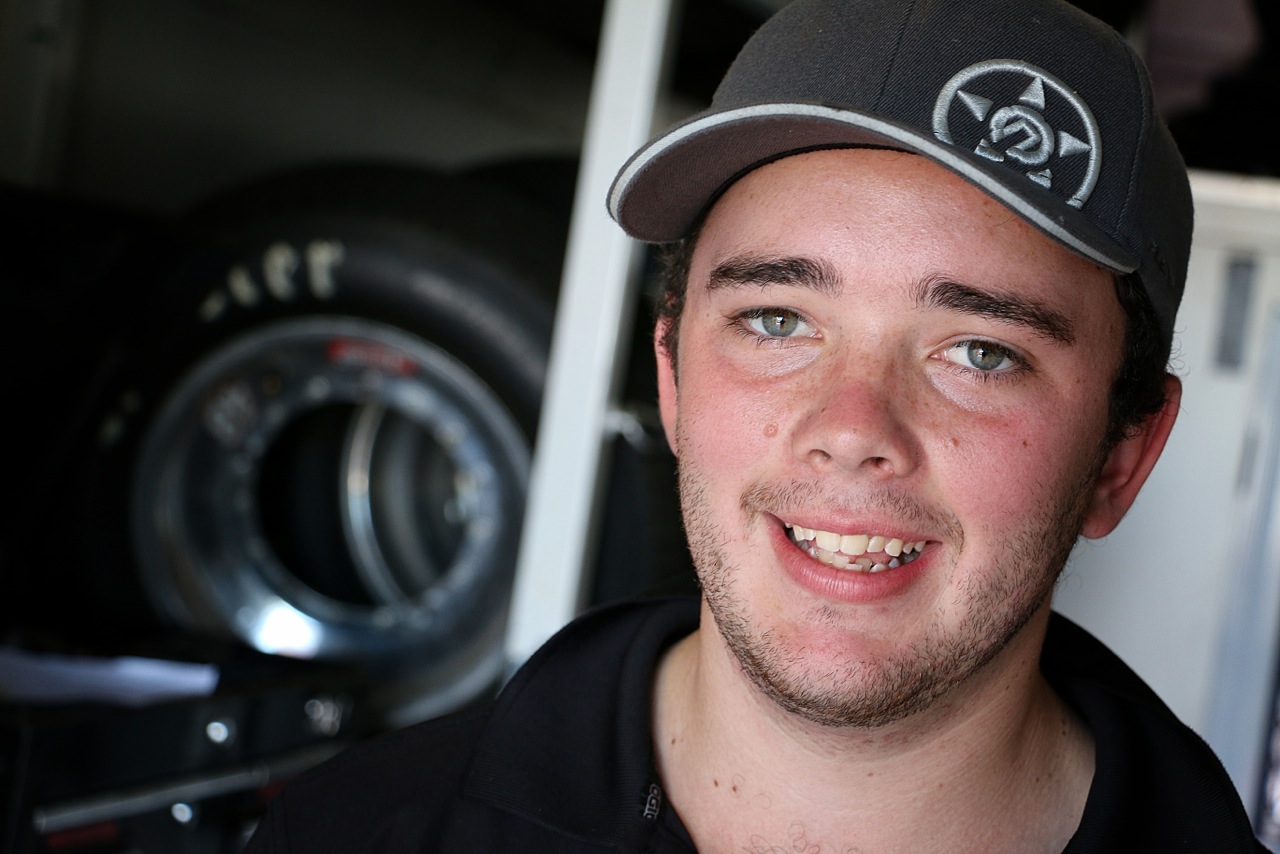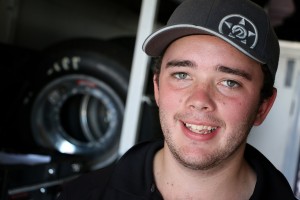 From Valvoline Raceway
Sydney, AU — (March 21, 2015) — Jackson Delamont has been showing all season that he's not a driver you should underestimate and tonight he stepped it up a notch to score his career first main event win at Valvoline Raceway in front of an enormous crowd.
The 20 year old from Young in NSW stole the 30 lap victory from South Aussie Trevor Green in the dying stages of the race utilizing the lowline to maximum effect in his Mad Harry's Steel #48 Maxim.
"It's great to finally get a win for this team and reward them by putting this car up where it should be," grinned the affable third generation racer, "it's cool to win in front of such a huge crowd too."
The biggest crowd in recent years at Valvoline Raceway jammed into see the Sprintcars and Monster Trucks combination.
"It's so great to race in front of a crowd like this," said eventual second placed Trevor Green, "full credit to Jackson for winning the race. He's been threatening to do this for a while now and he's finally got the win."
Third place across the line was Sammy Walsh who carved his way from well back in the field to pick off the final podium position.
Australian Champion David Murcott had his chances to score the win in the #1 Maxim and even led a few times before eventually having to settle for fourth place ahead of last week's feature winner James McFadden in fifth.
Current Track Championship points leader James Thompson came home in sixth ahead of Robbie Farr seventh, Max Dumesny eighth, Ben Atkinson ninth and Max Johnston rounding out the ten.
Following the top ten were Grant Anderson, Grant Tunks, Jeremy Cross, Kim Becker, Matthew Craft, Matt Dumesny, Thomas Jeffrey, Adrian Maher, Craig Brady, Andrew Wright and Lachlan Abbott placed as 21st and the final finisher.
DNF's went to Toby Bellbowen (flat left front tyre) Warren Ferguson and Danny Reidy (flat left rear tyre).
The B-Main was won by Jeremy Cross from fellow A-Main transferees Grant Tunks in second, Lachlan Abbott third and Kim Becker in fourth.
The C-Main was won by Steve Caunt with an impressive drive over Blake Skipper in second, Daniel Sayre in third and Jason Gebert fourth.
Quick time in the Network Industry qualifying went to Toby Bellbowen for the fifth time (and third consecutively) and he later led the main event for several laps before he suffered a flat left front tyre which eventually crippled the #70 car and he retired to the pits.
The Legend car main event was a hard fought affair with Brett Morris storming to a great win after many weeks out of the saddle over Brad Giffen in second place and Rob Rawlings running a strong third.
The next event at Valvoline Raceway is next Saturday night (March 28) for the Grand Final of the Sydney Sprintcar Premiership with James Thompson clinging to a narrow lead over Ben Atkinson as the $20,000 winner's prize goes right down to the wire.