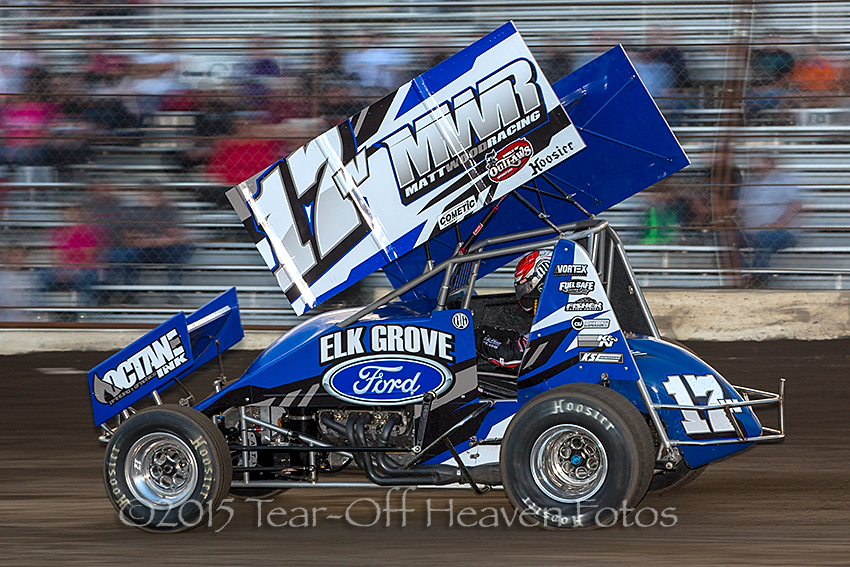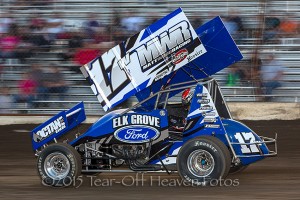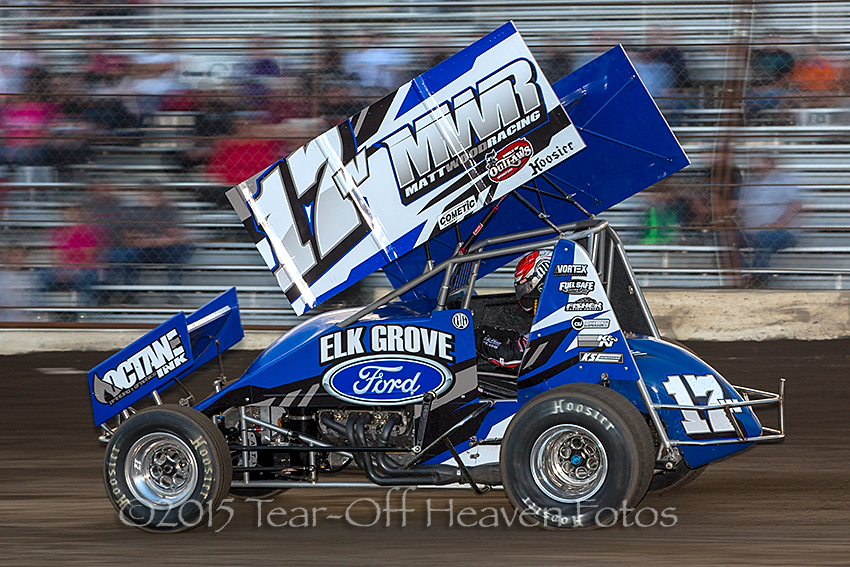 From Bill Wright
May 13, 2015 – Matt Wood Racing #17w driver Bryan Clauson is competing at the Indianapolis Motor Speedway until Memorial Day in the Jonathan Byrd's Racing #88. In his stead, Sioux Falls, South Dakota's Justin Henderson will drive for the team in the next three FVP National Sprint League events.
The first will be this Friday night at the "Sprints Gone Wild" event at the Jacksonville Speedway in Jacksonville, Illinois. The $5,000 to win show pits the NSL vs. the MOWA series. On Friday, May 22, the team will compete at the $10,000 to win Folkens Bros. Trucking Spring Nationals at the Jackson Speedway in Jackson, Minnesota. On Sunday, May 24, the NSL makes their first visit of the season to the Huset's Speedway near Brandon, South Dakota where Justin was track champion in 2002.
Henderson has finished in the top five in the Knoxville Nationals the past two seasons in his primary race team, the BDS Motorsports #1. He finished third in points in the highly competitive 410 class in 2014 at Knoxville. He also brought an owner title home for BDS Motorsports in the 360 class at Knoxville.
Justin has spent years on the World of Outlaws circuit and racing in central Pennsylvania. Big race wins include a preliminary feature win at the Knoxville Nationals (2012) and the Jerry Richert Memorial at Cedar Lake Speedway in Wisconsin (2005).
"BDS Motorsports is my number one deal for sure," says Justin. "If there so happens to be a deal where we're not racing, it's not bad for me or the team that I get more laps. Matt needed a driver with Bryan at Indy, and there are some races they wanted to run. They gave me a call, and I didn't mind that. I gave (BDS Motorsports owner) Bryan (Sundby) a call and made sure he was o.k. with it too. Everybody was all good with it, so we're looking to have some fun."
The three tracks couldn't be more different. Jacksonville is a tight banked ¼-mile bullring. Jackson Speedway is a ½-mile with a new wider configuration, and Huset's is a 3/8-mile semi-banked oval. "I've seen races at Jacksonville, but I've never raced there," says Justin. "I'm looking forward to it. I'm definitely excited to get to Jackson and Huset's for the first time this year too. I'm wondering what the changes will be like at Jackson Speedway. I'm looking forward to testing them out."
Clauson plans on being back behind the wheel of the #17w when the FVP National Sprint League makes its "March Through Missouri" Thursday, May 28 at the St. Francois County Raceway in Farmington and Friday, May 29 at the Randolph County Raceway near Moberly.
Matt Wood Racing would like to thank: Elk Grove Ford, Quick Lane, Fuel Safe, Schoenfeld, Curb Records and Vortex Wings!
To follow the Matt Wood Racing's progress online, visit www.ColeWoodRacing.com!
Follow Bryan Clauson online at www.BryanClauson.com!