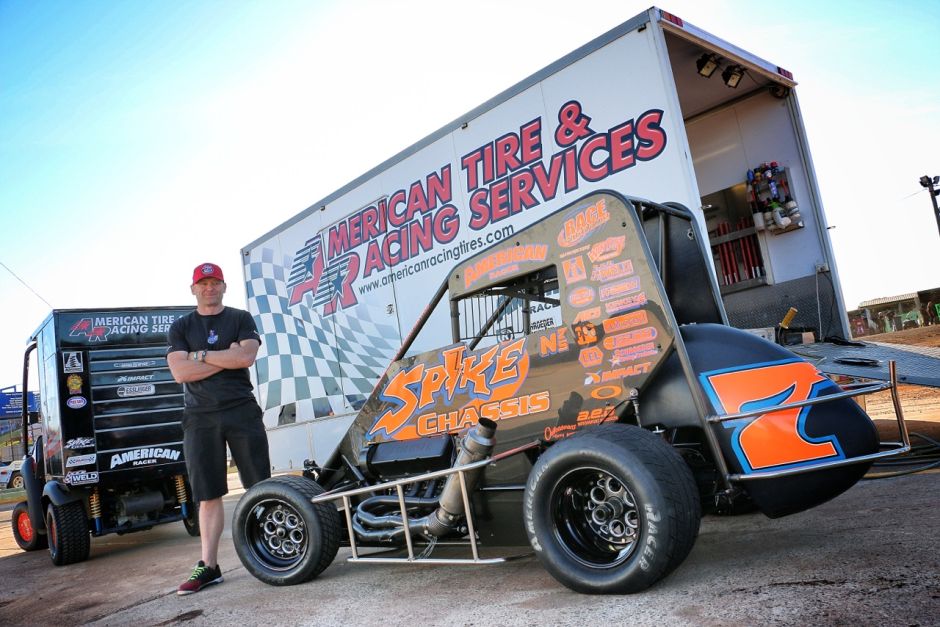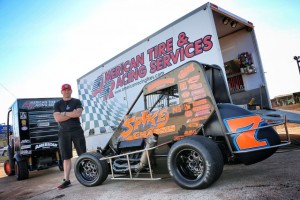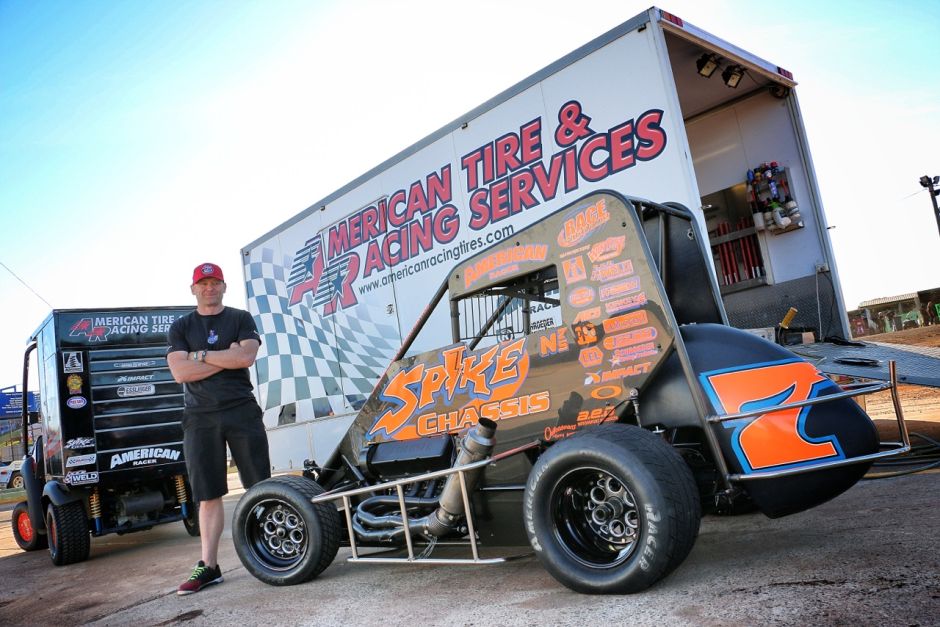 From Wade Aunger
Sydney, AU — (May 14, 2015) — Nathan Smee and car owner Mark Cooper are preparing for another all out assault on the global Speedcar (midget) scene with a blitzkrieg attack throughout the American Midwest later this month and into June.
Smee will drive for third time in four years in the Indiana "Midgetweek" schedule, the POWRi Series in Illinois and a USAC double-header weekend in Indiana.
After this weekend's running of the Carline Automotive & Exhaust 50 Lapper at Valvoline Raceway Cooper and Smee embark (along with the busiest Speedcar driver in Australia – Queenslander Brett Thomas) on a brief but spectacular foray into the States.
Smee will open his tour with a two-night USAC show in Plymouth Indiana on May 29 & 30 before heading across to Illinois for four consecutive nights of the POWRi Series on the following dates:
June 4: Quincy IL
June 5: Jacksonville IL
June 6: Macon IL
June 7: Belle-Clair IL
Less than a week later it's headlong into the grueling USAC Indiana Midgetweek event on the following dates:
June 10: Gas City IN
June 11: Putnamville IN
June 12: Bloomington IN
June 13: Lawrenceburg IN
June 14: Kokomo IN
"It's pretty full on," says (American Racing Tire owner) Cooper stating the obvious, "but we've done it a couple of times now and we're starting to get our heads around what's involved. Last year Nathan finished seventh in the points which is a very good effort considering that all the heavy hitters of the mid-west midget scene are there."
Smee's Esslinger motor has been sent back to the Esslinger factory to be freshened in readiness for the May 29/30 weekend kick off.
"The competition is incredible," Cooper admits, "but if you want to race with the best in the world that's the place to do it. You can run around your backyard all year and be happy with that or you can take on the best on the planet in their world. We love the challenge."
Smee looks to atone for the disappointment of last weekend's Archerfield Speedway 50 Lapper when a rear end issue in the #7 car forced him to withdraw from the race whilst leading.
A new SPIKE chassis and running gear is already waiting in the USA to have the freshly prepped Esslinger wedged into the down tubes so Smee certainly has everything he needs to make a fist of it.
A "Parramatta Posse" sticker has been packed into Smee's baggage to wear as a badge of honour against the American stars on hand.
We wish Nathan and Queenslander Brett Thomas safety and success!