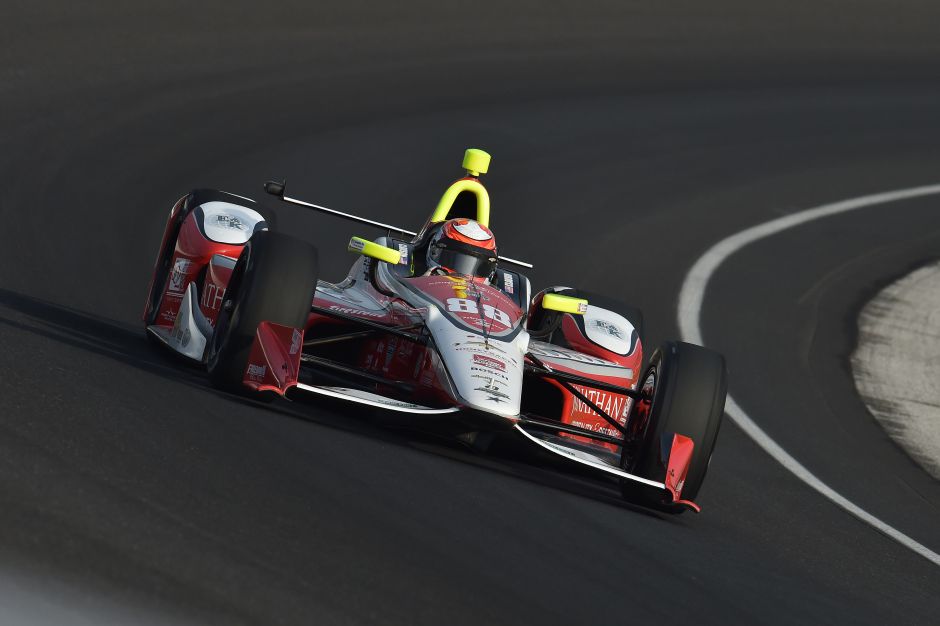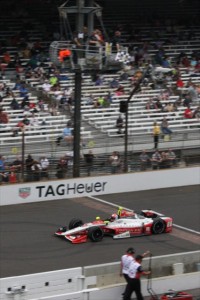 By T.J. Buffenbarger
Last year at the Pay Less Little 500 at Anderson Speedway I found myself speaking to David Byrd along with other members and associated of the Byrd family. The casual meeting came days after their announcement of returning to the Indianapolis Motor Speedway with Bryan Clauson.
David saw this as an outlet to promote some of their business interests and also continue a family legacy. David's father Jonathan Byrd took Rich Vogler to the Speedway and sponsored many of his short track open wheel efforts. Having the Byrd family return to the speedway with a short track driver living in Indiana was not just lip service, you could see the passion and excitement as David discussed the plan for getting the team off the ground.
The original plan was the launch this effort at the 100th Indianapolis 500, but decided right before announcing the effort they were pushing things up to 2015. One year later the team had a stressful but fulfilling end to qualifications while staying on the bubble following a last moment qualification effort by Buddy Lazier.
Some may question choosing a short track racer or wonder how competitive tis team will be, but by their own schedule Byrd and Clauson are already a year ahead of schedule. Byrd indicated in person and on a podcast from last year this Indy 500 effort is for the long haul and not just a one year wonder. The plan is to keep bringing Clauson back to the Speedway, and both driver and team should improve as the years go by.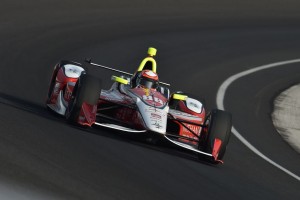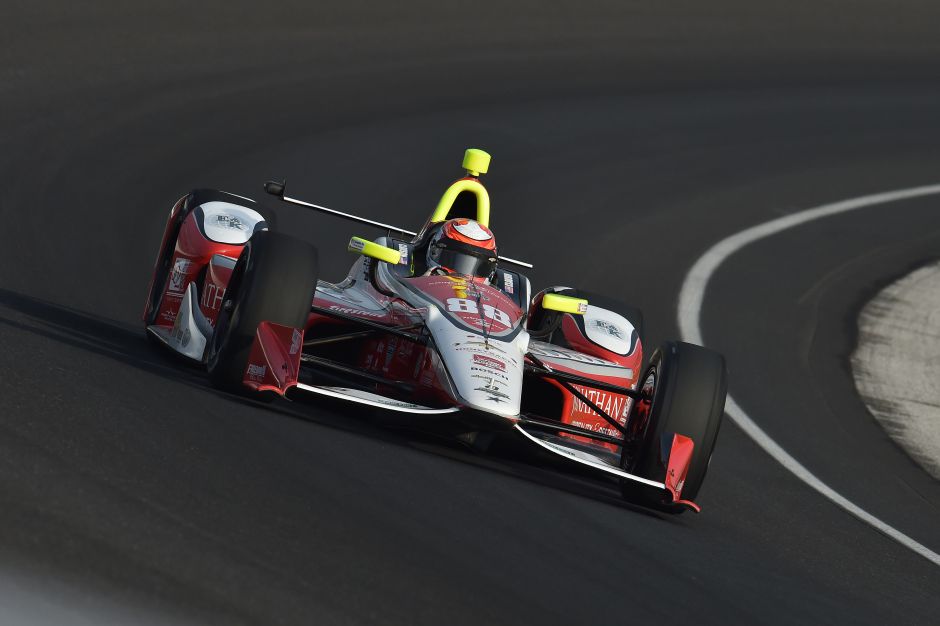 For several years qualifications and the race at Indianapolis was a quick glance to see how Ed Carpenter and Sarah Fisher's team did in the box score, and moved on with my day. There was not a reason to follow it because there were no short track drivers getting a shot at the Speedway. We even dropped coverage on the website because the time to cover it took away from our core effort of short track racing.
Clauson's effort might not open the door for other short track racers. Without ownership with the belief that a sprint and midget car driver can run the Speedway it's unlikely to see someone else make the jump. Be grateful that the Byrd family does and managed to put another short track driver in the field.
Notes:
McKenna Haase made the media rounds on Monday following her 305 sprint car victory Saturday at the Knoxville Raceway, becoming the first female driver to win a sprint car race at the Marion County Fairgrounds. The better part of the story is that Haase graduated from High School the following day as Valedictorian of Carlisle High School. Haase plans on attending Drake to major in Finance. Watching via the Cushion on Saturday night Haase won the race handily and there will likely be more victories to come.
Bryan Clauson's double between the Indianapolis Motor Speedway and Kokomo Speedway received some television time during qualifications on Sunday. You can still get a ticket to do the double by clicking here.
Donny Schatz scored feature win #10 of the 2015 season stateside, 15th this calendar year, and second victory of the weekend Sunday at Rolling Wheels Raceway. Schatz has the most wings, top 5, and top 10 finishes this season on the tour. If you notice Schatz's first reaction at the microphone after winning is to always thank the crew. Ricky Warner and company really are rolling well much earlier than in past seasons. Could Schatz get to 30 wins overall? I think its reachable if you include his Australia wins, but even 30 on the Outlaw tour at this point does not seem like a stretch. Not only is the competition on the road tough, but local and regional teams have the equipment and knowhow to win a virtually every stop on the tour.
Chad Kemenah has picked up some momentum following his victory at Path Valley Speedway (#) weeks ago. Kemenah finished third with the Outlaws on Sunday at Rolling Wheels. Kemenah indicated to use at Eldora it's been a huge relief not being in a car owner position and worrying about all of the details, financial and logistical, along with driving. Kemenah also has been doing some ¼-midget racing with his son Creed over at Toledo along with his grandfather Bob Hampshire.
When Cap Henry gets on a roll he can be one of the tougher drivers to beat in the Northern Ohio Sprint Car scene. Henry hit on something this weekend and swept a very tough weekend at Attica and Fremont. Henry and the Genzman team could make some noise this year on Ohio Sprint Speedweek.
Some fans refer to this being the week of the Indy 500, but to us its Pay Less Little 500 week. Even though yours truly will not be present this year there will still be plenty of TJSlideways.com coverage with Bill Miller and others providing photos and information. The question going into the 500 is can anyone stop Jacob Wilson? Wilson is going for his third straight victory in the Little 500. Since I'm not attending decided to make a prediction after looking over the 35 pre-entries I am going with Wilson as the favorite with Caleb Amstrong as my dark horse to sneak in and take the victory.
USAC has a busy week leading into Memorial Day weekend with two Silver Crown races, a sprint car race, and HPD Midget Car events around the Indianapolis area. The Hulman Classic on Wednesday is one of the more under rated big sprint car races that always features great action at the Action Track. The Hoosier Hundred now on Thursday gives promoters a rain date and keeps teams and fans free to participate in Friday sprint car action (weather permitting). On Saturday something I have hoped would happen for years will take place with the "Night Before the 500" is run in the afternoon, this year featuring the Silver Crown division. It will be interesting to see how many drivers and fans plan on doing the double on Saturday.
Speaking of the Hoosier 100 the entry list is exceptionally interesting this year with Ricky Hood coming out of retirement to race for Galen Fox, Levi Jones running with a different team, and several other drivers slated to make their first Silver Crown start of the season. This could be one of the more interesting Hoosier 100's in recent memory. I am also a fan of the Thursday date because it gives the promoters an option of a Friday rain date and moves the event away from Friday night sprint car races that could keep drivers away.
Jacob Wilson is primed for a busy week of racing. On top of Little 500 activities Wednesday through Saturday Wilson will run the winged sprint car race at Anderson on Wednesday, Hoosier/Hulman 100 on Thursday, Silver Crown race at Lucas Oil Raceway on Saturday afternoon, Little 500 Saturday night, and Lawrenceburg Speedway World of Outlaws program on Sunday night.
Haase was not the only young lady winning sprint car races this weekend. Alex Hill picked up her first full size sprint car victory in the crate sprint car class at Ohsweken Speedway followed up by her debut in a full 360 sprint car with the Southern Ontario Sprints.
Kudos to Butler Speedway this week for running a timely program that was completely done around the early portion of the 11:00 hour. We tend to pound on Butler a bit, and not go there, because of the drawn out program. Hopefully they can keep this trend up. If they do look for us to visit the weekly home of sprint car racing in Michigan again this season.
Canadian sprint car fans got their first look at Parker Price-Miller over the weekend winning the opener at Ohsweken Speedway and an SOS feature at Humberstone Speedway. Could we see PPM at the Canadian Sprint Car Nationals? Price-Miller's attendance will depend on his availability and availability of equipment. Hopefully this can happen though as Price-Miller would be a great addition to an already awesome event.
It's rare when my wife notices a bit of newsworthy sprint car information before I do. Monday she was quick to point out that actor and sports car driver Patrick Dempsey was attending Cory Kruseman's sprint car classroom at Ventura Raceway. Based on his social media post Dempsey appeared to have a lot of fun, hopefully creating a new midget and sprint car fan in the process.
Our thoughts are with the families of Jeff and Sammy Swindell after their father passed away on Monday. Sam was often at the track with his sons and was a well-known racer himself in the mid-south area.
If you ever wondered why having a quality, well trained safety crew at any race track is important read this article from Racer Magazine about the James Hinchcliffe incident on Monday.
This will be the first Memorial Day weekend in a while I have not attended the Pay Less Little 500 at Anderson Speedway as family and work duties call. This is a strange year for weddings, family events, and work things that I am using as an opportunity to change up my coverage schedule a bit. If all goes well look for me at Plymouth Speedway on Friday for the All Star Circuit of Champions event.