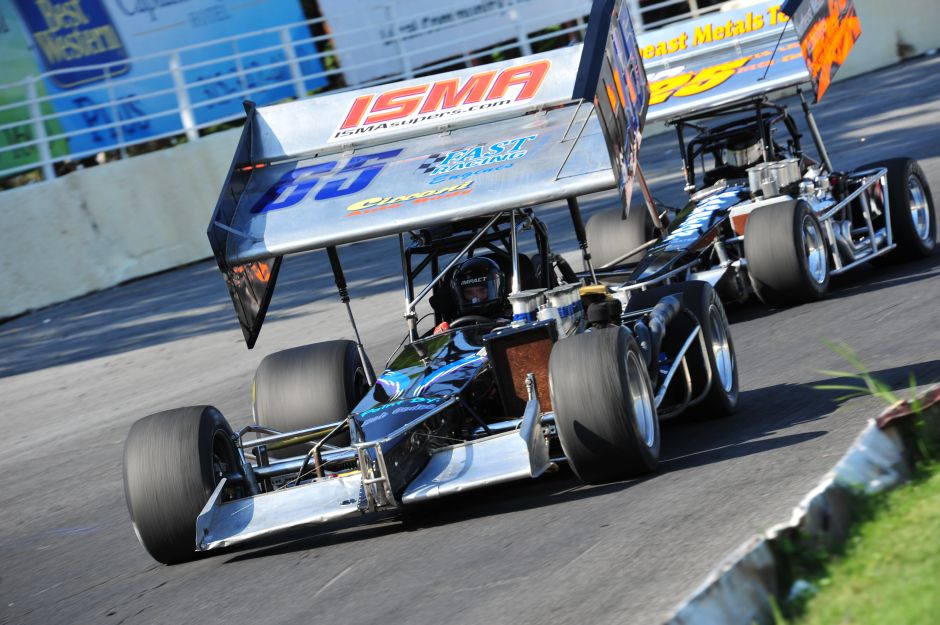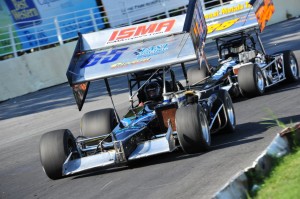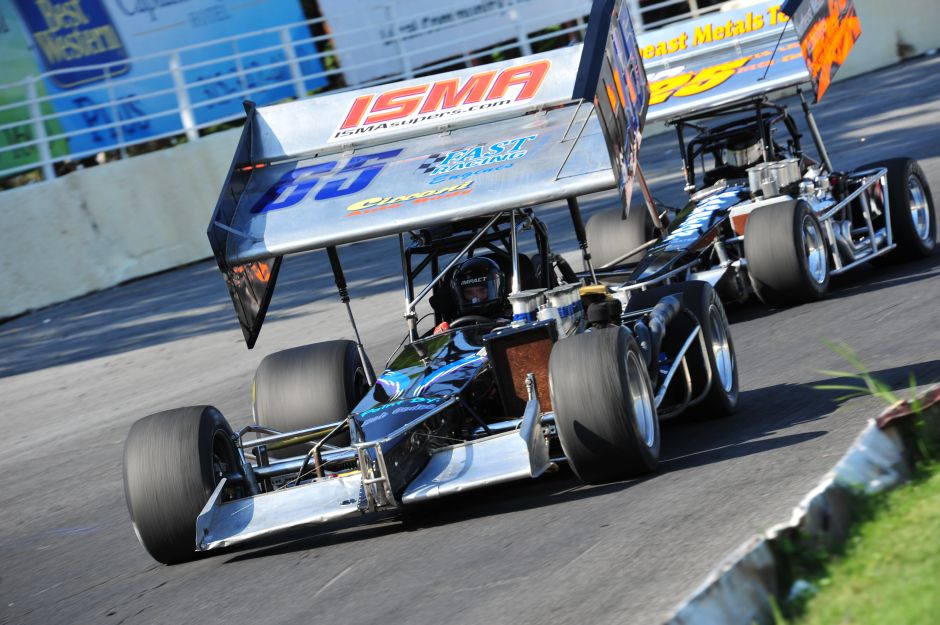 From Dan Kapuscinski
Oswego, NY — (May 19, 2015) — Oswego Speedway and AsphaltVision announced its 2015 online streaming schedule on Tuesday, which will begin with this weekend's Port City 160 'Super Spectacle' featuring the ISMA Supermodifieds and Oswego's Novelis Supermodifieds on the same track, same night for the first time in over ten years.
The pay-per-view HD video streaming schedule for 2015 will encompass a total of 16 events this season, with eight live broadcasts utilizing a multi-camera high definition shoot.
The remaining events not broadcast live will be aired on a tape delay basis, available at a reduced price. Tape delayed broadcasts will be available for viewing on the Sunday following an event and can be viewed any time after that, with a paid subscription for that event.
This weekend's 'Super Spectacle' will see video coverage begin with ISMA Supermodified time trials at 4 p.m. From there, the broadcast will carry viewers through the remainder of the racing evening. Subscriptions for this weekend's action are set at $34.99 and will cover all of the historic action, top to bottom, at the 'Steel Palace.'
Other live events in 2015 include the 'Steel Palace' ISMA Super Series event on June 13, the Novelis Supermodified 'Twin 35's' on June 20, the ISMA Super King of Wings on July 11, the $10,000 to win Mr. Novelis Supermodified on August 1, as well as all of Budweiser International Classic weekend.
Dates that will feature a tape delayed stream online are May 30, June 6, July 4, July 18, August 8, August 15, and August 22.
Fans can purchase Pay-Per-View and tape delay subscriptions by signing into www.asphaltvision.com, logging into your account or creating a new one, and selecting the upcoming event subscription.
Only individual race night subscriptions will be available for this coming racing season with the full broadcast schedule and prices listed at www.asphaltvision.com.
Updated in 2012, all of the video broadcast LIVE through www.asphaltvision.com at Oswego Speedway will be available in beautiful high-definition and streamed through Flash Video as well as a Mobile/iOS video stream.
Once again, Thomas Video Productions will serve as the production team for all Speedway broadcasts featuring multiple cameras around the fast 5/8 mile including the turn one roof top camera, the fabulous turn three tower shot, along with a breathtaking front straight speed cam.
For more information on Oswego Speedway visit www.oswegospeedway.com, LIKE on Facebook at www.facebook.com/OswegoSpeedway, or FOLLOW on Twitter @OswegoSpeedway. To purchase tickets, or to talk to a Speedway representative, call the Speedway box office at (315) 342-0646.