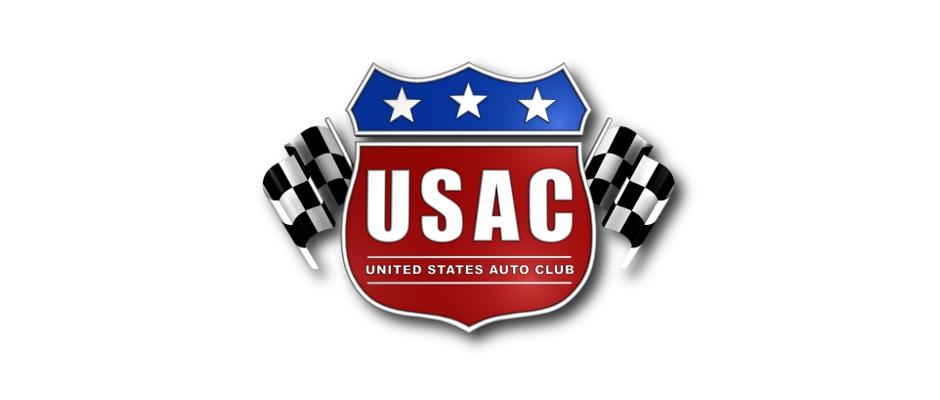 From USAC
Indianpolis, IN — (May 23, 2015) — Tanner Swanson of Kingsburg, California reclaimed his throne as dominator of USAC Silver Crown events at Lucas Oil Raceway at Indianapolis, picking up his third victory in the last four series events at the .686 mile paved oval in Saturday afternoon's "Day Before the 500."
Tanner is familiar with running up front at the track, leading 385 of the last 386 laps of competition in the series at Lucas Oil Raceway dating back to July of 2013.
After a heartbreaking last lap defeat at the hands of David Byrne in last July's Silver Crown event at the track, Tanner decimated the field in his Bowman Racing/Banjo Liquid Handling Products – Bowman Elmore/Beast/Chevy, leading all 100 laps and lapping every driver in the field except older brother and 2nd place finisher Kody Swanson. The #02 car that Tanner sat behind the wheel of was a "backup" to Tanner's traditional #11 mount that was damaged in a scary incident in the series' season opening event at Toledo on May 1.
At the start, fast qualifier and pole sitter, Tanner, jumped out to the lead, but a lap two caution brought the action to an early halt when Jimmy Parsons' car came to a stop on the backstretch. After the restart, Tanner was able to continually extend his race lead with each ensuing lap.
The afternoon Indiana heat took a toll as the track temperatures climbed and a handful of cars in the 18-car starting field had dropped out of the race by the midway point while Tanner kept pace ahead of Bobby Santos, Kody Swanson, A.J. Fike, and Aaron Pierce.
Kody Swanson and Santos engaged in a lap-after-lap war, but on lap 61, Swanson was able to clear Santos with an outside pass to take the 2nd spot. Just four laps later, Jerry Coons, Jr. made an inside pass on Fike for fourth and Pierce got by Fike on the outside of turn two to get to fifth on the ensuing lap.
Up front, Tanner was never challenged, going on to win the 100-lap event by an astonishing 16.685 seconds over K. Swanson, Santos, Coons, Pierce, Fike, Hines, Byrne, Leary, and Nemire rounding out the top ten.
It was quite a return for Tanner after his spectacular somersault down Toledo Speedway's front straightaway just three weeks ago. The unknowns played into Tanner's mind, yet he still remained confident making his series return.
"The main thing was the unknown," Tanner admitted. "I was running the backup car and was just worried about how it would handle compared to our primary car."
The race was different for most of the Silver Crown competitors at Lucas Oil Racceway on this day as the traditional racing under the lights was replaced with racing under the sun; the first mid-day Silver Crown event
at the track since August of 2000. Despite that fact, Tanner felt that
the heat did not play a huge role.
"It was actually a lot like the night races here," Tanner proclaimed. "Of course, tire wear was a concern and my feet and knees definitely felt the effects of the sun, but the handling on my car didn't change much at all; it stayed consistent all day."
——————————————————-
USAC SILVER CROWN CHAMPIONSHIP RACE RESULTS: May 23, 2015 – Brownsburg, Indiana – Lucas Oil Raceway at Indianapolis – "Day Before the 500"
QUALIFYING: 1. Tanner Swanson, 11, Bowman-21.241; 2. A.J. Fike, 3, RFMS-21.336; 3. Tracy Hines, 98, RPM/Gormly-21.374; 4. Bobby Santos, 122, DJ-21.380; 5. Kody Swanson, 63, DePalma-21.433; 6. Jacob Wilson, 07, Wilson-21.589; 7. Jerry Coons Jr., 20, Nolen-21.617; 8. Aaron Pierce, 26, Pierce-21.690; 9. C.J. Leary, 30, Leary/Six R-21.843; 10. David Byrne, 40, Byrne-21.880; 11. Jarett Andretti, 4, Andretti-22.072; 12. Austin Nemire, 91, Hemelgarn-22.210; 13. Rex Norris III, 16, Norris-22.395; 14. Dave Baumgartner, 15, Baumgartner-22.645; 15. Patrick Lawson, 2, Lawson-22.899; 16. Tad Roach, 84, Spivey-27.987; 17. Jimmy Parsons, 116, Logan-29.139; 18. Davey Ray, 25, Sachs-NT.
FEATURE: (100 laps) 1. Tanner Swanson, 2. Kody Swanson, 3. Bobby Santos, 4. Jerry Coons Jr., 5. Aaron Pierce, 6. A.J. Fike, 7. Tracy Hines, 8.
David Byrne, 9. C.J. Leary, 10. Austin Nemire, 11. Jarett Andretti, 12.
Rex Norris III, 13. Jacob Wilson, 14. Dave Baumgartner, 15. Patrick Lawson, 16. Davey Ray, 17. Tad Roach, 18. Jimmy Parsons. 40:23.16
——————————
FEATURE LAP LEADERS: Laps 1-100 T.Swanson.
NEW USAC SILVER CROWN CHAMPIONSHIP POINTS: 1-K.Swanson-186, 2-Pierce-153, 3-Fike-153, 4-Coons-127, 5-Wilson-120, 6-Byrne-105, 7-Leary-96, 8-T.Swanson-89, 9-Hines-86, 10-Nemire-86.
NEXT USAC SILVER CROWN CHAMPIONSHIP RACE: June 20 – Newton, IA – Iowa Speedway