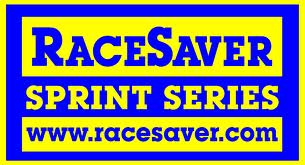 From the Carolina Race Saver Series
Gastonia, NC — (June 5, 2015) — The Carolina RaceSaver Sprint Car Series returned to Carolina Speedway last night for the Second Annual Joe & Jim Summer Classic. With $500 to win on the line, all the drivers were looking for that little extra edge that would put them in Victory Lane. For Jake McLain, this race was special. The first three races of the 2015 CRSCS produced three different winners and Jake wasn't among them. Jake was hungry for a win, and this race was personal.
This Race was created by the McLain Family in 2014 to honor Joe McLain and his twin brother, Jim. These two men loved racing and wanted their offspring to be successful in all things. And oh yeah, the racing was a pretty big deal too. Jake won this event last year, along with a companion event at East Lincoln Speedway, so he's already 2 for 2. Could he make it 3 for 3 for Grandpa Joe and Uncle Jim? Could he make it 3 for 3 for the McLain family and friends who were on hand for the event?
Jake won the heat race and would start on the pole for the main event. Last weeks winner Mike Leraas would start on the outside with Johnny Petrozelle and Greg Smyre in the second row. Unfortunately for Matt Hope and Bobby Courtwright, oil pressure problems would sideline both cars for the night.
When the green flag fell on the main event, Mike Leraas tried his best to beat Jake into turn one, and almost did, but the #67 wasn't having any of that and beat Mike back to the stripe to lead lap 1. The #77 would settle into second place with Johnny Petrozelle and Greg Smyre providing the excitement in their back and forth battle for third. Around lap 8, Greg pushed a little too hard and spun going into turn two, bringing out the caution. On the restart, Jake once again jumped into the lead with Mike in second and Greg taking third with a big move on Johnny. However, the #59 was just getting warmed up. Two laps later, he passed Greg back for third and set his sights on Mike in second. With five laps to go, Johnny swept around the #77 to take the second place position and started looking for Jake. By then, Jake was too far out on Johnny and the #67 would take the checkered flag.
This race was special. It was personnel. It was about honor. It was about family. It was about love and commitment. It was about going 3 for 3, and about winning for the first time in 2015. And the smile on Jake McLain's face in Victory Lane said it all.