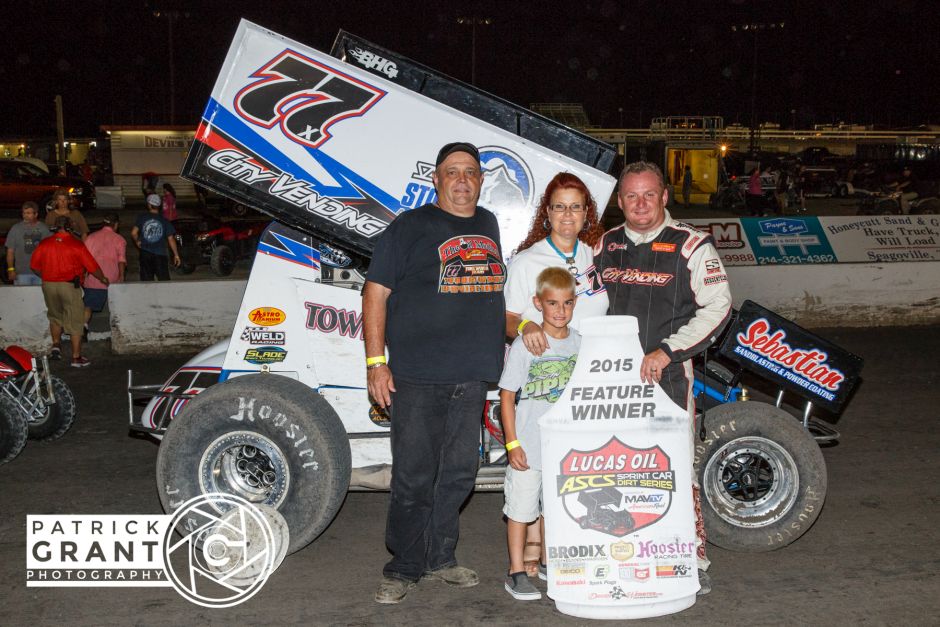 By Bill W
June 17, 2015 – Wayne Johnson and the #77x team roared to victory last Saturday night at the Devil's Bowl Speedway in Mesquite, Texas. The win was Wayne's first of the season with the Lucas Oil ASCS National Series and the seventh in his ASCS career at Devil's Bowl. With ASCS Speedweek events washed away by Tropical Storm Bill in Oklahoma, the Knoxville, Iowa driver has his sights set on Salina Speedway in Kansas Friday, and Lucas Oil Speedway near Wheatland, Missouri Saturday.
Things started well on Saturday with a heat win. "We started outside the front row of the heat race and won it," says Wayne. "Slip (Conner Nelson) drew the good number there and got the seventeen."
Wayne also drew well for the feature, and would start outside of row one. "I beat Shawn Peterson to turn one, but here he come up the track," he says. "I had to get on the brakes. I followed him around there for eight laps or so. I was just waiting for him to mess up, and eventually it happened. We were able to lead the rest of the way."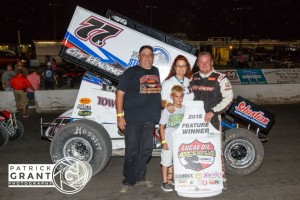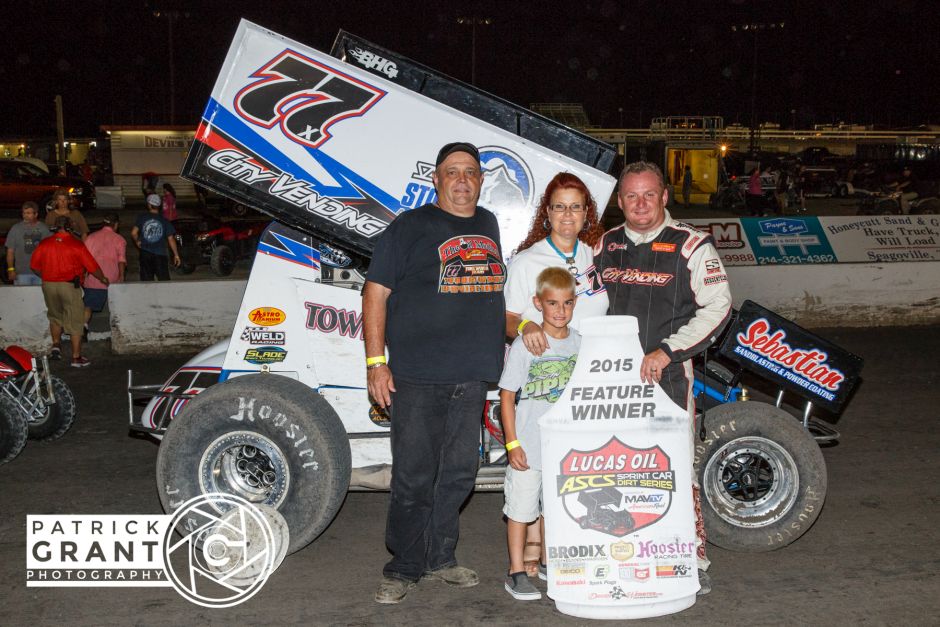 That didn't come without its difficulties. "The lapped cars were pretty treacherous at times," says Wayne. "The top was the place to be. The bottom of three and four started coming in, but never in one and two."
Wayne made his way through traffic on a familiar track. "Some of them were down off the top, or getting out of shape and sliding against it," he says. "When you come up on them running thirty miles an hour faster, it can get dangerous."
The win put Wayne into third in the Lucas Oil ASCS National Series standings. "It felt good to get the win," he says. "We're getting better with these Cool Chassis. Salina reminds me of the old Tulsa Speedway. You've got the long straightaways and the tight corners. We've always enjoyed going to Wheatland too."
Follow Updates on Facebook!
Wayne will update as his race night commences at his Facebook page. Find it by searching for Wayne Johnson Racing or clicking the following link…
http://www.facebook.com/#!/WayneJohnsonRacing
Outlaw Wings – "The Wing with an Attitude"
Check out the new "recessed rivet" design put out by Outlaw Wings. Talk to Wayne about purchasing Outlaw Wings for your car! Outlaw Wings – "The Wing with an Attitude"!
Wayne's Fast Facts
Wayne finished second in the 2010 non-wing Illinois Speedweek driving for "Cactus" Jack Yeley. The highlight of the week was a run from 11th in the B, to place second in main event at Tri-City Speedway in Granite City.
Partner of the Week – Cool Chassis
Cool Chassis, based in Australia, has the distinction of winning six World Series Sprintcar titles, three Grand Annual Sprintcar Classic wins, six Australian Championship wins, and one Knoxville Raceway track championship. Visit them online today at www.CoolChassis.com!
"Wednesday's with Wayne"
"Wednesday's With Wayne" is an up close look at the past, present and future of colorful and talented sprint car driver Wayne Johnson. You'll never know what to expect next with Wayne, so don't miss us on Wednesdays!
To receive "Wednesday's with Wayne", send an e-mail to sprntcar@hotmail.com with"Wayne" in the subject line.
Wayne Johnson Racing would like to thank partners, Todd Carlile, Townline Variety, Outlaw Wings, City Vending, Stone Mountain Access Systems and product sponsors The Oil Medics, Sebastian Sandblasting & Powdercoating, Rod End Supply, Astro Titanium, Schoenfeld Headers, Simpson, Butlerbuilt, Xtreme Accu-Tach, Weld Wheels, Slade Shocks, Kustom Sprint Car, Fisher Racing Engines, Team Achieve and Canyon Apparel.