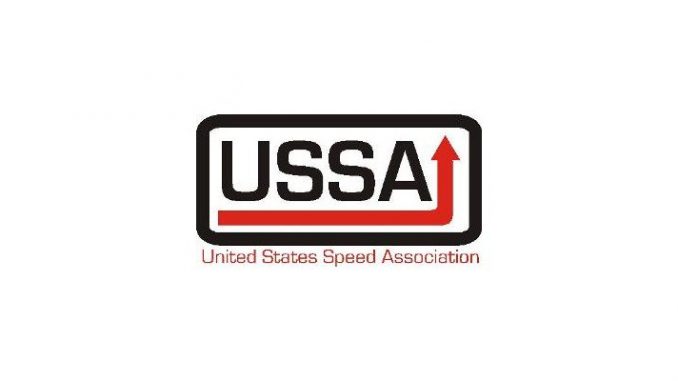 By Eric Bunn
(Lebanon, IN)  The USSA Sprint Car Challenge Series Built by the UAW and the Mel Kenyon Midget Series will be featured in an open wheel double header at M-40 Speedway in Jones Michigan on Friday night July 17.  The night of open wheel racing will mark the two USSA open wheel series first trip to M-40 Speedway.

The Sprint Car Challenge Series features non-wing pavement sprint cars with 800 to 900 horsepower 410 cubic inch engines.  The combination of big horsepower, wide tires and no wings will put a premium on the drivers' skills throughout the 50 lap feature distance at M-40.

The Mel Kenyon Midget Series competes on both dirt and pavement tracks from April to October.  The Mel Kenyon Midget Series features a "spec" car with tightly controlled rules.   The Mel Kenyon Series traditionally features tight wheel to wheel racing with the winner often decided on the last lap.  The Mel Kenyon Midget Series 30-lap feature at M-40 Speedway will mark the series' first trip to the Jones, MI track.  M-40 is the biggest track the Kenyon competitors will race on in 2015.

The two USSA open wheel series will be joined on July 17th at M-40 Speedway by the Glow Mods and GLS Mini cup cars.