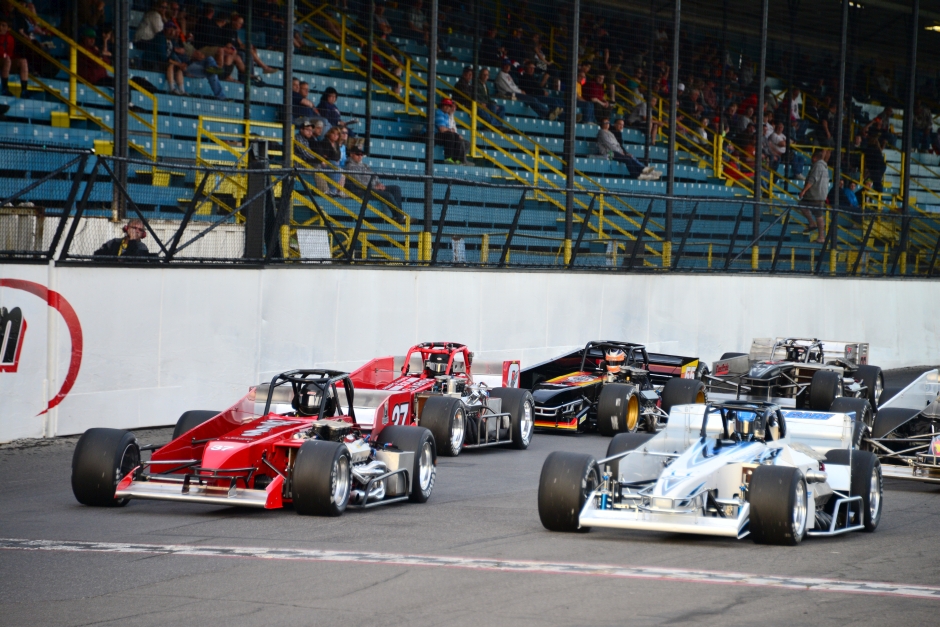 By Danny Kapuscinski
OSWEGO, NY (July 16, 2015) – Oswego Speedway and Supermodified racing will fill the national airwaves beginning in the month of August with the Jim Shampine and Jack Murphy Memorials kicking off a late summer stretch with partners MAVTV and Suzuki presents SPEED SPORT.
Suzuki presents SPEED SPORT will open on Thursday, August 6 with coverage of the SPEED SPORT Challenge, while Oswego's Supermodified coverage will begin just one week later.
The Novelis Supermodified Jim Shampine Memorial from Oswego Speedway will air for the second consecutive year on MAVTV with primetime coverage beginning at 7 p.m. ET/PT on Thursday, August 13.
Just two weeks following, the ISMA Supermodifieds will take center stage from Oswego on MAVTV with the Jack Murphy Memorial debuting on Suzuki presents SPEED SPORT at 7 p.m. ET/PT on Thursday, August 27.
Each event will be one hour in length, covering all of the heart stopping action from each of the Speedway's dramatic Memorial Day Weekend main events, as a part of the inaugural Super Spectacle.
Both programs will be led in the analyst's booth by motorsports broadcasting veterans Ralph Sheheen and Derek Pernesiglio.
Oswego Speedway Public Relations Director and former Novelis Supermodified driver Dan Kapuscinski will provide insight and reports from pit lane.
"Oswego Speedway is pleased to continue this great partnership with MAVTV, Suzuki presents SPEED SPORT, and Thomas Video Productions in 2015," said Kapuscinski. "This summer stretch of national television coverage will be a great promotion leading to our marquee Budweiser International Classic Weekend coming up on Labor Day Weekend. With the help of everyone at SPEED SPORT and MAVTV, we are excited to provide open wheel racing fans across the country with the most intense and pure form of the sport, Supermodified racing."
Coverage of Oswego Speedway will continue with at least two more events in 2015.
The $10,000 to win Mr. Novelis Supermodified main event as well as the prestigious Budweiser International Classic 200 for Novelis Supermodifieds will also hit MAVTV on air dates to be announced.
MAVTV features all things in American Real Motorsports including ASCS Sprint Car Racing, ATV Pro MX, and The Dave Despain Show.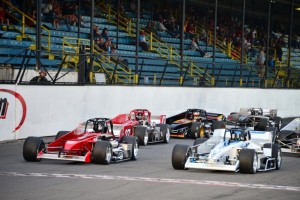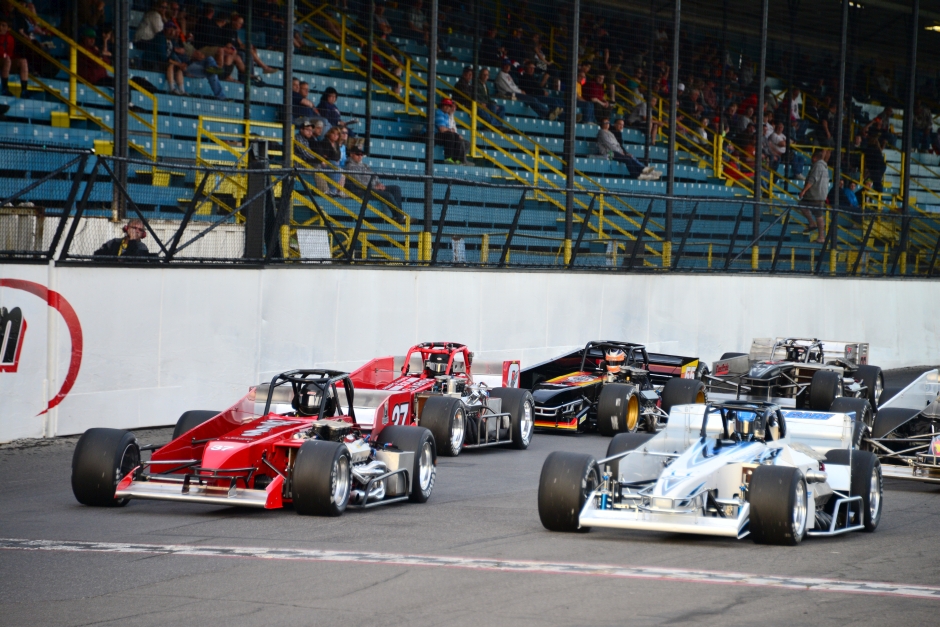 For more information on MAVTV as well as Suzuki presents SPEED SPORT visit online at www.mavtv.com and www.nationalspeedsportnews.com.
For more information on Oswego Speedway visit online at www.oswegospeedway.com, follow on Twitter @OswegoSpeedway, or like on Facebook at facebook.com/OswegoSpeedway.
Oswego Speedway – SUZUKI PRESENTS SPEED SPORT on MAVTV
Thursday 8/13 7:00pm ET/PT – Novelis Supermodified Jim Shampine Memorial
Thursday 8/27 7:00pm ET/PT – ISMA Supermodified Jack Murphy Memorial
(Airdates for $10,000 to win Mr. Novelis Supermodified and Budweiser International Classic 200 for Novelis Supermodifieds – TBA)
About Oswego Speedway: Oswego Speedway, a sports entertainment company, is a 5/8 mile semi-banked pavement racing oval located off the shores of Lake Ontario in scenic Oswego, NY. Oswego Speedway has been a continuously run weekly racing venue since August, 1951. The premier open-wheel pavement short track cars in the world, Supermodifieds, run weekly at Oswego Speedway making Oswego the only weekly Supermodified racing venue in the world. The Small Block Supermodifieds accompany the full blown Supers on a weekly Saturday night schedule which runs from May through September. Oswego Speedway is mentioned in racing circles as the "Indy of the East," as no fewer than a dozen past and present competitors have competed at the famed Indianapolis Motor Speedway including Mario Andretti, arguably the greatest driver of all time, two-time Indy 500 champion Gordon Johncock, along with former International Classic Champions Bentley Warren, Joe Gosek, and Davey Hamilton.