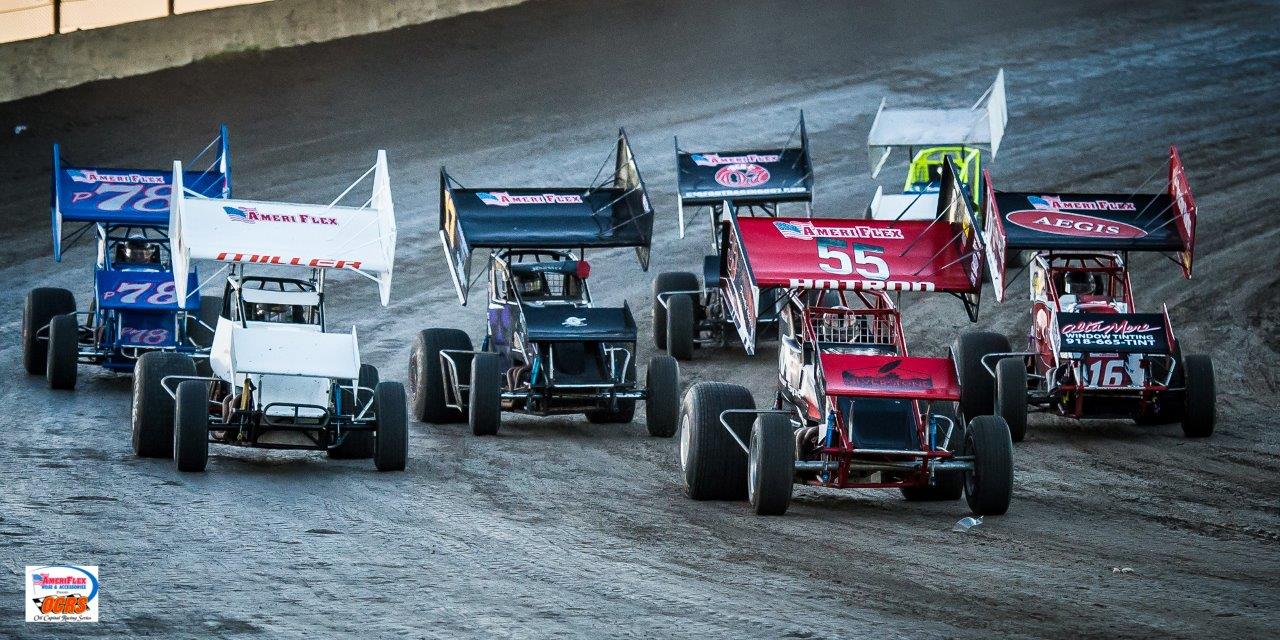 From John Lemon
Tulsa, OK — (July 21, 2015) — The summer season has reached its midpoint as has the sprint car season of the Ameri-Flex Hose & Accessories / Oil Capital Racing Series. This weekend will see the adrenalin junkies perform their magic on not one but two great racing programs.
First up is the 1st Annual Summer Sprint Shootout at the Southern Oklahoma Speedway in Ardmore Oklahoma. Promoters John & Nicky Webb have assembled an all sprint car program featuring the Ameri-Flex / OCRS sprinters along with the Sprint Series of Texas 305 sprint cars and the non-winged E-Sprints that will run as a non-sanctioned class.
The Ameri-Flex / OCRS sprint cars will compete for $1500 to win the 25-lap feature. This will be the second stop to SOS by the Ameri-Flex / OCRS series in 2015. Broken Arrow Oklahoma's Nigel Calvert won the season opener back in March. That's three sprint car classes in one night of fantastic racing.
Oklahoma Sports Park in Ada hosts the wild dirt devils the very next night in the Mid-Summer Challenge. Well known as one of the fastest tracks on tour, the Oklahoma Sports Park consistently churns out some of the most exciting events the Ameri-Flex / OCRS series offers.
Gary Owens will be a solid favorite to score a main event win at OSP as he rises to the occasion when the open wheel machines visit George Welch's playground. Last month, Owens won the Harold Leep Jr Memorial for the third year in a row. Owens also has one Oklahoma State Championship crown on the 4/10 mile oval as well.