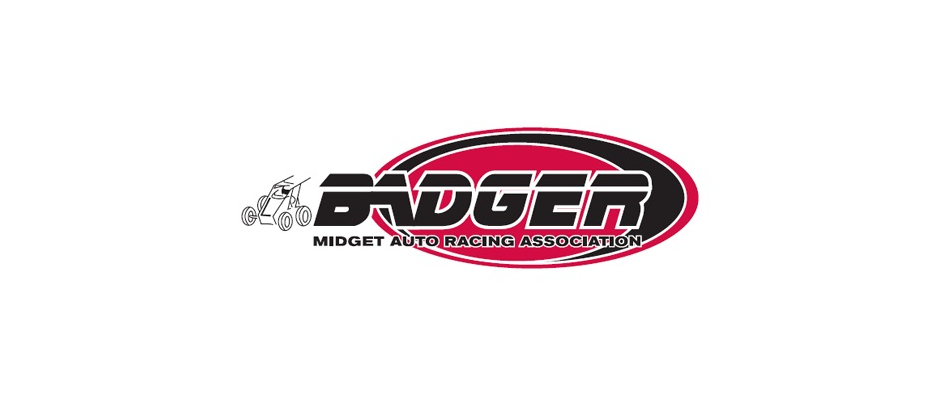 From Bryan Gapinski
Sun Prarie, WI — (July 19, 2015) — Sun Prairie's Brandon Waelti scored a popular hometown victory winning the "2nd annual Norm Nelson Classic" 20-lap Zimbrick Chevrolet of Sun Prairie/Mid-State Equipment Badger Midget Series feature, Sunday Night at Angell Park Speedway.
Waelti took the lead on the third circuit, after Mark Heinert and Jeff Zelinski each led one lap. Series points leader Billy Balog moved into second place one lap later. Balog took the lead on Lap 8 taking advantage of a lapped car, two laps later Balog slowed with mechanical problems,bringing out the caution and returning from the event. Waelti and David Budres then pulled away from the field. The lead duo spent the final six laps in heavy lapped traffic, with Waelti maintaining his advantage.
Waelti driving the Harlan Kittleson owned Stealth/Duratech No.15 finished 1.1 seconds ahead of Budres, Aaron Schuck, Mike Stroik, and Heinert. "The Duratech engine ran great tonight, it's always nice to win memorial races, that remember great Angell Park drivers" commented Waelti who scored his eight career midget feature victory at the track and first in three years.
Zach Boden led the entire distance winning his third straight Badger 600 Micro Series presented by My Race Pass. Boden held off a late race challenge from series points leader Will Gerrits. Gerrits was shuffled back to sixth place on a last lap, when several cars made contact. Jake Gerrits placed second, followed by heat race winner Chad Bogar, Tyler Brabant and Tory Strauss.
SUMMARY
MIDGETS
20-lap Feature: 1.Brandon Waelti; 2. David Budres; 3. Aaron Schuck; 4. Mike Stroik; 5. Mark Heinert; 6. Buddy Luebke; 7. Brad Greenup; 8. Derek Childs; 9. Jason Dull; 10. Kyle Koch; 11. Neil Weigen; 12. Denny Smith; 13. Travis Spence; 14. Bryce Dunn; 15. Don Bigelow; 16. Laura Smith; 17. Billy Balog; 18. Tom Bigelow; 19. Scott Zane; 20. Jeff Zelinski; 21. Johnny Murdock; 22. Paul Shaffer; 23. Randy Reed.
8-lap Heat Race Winners: Balog, Waelti, Budres.
Cars present: 23 Feature Lap Leaders: Heinert 1, Zelinski2, Waelit 3-8, Balog 9-10, Waelti 11-20.