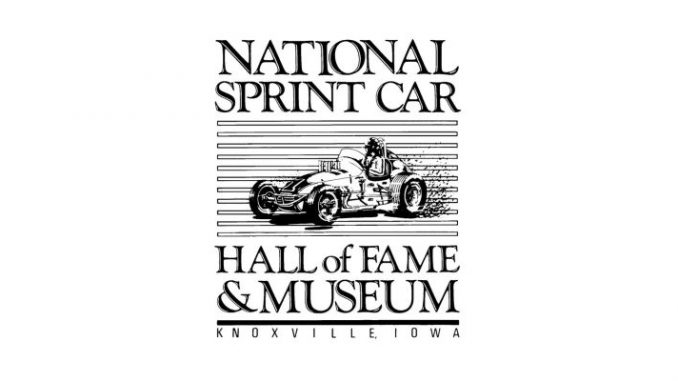 By Bob Baker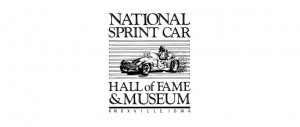 KNOXVILLE, IOWA (July 24, 2015) – A seventh sprint car, the 1989 Knoxville Nationals-winning, Danny Peace-owned number 8d machine that was driven by 'the Wolf,' was rolled into the National Sprint Car Museum in Knoxville yesterday as the "Salute to Champion Doug Wolfgang" special exhibition was officially completed.  The display consists of six sprint cars that the National Sprint Car Hall of Fame inductee drove, and one black number 49 that he likely would have driven had he not been badly burned in a 1992 practice accident in Kansas City, Kansas, in the team's primary car.  The exhibition follows similar ones honoring Tony Stewart (2011), Jeff Gordon (2012), Mario Andretti (2013) and Steve Kinser (2014).
Said museum curator Tom Schmeh today, "We are extremely pleased to honor Doug Wolfgang of Sioux Falls, South Dakota, with this special exhibition.  We feel we have organized a tremendous display of iconic cars from Doug's illustrious career, including those that were originally owned by such legendary car owners as Bob Trostle, 'Speedy' Bill Smith, Doug Howells, Bob Weikert, Danny Peace, Ray Williams and Max Rogers.  And I'd be remiss if I didn't thank the family of Robert Karnell, Ron Fick, Rollie Foot, Mark Stockinger, Doug Wolfgang, Tony Stewart and Phil Durst.  Words cannot truly express our sincere gratitude to all of these current restored sprint car owners."
Said museum executive director Bob Baker, "This display, featuring two authentic Knoxville Nationals-winning cars from 1977 and'89, will only be able to be seen at one place until mid-November and that is at the National Sprint Car Hall of Fame & Museum in Knoxville.  Fans will also want to visit our museum store and purchase souvenirs featuring the 'Salute to Champion Doug Wolfgang' special exhibition artwork."
Those seeking additional information can visit the museum's web site at www.sprintcarhof.com or the museums store's web site at www.sprintcarstuff.com.