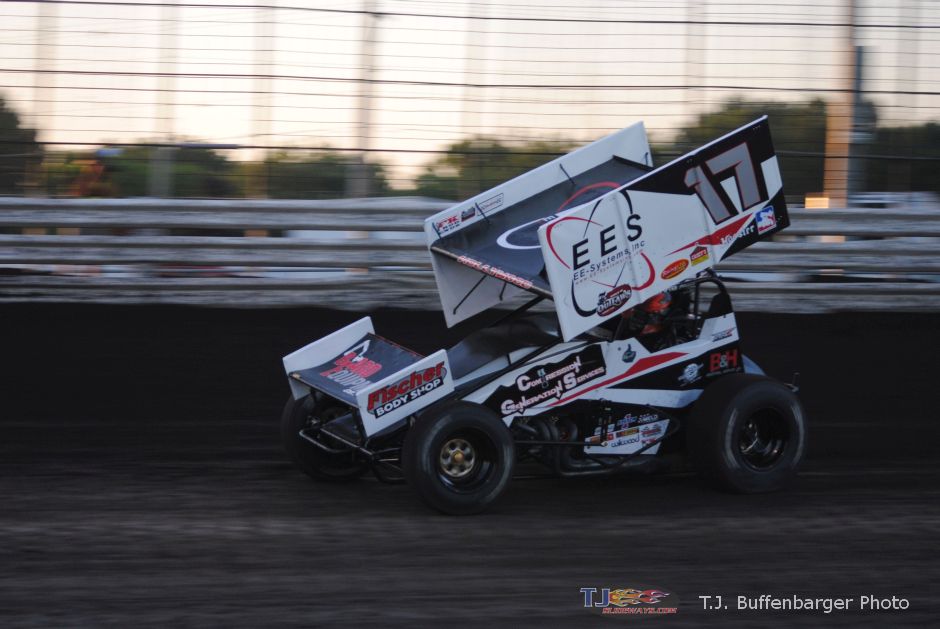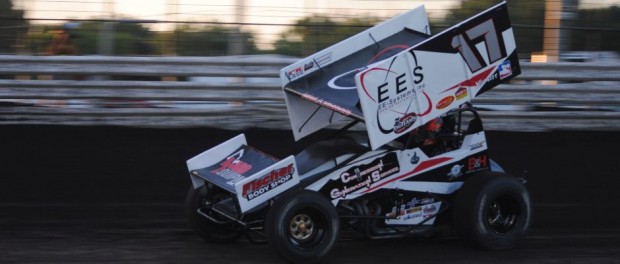 By T.J. Buffenbarger
Knoxville, IA – (August 15, 2015) – Josh Baughman won the D-Main during the 2015 FVP Knoxville Nationals presented by Casey's General Stores. Baughman held off repeated challenges from Brady Bacon for the victory. Jon Agan and Tony Shilling also transferred onto the C-Main.
Baughman led off the start with Bacon in tow. Behind them Shilling was able to move around Kaeding for the final transfer spot. Following a caution on lap two for Hunter Schuerenberg slowing in turn three Baughman found himself under siege by Bacon for the lead. Bacon repeatedly dove under Baughman for the lead, but could not make the pass. Eventually Baughman used his momentum around the top to build up a lead, but then made contact with a slower car on the final lap. Bacon was unable to take advantage of Baughman being held up in traffic though as Baughman took the victory. Bacon, Agan, and Shilling were able to transfer into the C-Main.
Jeff Swindell finished 5th in D-main ending Gil Sonner's 50th entry into the Knoxville Nationals.
2015 FVP Knoxville Nationals presented by Casey's General Stores
Knoxville Raceway – Knoxville, IA
Saturday August 15, 2015
D-Main (12 Laps): 1. 17 – Josh Baughman, 2. 99 – Brady Bacon, 3. 4R – Jon Agan, 4. 22 – Tony Shilling, 5. 47 – Jeff Swindell, 6. 0 – Bud Kaeding, 7. 44 – Chris Martin, 8. 11N – Randy Hannagan, 9. 81X – Lee Jacobs, 10. 31B – Shane Golobic, 11. 25 – Dylan Peterson, 12. 2LX – Ed Lynch, Jr., 13. 7X – Kaley Gharst, 14. 28 – Jonathan Cornell, 15. 49J – Josh Schneiderman, 16. 21AU – Jordyn Brazier, 17. 71A – R.J. Johnson, 18. 4 – Dakota Hendrickson, 19. 23 – Jimmy Light, 20. 19 – Bob Weuve, 21. 71X – Tyler Courtney, 22. 20N – Hunter Schuerenberg, 23. 2L – Logan Forler, 24. 5V – Colby Copeland (First four finishers transferred to the A-Main)