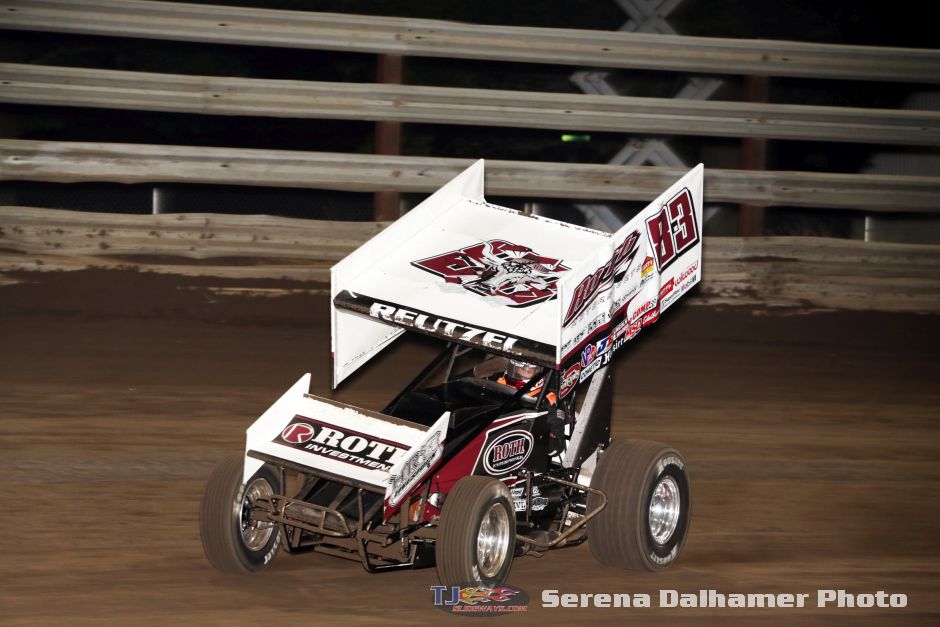 PETERSEN MEDIA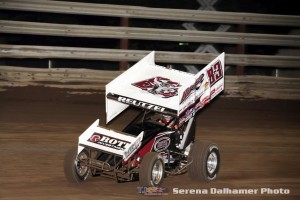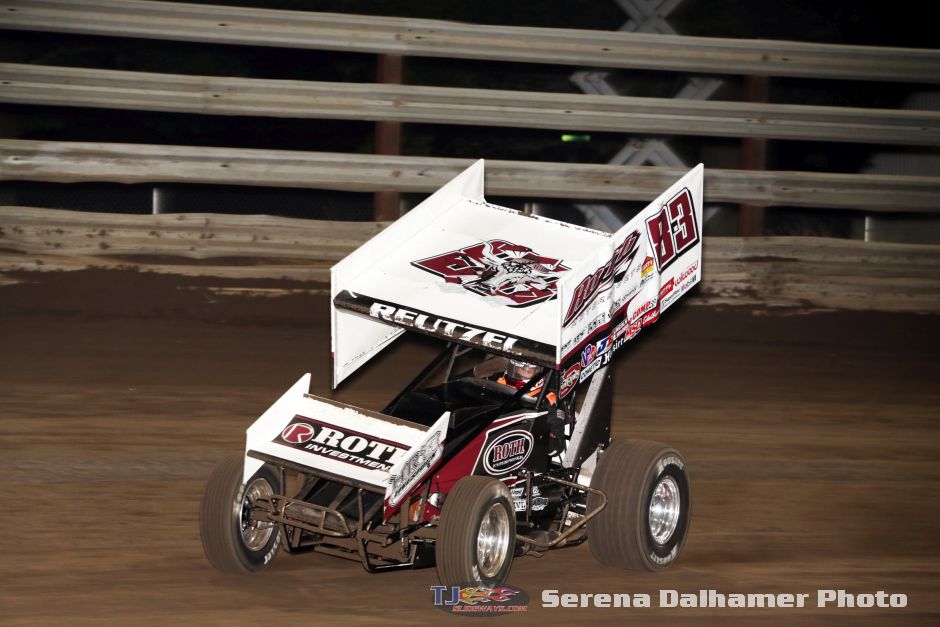 Teaming with Roth Motorsports for his first ever Knoxville Nationals attempt, Aaron Reutzel would race his way to Knoxville Nationals Rookie of the Year by way of his 17th place effort in the Saturday night B Main event.
"We may not have put it in the big show like we had hoped, but we learned a ton as a team, and got better day-by-day," Aaron Reutzel said.
Kicking his Iowa Speedweek off with the Roth Motorsports team on Sunday night during the Capitani Classic, Reutzel and company would take their lumps as he would pick up a 16th place finish during the B Main event aboard the Roth Enterprises/HR Livestock Transportation/3H Cattle No. 83 entry.
Heading to Oskaloosa, IA on Monday night for the Front Row Challenge, Reutzel and company would continue to get things sorted as he would finish seventh in the B during his final tune up before the Knoxville Nationals.
Hitting the Knoxville Raceway on Wednesday night for his qualifying attempt, Reutzel would time in 19th fastest of the 55 drivers taking a time on this night.
Following a fifth place finish in his heat, Reutzel would move into the B Main, where he would start and finish 10th meaning his team would be back in action on Friday night.
With the 80-car field on Friday night being split into two groups, Reutzel would lay down a great lap during his qualifying flight and end up second fastest. Starting and finishing fourth during his heat, Reutzel would be forced into a B Main on this night, though he would start on the pole and pick up the win and move into the 25-lap A Main event.
With his Saturday night starting position dictated on his Friday night effort, the Clute, TX driver would finish in the 18th spot, and find himself in the front of the C Main on Saturday night.
Picking up a third place finish during the Saturday night C Main, Reutzel would move to the B Main where he would have a tall task to move into the feature event.  Able to work his way forward a few positions, Reutzel was able to make a late race move around Logan Wagner to take the 17th spot, where he would finish.
What made the pass so important was, Wagner was also a Knoxville Nationals Rookie and Retuzel's pass earned his Rookie of the Year honors.
"I really have to thank Dennis and Theresa Roth for giving me such a great opportunity to make my first Knoxville Nationals start, and earn Rookie of the Year Honors," Reutzel said. "From where we were on Sunday to where we were on Saturday night was night and a night and day difference, and I thank the guys for working so hard all week."
The Roth Motorsports team would like to thank Roth Enterprises, HR Livestock Transportation, 3H Cattle,  Mobil1, FK Rod Ends, Weld Wheels, Brown and Miller Racing Solutions, Kent Performance, Kaeding Performance, and Astro Titanium for their support in 2015.
2015 ROTH MOTORSPORTS BY THE NUMBERS: Starts-8, Wins-1, Top 5's-2, Top 10's-3.
ON TAP: With Reutzel still chasing after the Lucas Oil ASCS National Championship, it is unknown at this time the team will compete together anymore in 2015.
STAY CONNECTED: Stay connected with Roth Motorsports by checking out their website, www.rothmotorsports83.com.
PETERSEN MEDIA: Petersen Media is a media company that can handle your public relations, marketing, and any other promotional needs. Petersen Media utilizes multiple tactics to help you reach your intended audience, to boost awareness.
For more information contact sales@petersenmediainc.com, by phone at 916-342-3424, visit www.petersenmediainc.com,  www.facebook.com/PetersenMedia, or follow www.twitter.com/petersen_Media.