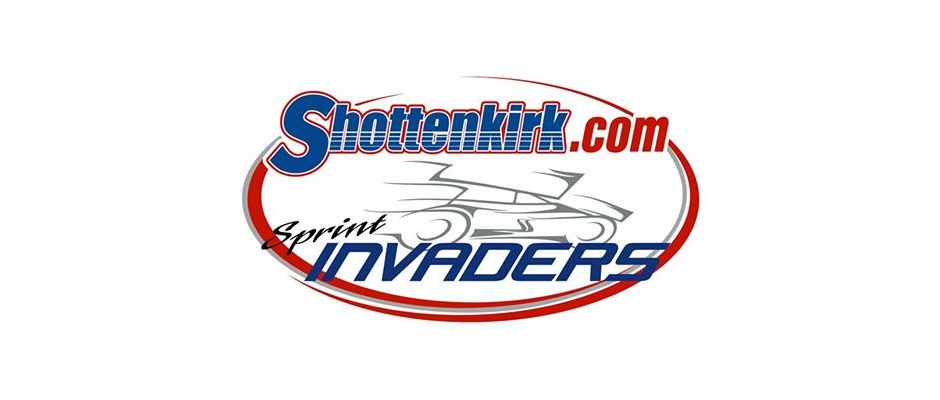 By Bill Wright
Donnellson, Iowa (8/21/15) – It took three attempts at a start for the 25-lap main event and on that third try Jerrod Hull moved quickly from third to first and was never headed as the Sikeston, Missouri, driver opened the Shottenkirk.com Sprint Invaders Nationals weekend with a win at the Lee County Speedway Friday night.
Bobby Mincer and Randy Martin would bring the twenty car starting field to green, but the caution would be needed soon after as Donnie Steward and Chris Martin tangled in turn two. On the second try at a start the fourth and sixth starters Jamie Ball and Tony Shilling collided at the top of turn one and wound up against the guardrail. While Ball would be able to restart at the rear the current Sprint Invaders point leader, Shilling, would be finished for the evening.
On both of those aborted starts Mincer had taken the lead as the field raced off of turn two, but on the third try as Mincer slid up to the cushion exiting turn two, third-starting Jerrod Hull would drive to the bottom to take the lead down the back straightaway and he would lead lap one. As Hull pulled away the racing for position behind him heated up on the well-prepared surface that allowed for two and three-wide action. Jake Blackhurst had started seventh and he was making his way toward the front and further back it was John Schulz who was making a big move all the way from row nine.
With nine laps remaining Josh Schneiderman clipped one of the track tires marking the inside of turn four and the damage sent him up the track and into the wall at the start of the front stretch. The caution would wipe out a full straightaway lead for Hull and on the restart Blackhurst would make a run at Mincer for second. As the two drivers swapped the runner-up position three times in one lap, Hull once again pulled away to a comfortable lead before the red flag waved on lap twenty-one.
The sixth-place car of Jon Agan jumped what was left of the cushion in turn two tagging the guardrail and going for a tumble. The defending Sprint Invaders series champion climbed from the car uninjured, but very disappointed at missing out on an opportunity to take the 2015 points lead away from Shilling.
On the restart Blackhurst was slow to come up to speed and he would give up a couple of positions as Hull closed the deal with a convincing wire-to-wire victory, his second this season after winning the opener at 34 Raceway in April and the 17

th

Sprint Invaders win of his career. Mincer, making his first appearance of a season where he has concentrated on his 410 schedule, would take the runner-up honors while Randy Martin ran a solid race in third. John Schulz was the Hard Charger of the night coming from seventeenth to finish fourth while Blackhurst would hold on for fifth.
Twenty-five drivers checked in for the opener of the tripleheader that now moves to 34 Raceway in Burlington on Saturday night before closing out the weekend at the Quincy Raceways on Sunday night.
Shottenkirk.com Sprint Invaders Results
A-Main (started) – 1. Jerrod Hull, Sikeston MO (3) 2. Bobby Mincer, Burlington (1) 3. Randy Martin, California MO (2) 4. John Schulz, West Burlington (17) 5. Jake Blackhurst, Hanna City IL (7) 6. Nate Van Haaften, Otley (5) 7. Russ Hall, Pleasant Hill (16) 8. Jamie Ball, Knoxville (4) 9. Harold Pohren, Lowell (11) 10. Chris Martin, Ankeny (15) 11. Mark Tischer, Hannibal MO (19) 12. Dave Getchell, Sperry (20) 13. Jacob Glasgow, West Burlington (10) 14. Jon Agan, Knoxville (8) 15. Josh Schneiderman, West Burlington (9) 16. Jerrod Schneiderman, West Burlington (12) 17. Ryan Jamison, Mediapolis (18) 18. Tony Shilling, Knoxville (6) 19. Chase Wanner, Agency (14) 20. Donnie Steward, Burlington (13)
Lap Leaders: Hull 1-25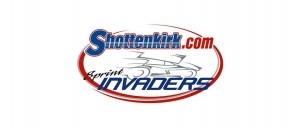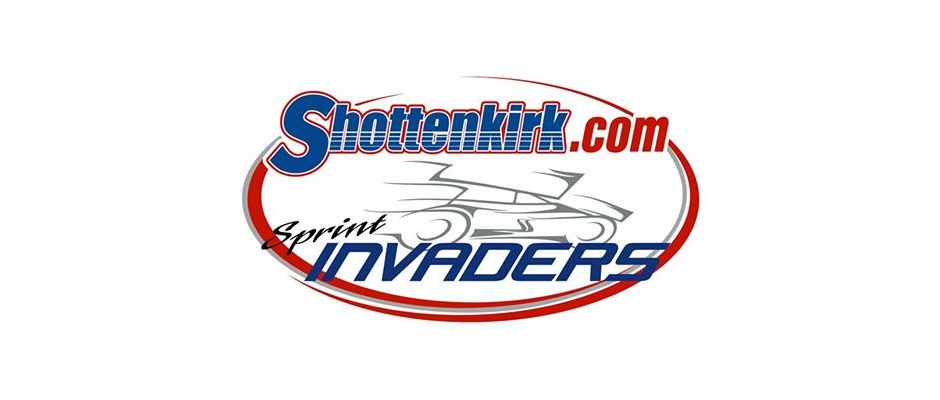 B-Main – 1. Hall 2. Schulz 3. Jamison 4. Tischer 5. Getchell 6. Tim Moore, Rock Island IL 7. Justin Bucholz, Davenport 8. Kelly Graham, Agency 9. Mike Trent, Rocheport MO DNS: Dave Keperling, Hannibal MO
Cen-Pe-Co Lubricants Heat One – 1. Ball 2. Van Haaften 3. Blackhurst 4. Glasgow 5. Steward 6. Hall 7. Jamison 8. Schulz 9. Getchell
Budwesier King of Beers Heat Two – 1. Shilling 2. Hull 3. Agan 4. Pohren 5. Wanner 6. Trent 7. Bucholz DNS: Keperling
Heat Three – 1 Mincer 2. Martin 3. Josh Schneiderman 4. Jerrod Schneiderman 5. Martin 6. Tischer 7. Moore 8. Graham
Randall's Performance Shake-Up Dash – 1. Shilling 2. Mincer 3. Martin 4. Hull 5. Ball 6. Van Haaften
Contingencies:
Pyrotec – Ryan Jamison
Next Events:
Saturday, August 22

nd

, 34 Raceway, Burlington IA
Sunday, August 23

rd

, Quincy Raceways, Quincy IL.