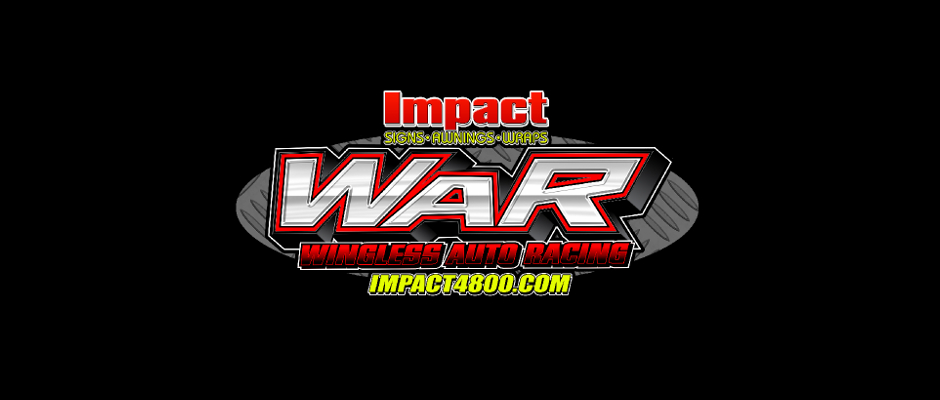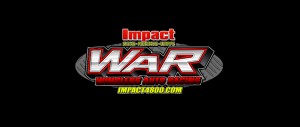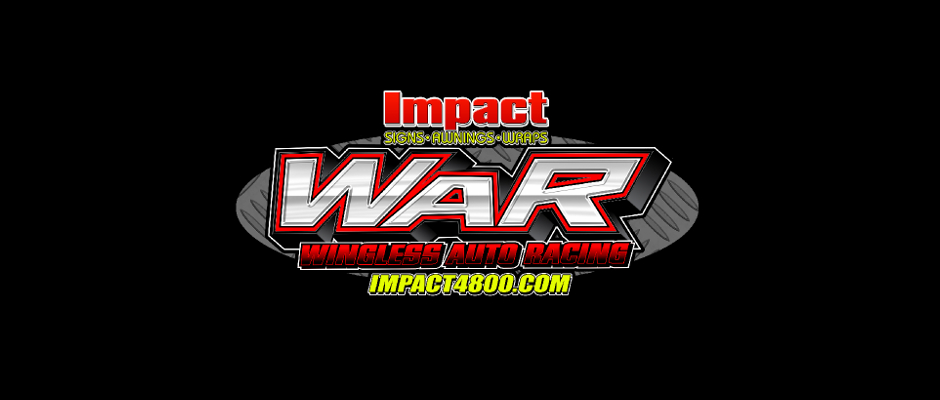 By Chad Buford
Memphis, MO(September 4, 2015)-Taking the lead on lap two, Chris Parkinson picked up his second win of 2015 with the Impact Signs, Awnings, and Wraps WAR Series presented by Next LED on Friday night at Scotland County Speedway.
Riley Kreisel started on the pole and led lap one with Parkinson moving from fifth to second on the initial lap. Tommy Rockwell and seventh starting Derek Hagar ran third and fourth.
On lap two, Parkinson was applying heavy pressure and moved by Kreisel coming down the front straightaway to move into the top spot. Rockwell continued to run third followed by Hagar and Casey Shuman.
On lap five, Hagar moved past Rockwell into third.
By lap eight, Parkinson's lead was nearly a straightaway over Kreisel, Hagar, Shuman, and Rockwell.
On lap nine, Hagar was battling Kreisel heavily for the second spot and a lap later he moved past him.
With Parkinson out front and Hagar giving chase, Kreisel was being pressured by Shuman for third. Shuman would move past the rookie driver on lap twelve.
Lap by lap, Hagar began to eat into Parkinson's lead.
By lap fifteen, Hagar had closed the lead to a few car lengths.
On lap sixteen, Hagar moved past with a slide job in turn one with Parkinson making a run at the Arkansas driver down the backstretch. The drivers were nearly even at the flagstand with Parkinson being scored as the leader of the lap. Hagar would move past Parkinson on lap seventeen when Parkinson caught a huge break. Fourth place Kreisel nearly spun to a stop in turn four. He kept his momentum going, but the yellow came out relegating Kreisel to the rear of the field and giving Parkinson the lead back because of going back to the last completed lap.
Hagar would have one last shot, but Parkinson got an excellent restart.
It looked as if Hagar might not have a shot, but on the last lap, he got a great run coming off of turn four with Parkinson winning by a couple of car lengths in his Country Kids Daycare/Ozark Barge and Dock/54th Street Grill and Bar #65. Hagar was second in the Hockett Racing/Korte Transportation #75. Points leader Shuman was third in the Hockett Racing/Korte Transportation #77 with Rockwell running fourth and Casey Baker rounding out the top five.
The Impact Signs, Awnings, and Wraps WAR Series presented by Next LED will be back in action at the Randolph County Raceway in Moberly, MO on Saturday September 5th. They will time trial and run qualifying heat races with the top sixteen in points being locked into Sunday's $1500 to win, $200 to start A-Main.
1st Heat-8 laps
65-Chris Parkinson, Gladstone, MO (1); 2. 77-Casey Shuman, Rattlesnake Bend, AZ (6); 3. 90-Riley Kreisel, Warsaw, MO (2); 4. 75-Derek Hagar, Marion, AR (5); 5. 2C-Zach Clark, Olathe, KS (4); 6. 12-John Helm, Kearney, MO (3)
2nd Heat-8 laps
9-Casey Baker, Lone Jack, MO (5); 2. 8-Jeff Wingate, Centertown, MO (1); 3. 95-Tommy Rockwell, Towanda, IL (4); 4. 55-Kenny Potter, Harrisonville, MO (3); 5. 12G-Kelly Graham, Ottumwa, IA (6); 6. 13-Clyde Knipp, California, MO (2)
A-Feature-20 laps
1. 65-Chris Parkinson (5); 2. 75-Derek Hagar (7); 3. 77-Casey Shuman (4); 4. 95-Tommy Rockwell (3); 5. 9-Casey Baker (2); 6. 2C-Zach Clark (10); 7. 13-Clyde Knipp (12); 8. 90-Riley Kreisel (1); 9. 8-Jeff Wingate (6); 10. 55-Kenny Potter (8); 11. 12-John