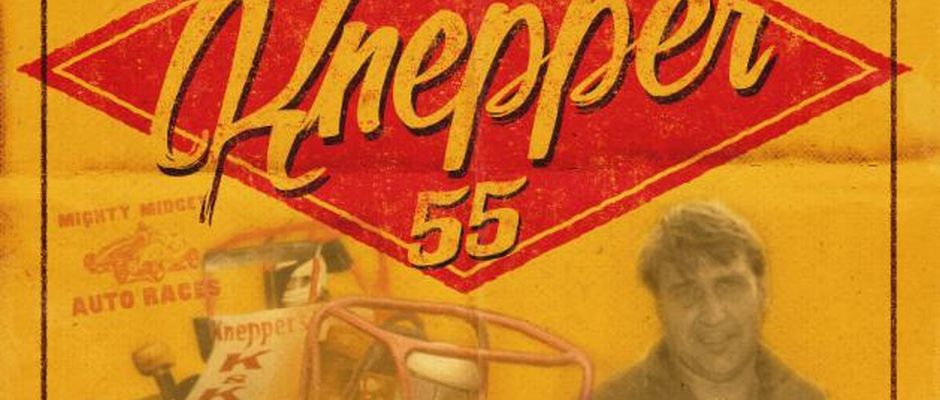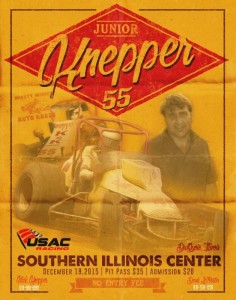 From USAC
A December 19 USAC Midget Special Event at the Southern Illinois Center adjacent to the DuQuoin State Fairgrounds will salute the memory of one of USAC's most accomplished car owners.
The "Junior Knepper 55," a 55-lap race honoring the famed car number which adorned Walter Knepper's storied USAC race cars, will feature Midgets on a specially-constructed dirt oval inside the building located a stone's throw from the first turn of the "Magic Mile" south of DuQuoin.
The race will mark a return to indoor racing for USAC after an eight-year hiatus. Tony Stewart, who also owns a DuQuoin indoor victory, captured USAC's last indoor race at Memorial Coliseum in Fort Wayne, Ind., the site of USAC's inaugural race in January of 1956.
The last full USAC Midget race on dirt indoors was a 1990 race in the Reno (Nev.) Livestock Events Center won by Sleepy Tripp.
The December 19 special event will offer a format awarding position advancement through the prelims, similar to the Chili Bowl Nationals in Tulsa, Okla. Passing points from the heats and qualifiers will seed the lineups for the feature events. An open Hoosier Tire rule will be in effect with no weight or rev limits imposed. Additionally, no entry fee will be assessed to participants wishing to compete.
Also, as is the case for all USAC Midget events, drivers are not required to be USAC-licensed and no additional fees are assessed for temporary permits.
The Nick Knepper/Derek LeMaster promotion will honor Nick's grandfather Walter Knepper, whose 58 career USAC feature victories included 34 in Sprints and 24 in Midgets, with drivers Bob Wente, Tom Bigelow, Mel Kenyon, George Snider, Dana Carter, Rich Vogler and Steve Knepper.