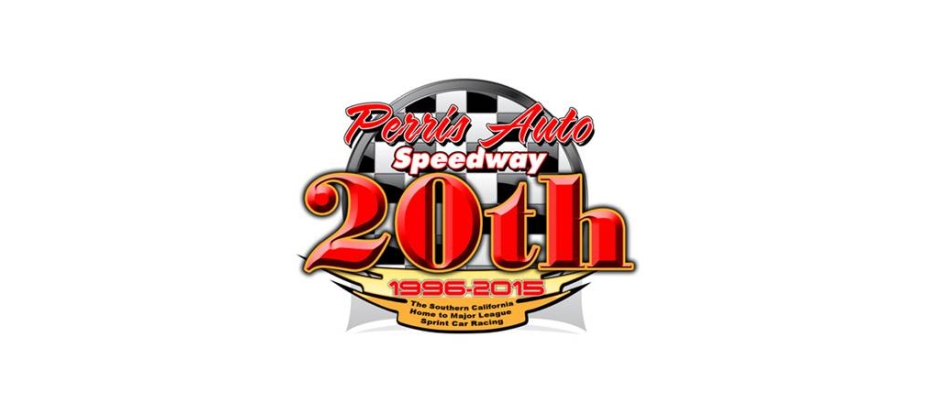 By Scott Daloisio
(Perris, CA, October 30, 2015) When the 20th Annual Budweiser Oval Nationals Presented by All Coast Construction comes to Perris Auto Speedway on November 12th, 13th and 14th, the field of drivers will be packed with legendary star and cars. Another legend from Hollywood will be on hand for the west coast's biggest sprint car race as well. Pink's Hot Dogs will be available at the track all three nights.
Pink's, "The Hot Dog to the Stars," has been a Southern California icon since founder Paul Pink started his business with a two-wheeled cart near the corner of La Brea and Melrose back in 1939. In 1946, Pink traded the cart for a building constructed on the very same spot. It is the exact location that still draws in hundreds of Hot Dog connoisseurs daily some 76 years later.
Over the year's Pink's has become known around the world and is a popular dining destination for movie & television stars, well known dignitaries, famous athletes, musicians, businessmen, housewives and children of all ages.
"When you come to Southern California, you have to get yourself a "Pink's Hot Dog," hungry looking Perris Auto Speedway promoter Don Kazarian said on Friday. "It is one of the famous "go to spots" in So. Cal. and their hot dogs are delicious. They have been at the Oval Nationals for about five years now and the fans love them. I do as well and look forward to having three or ten through the course of the three days of Oval Nationals racing."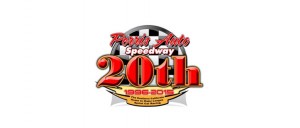 First place will pay $25,000.00, second will pay $15,000.00 and third will pay $10,000.00 at the Saturday finale of the Oval Nationals. The main event will pay $1,000.00 to start. The two preliminary nights, Thursday and Friday, will each pay $5,000.00 to win and $500.00 to start.   All three nights of intense racing action will be full-points paying races for the USAC National and USAC/CRA Sprint Car Series.'
Advanced tickets for the Oval Nationals are on sale now at:   http://pas.tix.com/Schedule.aspx?OrgNum=7 or by calling 1-800-595-4849.
Camping on the Lake Perris Fairgrounds will be available for the Oval Nationals for $25.00 per night beginning on Wednesday, November 11th. Tailgating is encouraged in the spectator parking lot as well.
Perris Auto Speedway wants to thank its corporate sponsors for the 2015 season. AA Lynco Painting, All Coast Construction, All Seasons Tree Repair, Amsoil, Archibald's Restaurants, Ayers Hotel and Spa, BlueLine Rentals, Budweiser, California Budget Finance, CamGuard, Champion Towing, City of Perris, Perris Com Ecco, Daytona Boat & RV Storage, Drop Zone, Edelbrock, Engine Pro, Harry's Café, HD Industries, Hoosier Tires, Horizon Solar, K&N Engineering, Livingwaters Hospice, Luke's Transmission, Moon Nursery, Paul Oil Company, Pepsi-Cola, Pick-A-Part Auto Salvage, Pizza Factory, Red Lion Inns and Suites, Robert Dempster, Scott Sales, Shaver Racing Engines, Sherwin-Williams, Stassines Cross, Square H, Swedish Speed, Trench Shoring, US Foods and Valley News.
To keep up with all of the latest Perris Auto Speedway news, photos, gossip and receive special offers, sign up at The PAS Facebook site at:   https://www.facebook.com/pages/Perris-Auto-Speedway/113876798686480?ref=hl
You can also keep up with the latest news and receive special offers from The PAS Twitter site: Perris Auto Speedway on Twitter.
Video and DVD productions of all racing events at Perris Auto Speedway are available from Loudpedal Productions. For more information on these productions you can contact them by calling (805) 844-3854, E-mailing mailto:trtruex@gmail.com or you can visit the web site LoudPedal Productions
Perris Auto Speedway is located on the Lake Perris Fairgrounds (home of October's Southern California Fair), approximately one hour east of Los Angeles and one hour North of San Diego. To get to the track, take the 215 freeway, exit on the Ramona Expressway and go three miles east to the fairgrounds.
racesatthepas@aol.com is the only authorized Internet address to issue official media news released from The Perris Auto Speedway or Oval Entertainment.