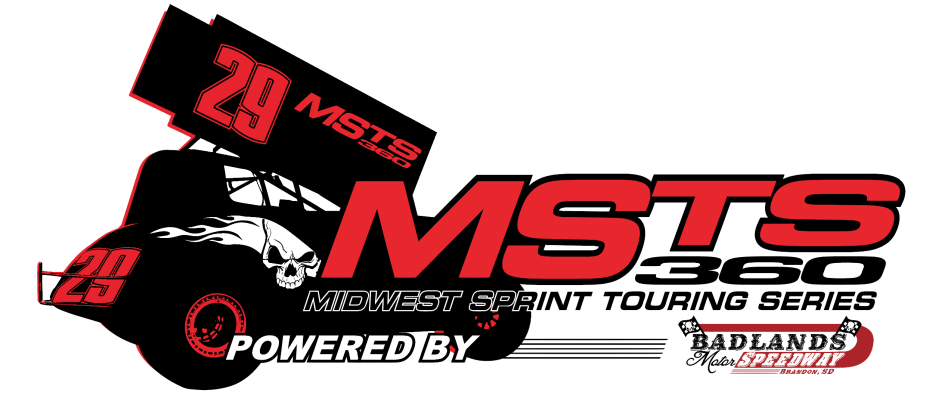 From Badlands Motor Speedway
Sioux Falls, SD — (December 21, 2015) — Badlands Motor Speedway and the Midwest Sprint Touring Series (MSTS) have partnered for the 2016 race season, bringing an already highly-anticipated Sunday 360-sprint car show to new heights. The "MSTS Powered by Badlands Motor Speedway" series will be racing every Sunday night at Badlands, along with other stops throughout the area.
MSTS SAMPLEThe 360-sprint car show at BMS was already the strongest in the country with $2,500 to win and $300 to start the main event each week. The addition of the MSTS will arguably create the strongest 360-sprint car event in the country throughout the summer.
Formed in 2015, the MSTS is one of the top 360-sprint car sanctioning bodies in the country with strong car counts at every stop. The addition of Badlands Motor Speedway will now make the Championship Point Fund even stronger for the series. BMS will match the MSTS Membership Fee for each driver with all funds going to the end-of-season points fund.
Last season, the MSTS Championship Fund was $27,000. That number will no doubt at least double for 2016 with the potential of being much larger with the new partnership.
The "MSTS Powered by Badlands Motor Speedway" series will debut in 2016 at Badlands Motor Speedway on Sunday, May 22. Sunday nights are Half Price Family Nights at BMS with half price admission ($10) and half price off various food & beverage items.