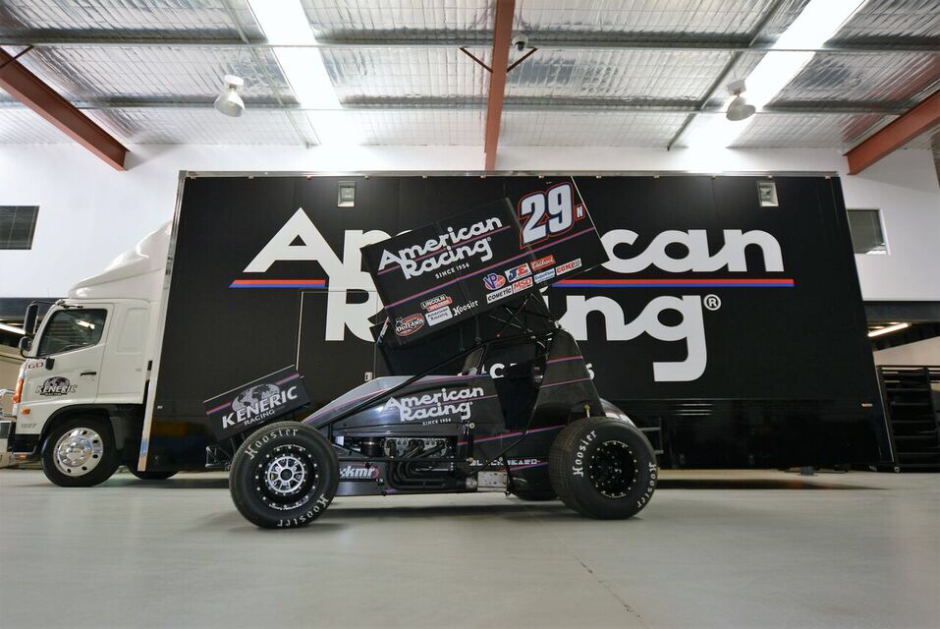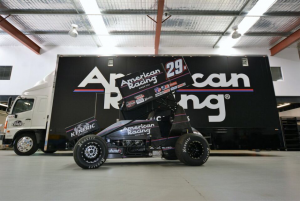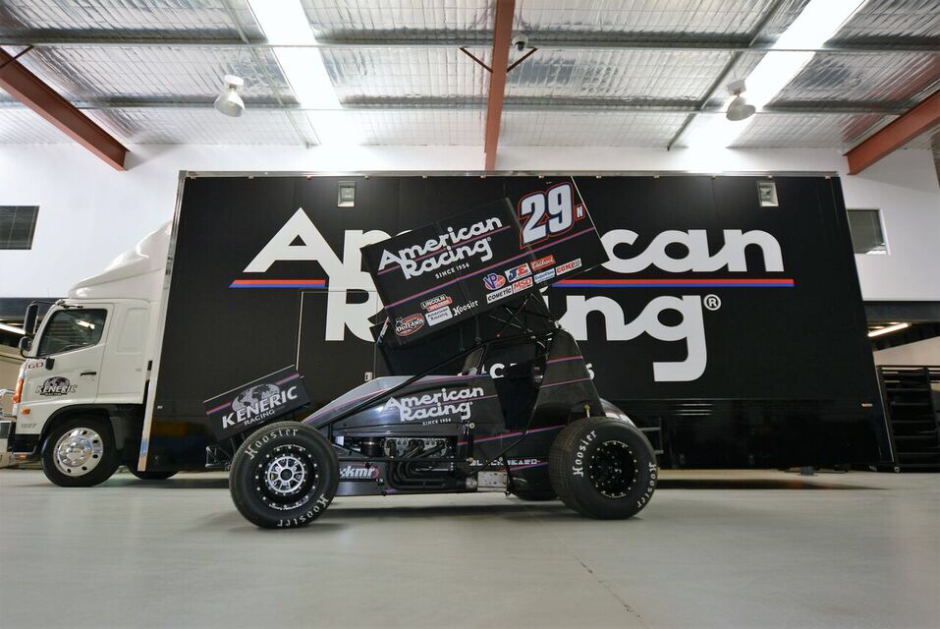 From Peterson Media
After some time off following a busy 2015 US season, Kerry Madsen's off season will come to a close this weekend as he set to return to Australia and compete aboard the potent American Racing/Keneric Racing No. 29 machine.
"It is nice to have a little break from racing, but I am looking forward to getting back to racing in Australia in front of some great supporters, friends, and family," said Kerry Madsen.
With equipment having now arrived in Australia and ready to go, Madsen and company are set to kick off a busy stint at the Valvoline Raceway during the International Series on January 3rd before quickly returning to action on January 5th.
Madsen and the Keneric Racing/American Racing Custom Wheels team will then head to Queensland, AU as they meet up with the World Series Sprint Cars for a two-night bout at the Brisbane Speedway on January 8th and 9th.
Mid January kicks off some prestigious races in Australia and the Keneric Racing/American Racing Custom Wheels entry will be looking to take home some big time hardware as the team is scheduled to compete in the Scott Darley Classic at the Valvoline Raceway January 15th and 16th, the Kings Challenge on January 21st at the Mt. Gambier Speedway, and the Grand Annual Sprint Car Classic at the Premier Speedway in Warnambool, AU Jan. 22nd-24th.
The Grand Annual Classic will kick off an extended stay in Warnambool, AU for the team, as they will go compete in the Prelude to the AU Title on the 26th, before contesting the Australian Title January 29th-31st.
A busy January will then see 'The Mad Man' return back to the United States to kick off his 2016 season in Florida, before returning to Western Australia to take on the World Series Sprint Cars during the series' season finale at the Perth Motorplex.
Though these races make up a busy tour in Australia, Madsen and his team have not ruled out the idea of nominating for a few other races, and they may just show up at a track near you.
"Team Boss Peter Gavranich, and Crew Chief Matthew Griffiths has put together a very nice schedule for us in Australia, and I am really excited about it," Madsen added. "There are some big races we would love to win aboard this Keneric Racing/American Racing Wheels entry, and we will certainly give it our best shot. Chris Bowe will be traveling to Australia for his second tour down under, while Big Brad (Bradley Kilgallon) is back on board with Keneric Racing for our Summer of racing."