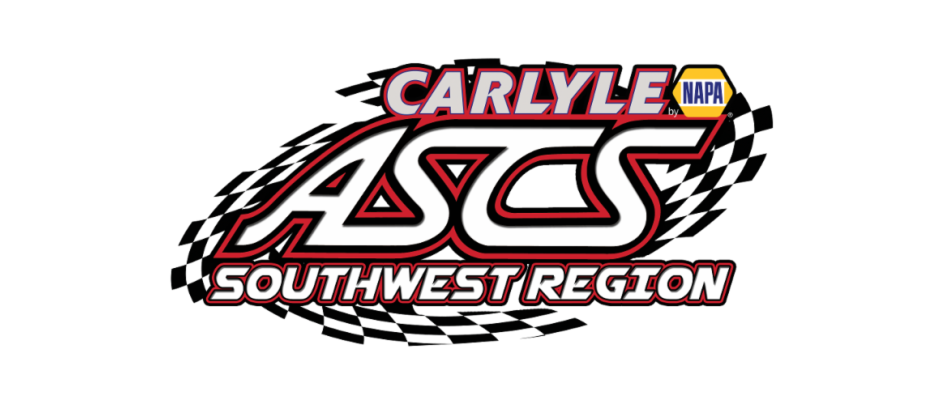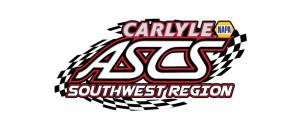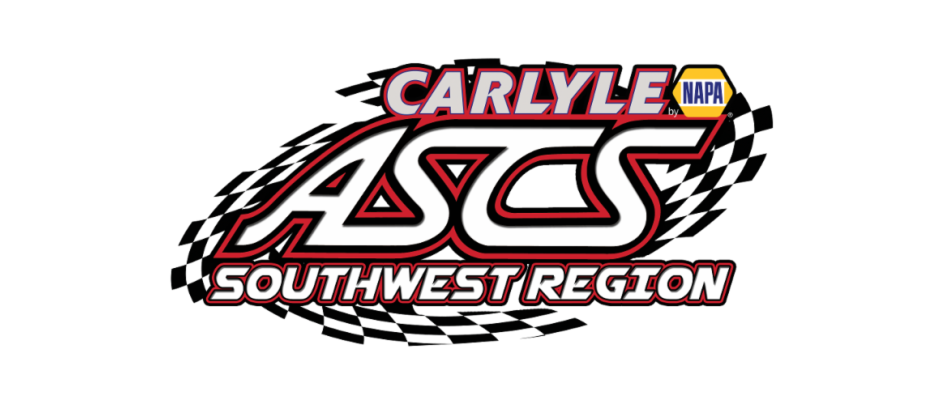 From Bryan Hulbert
Tulsa, OK — (March 7, 2016) — Back in action Saturday, March 12, round two of the 2016 season finds the Carlyle Tools ASCS Southwest Region at the Canyon Speedway Park in Peoria, Ariz. for the one-third mile oval's 2016 regular season opener.
The first of three scheduled appearances by the southwest arm of the ASCS Nation in 2016, the series last visit on August 15, 2015 saw Bob Ream, Jr. in Victory Lane, and was one of three wins on the 2015 season for the Glendale, Ariz. racer.
By way of victory on the series opening night on February 27 at the Central Arizona Speedway, Logan Forler leads the series point standings going into Saturday's action at the Canyon Speedway Park. Ream currently holds second with New Mexico's James Mosher third. California's J.T. Imperial holds fourth with Wes Wofford completing the top-five.
Arizona non-wing ace, R.J. Johnson, made a rare winged appearance in the 2016 season opener and is currently sixth. R.J. Johnson grabbed an ASCS Southwest victory at the Canyon Speedway Park in 2011.
Ryan Linder holds seventh with Lorne Wofford eighth. Chris Masters is ninth with defending ASCS Southwest Regional Champion, Rick Ziehl, making up the top-ten.
In 18 visits to the Canyon Speedway Park since 2010, Rick Ziehl leads the win count with six to his credit. Only two other drivers have multiple wins in ASCS competition at the Canyon Speedway Park, with Jason Johnson and Johnny Herrera each at two.
Leading up to Saturday's action, an open practice will be held on Friday, March 11 at the Canyon Speedway Park from 7:00 P.M. to 10:00 P.M. (MT).
Saturday, March 12 at the Canyon Speedway will also have Arizona Differential IMCA Modifieds, Dwarf Cars, Mini Sprints, as well as Scottsdale Muffler and Automotive presents IMCA Hobby Stocks vs. Renegades. Canyon Speedway Park is located in Peria, Ariz. at 9777 W. Carefree Hwy. For more information, log onto http://www.canyonspeedwaypark.com or call (602) 258-(RACE)7223.
The 2016 season for the ASCS Southwest Region is the ninth year of competition throughout Arizona, New Mexico, and west Texas. The ASCS Southwest Region is powered by Carlyle Tools, Hoosier Tires, Brodix, Team Lucas, and SpeedMart. Fans can follow along with the ASCS Southwest Region on Facebook at http://www.facebook.com/ascssouthwestregion
For continued updates including official finishes, points, and more on the ASCS Southwest Region, log onto http://www.ascsracing.com.