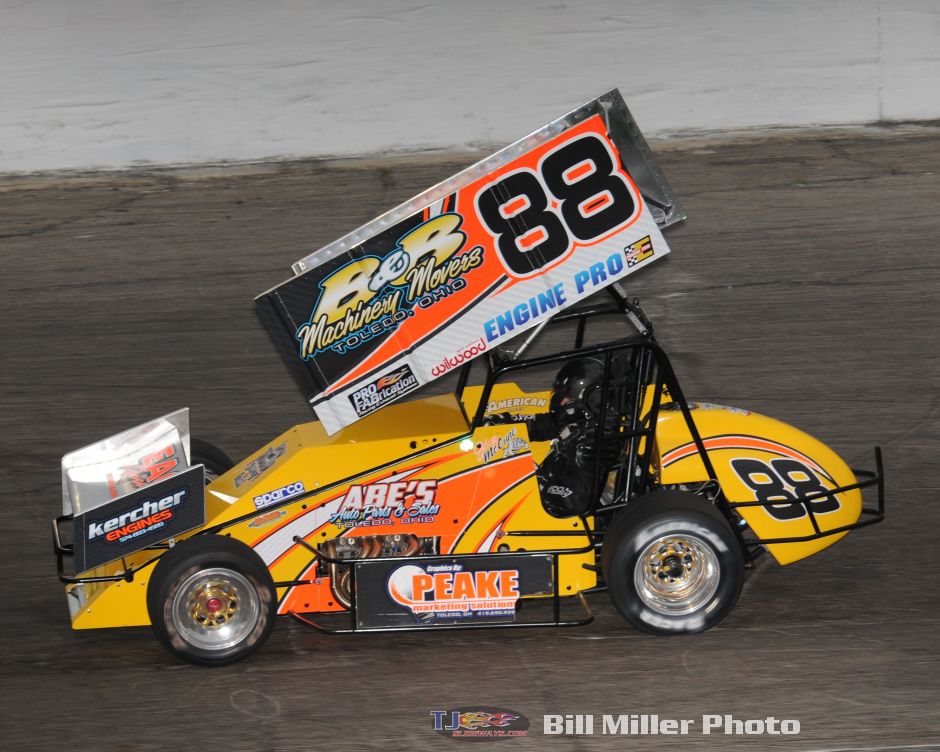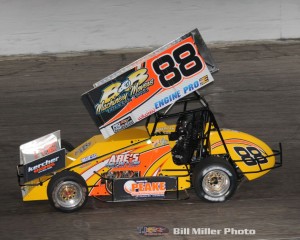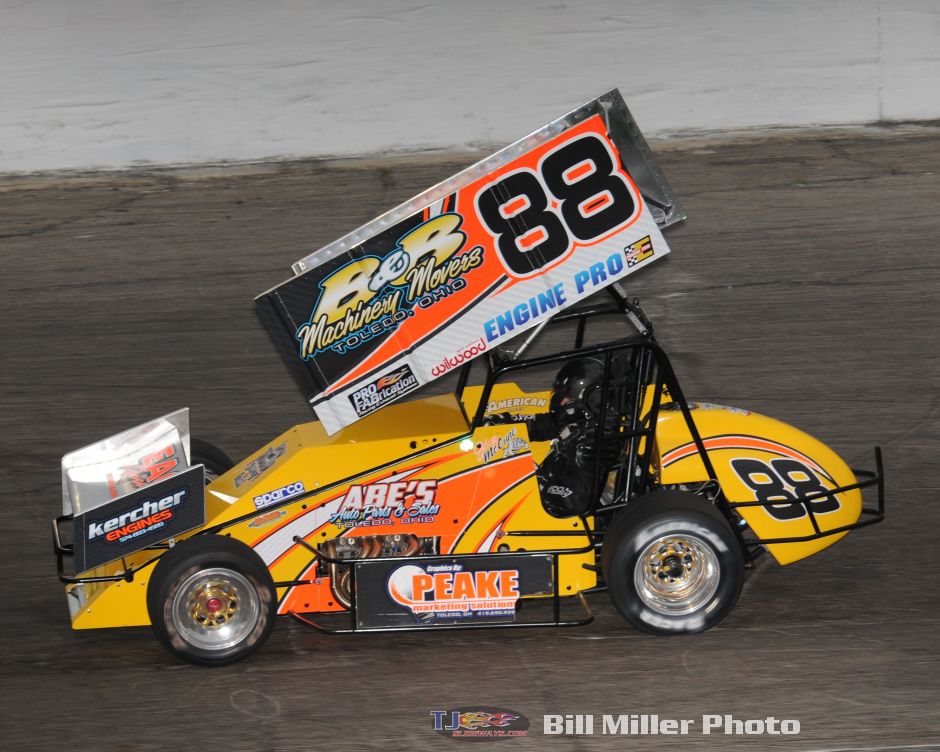 From Must See Racing PR
Holly, MI — (March 8, 2016) — When the Must See Racing Sprint Series presented by Engine Pro (MSRSS) invades the Carolina's next month, Jimmy McCune will officially begin his quest to defend his MSRSS title.
The third generation Toledo, OH driver is one of the most recent entrants for the MSRSS season opening events in the Carolina's April 15-16. The series will open up April 15 at Anderson (SC) Motor Speedway and return to Hickory (NC) Motor Speedway the following evening for the second consecutive season. The events are also a part of the inaugural American Sprint Cup series.
Jimmy McCune captured last season's MSRSS title and recorded his best season of his racing career. McCune captured three MSRSS victories and locked up the championship long before the October 4 final at Rockford (IL) Speedway.
Last year's phenomenal season wasn't just exclusive to Must See Racing. McCune captured eleven total wins in twenty-two starts and was the countries winningest pavement sprint car driver. He had two DNF's with the rest of his starts being podium finishes. He picked up feature victories with no less than four different sanctioning bodies. The MSRSS championship was long overdue for McCune as he just narrowly missed being crowned champion each of the past two seasons.
McCune is eagerly looking forward to the new season but understands it might be difficult to top last year's accomplishments." It was our first championship and the best season of my career as far as wins" explains McCune. "I'd like to top what we did last year, but it might be hard. We had a hell-of-a-year. That's just a testament to all the hard work my team and I put into it".
A quick look at the 2016 MSRSS schedule and McCune likes what he sees." I like the fact Jim (Hanks) is doubling us up with a few two-race weekends. It makes it more economical for us.
We're going to some new tracks in new markets and that's always a good thing because we can attract new fans. There are some guys coming back full-time this year and I think it's gonna be a really good season for the series. I can't wait to get down south" concluded McCune.
If McCune has half the season he had in 2015; that could be a bad thing for competitors.
For more info on the American Sprint Cup and Must See Racing please log onto www.mustseeracing.com