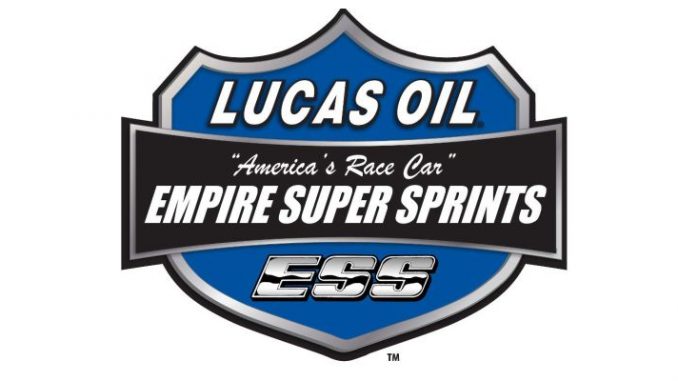 From Dean Reynolds
Syracuse, NY — (March 21, 2016) — It was implemented for the first time in 2015 and was very well received by the teams that like to follow the Lucas Oil Empire Super Sprints Tour. So for 2016, the Loyalty Program is being brought back by popular demand.
Any team that follows 90% of the full point shows will receive an extra $500 on top of all their point fund monies earned. Last year an extra $4,000 was handed out at the annual awards banquet,
"We started the Loyalty Program last year and it was a hit with the teams. Sometimes following a whole tour can be grueling and getting a cash reward as a thank you can go a long way." noted ESS President Chuck Miller. "We were proud to give 8 different teams an extra bonus last year and hope to give out more this year."
The Program is open to any team whether they have followed the ESS tour over the years in the past or are looking to do so this year. With increased sponsorship a record point fund will be handed out come November.
"We hope it's a win, win. The teams get some extra dollars and also we hope the tracks get a nice field of cars at each event." Chuck Miller continued. "Our point funds are not always about who's champion but who was dedicated to the tour. Whether you were Steve Poirier or Dave Axton, they both had a four digit figure in their envelope."
The 33rd Anniversary Season kicks off with a non-point event Saturday night, April 16th at the Selinsgrove Speedway before the point battle begins 6 days later at the Outlaw Speedway for a $2,000 to win event.
Some of the very best 360 sprint car drivers from the US and Canada are ready to see who will be the Lucas Oil Champion 2016..and as tradition continues, it promises to be excitement guaranteed!