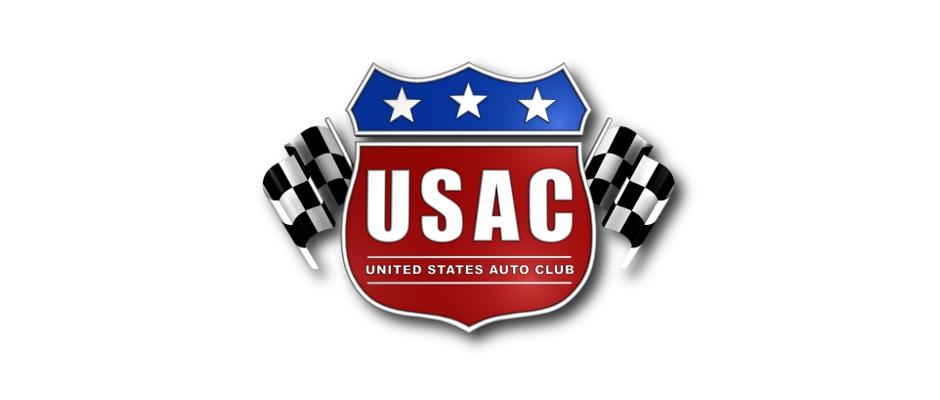 From Lance Jennings
Placerville, CA — (March 23, 2016) — On Wednesday, March 23rd, the USAC Western States Midgets will open their 34th season at Placerville Speedway. Located on the El Dorado County Fairgrounds in Placerville, California, the "Placerville Short Track Showdown" will also feature the famed World of Outlaw Craftsman Sprint Cars. The Pit Gates will open at 2:00pm, the Front Gates will open at 4:00pm, Time Trials at 6:30pm with Racing to follow. Ticket information can be found at https://dirtcar.ticketforce.com/eventperformances.asp?evt=201. Race track information can be found at www.placervillepeedway.com or calling 530.344.7592.
NOTICE TO RACERS: The USAC Western States Midget Series approved/legal mufflers are:
B&B: FRAC-0375-S w/side outlet,
Coast Fabrication: 300x625x17-2s, 350x625x17-2s, 400x625x17-2s
Extreme: 3512-3030 (with insert 2312-30), 3512-3030 SS (with insert 2312-30), 4615-3035- 15″ long x 6″ diameter x 3″ inlet and 3.5 outlet w/internal cone
Flowmaster: (BCRA Approved) 13009130, 1509130, 13509135
Shoenfeld: 14272735-78, 14272535
While a fixture on the Bay Cities Racing Association (BCRA) Midget schedule, Placerville's quarter-mile oval has hosted two USAC Western Midget events. On October 11, 1996, "The Professor" Jimmy Sills raced to a popular victory at the El Dorado County Fairgrounds. When the series returned to Placerville on June 1, 2013, Shane Golobic won the BCRA co-sanctioned event.
After scoring two wins last season, Ronnie Gardner (Corona, California) earned his third consecutive championship. Racing the Six8 Motorsports' #68 Baldozier Racing / Ram-Bull Racing Stewart, Gardner also posted five Woodland Auto Display Fast Time Awards, three heat race victories, one hard charger award, ten top-10 finishes and 45 feature laps led. Currently tied with Jimmy Sills and Tony Stewart, Ronnie will be looking to claim his fourteenth series triumph.
Shannon McQueen (Bakersfield, California) placed second in the chase for the championship. Piloting the McQueen Racing #7 Lucas Oil / Simpson Race Products Spike, Shannon recorded two heat race victories, eight top-10 finishes, and 12 feature laps led in 2015. Heading to Placerville, the 2012 Champion will have her sights on her second USAC Western Midget victory.
Cody Swanson (Covina, California) finished third in the USAC Western Midget point chase. Driving the family owned #71S Marcie Campbell Realtor / Advanced Racing Suspension Spike, Swanson had one Semi-Main win, one Hard Charger Award, seven top-10 finishes, and 15 feature laps led. The 2012 VRA Midget Champion will be looking for his second career USAC win.
"The Panda Express" Terry Nichols (Delano, California) ran fourth in the point standings. Piloting his #1P Johasee Rebar / Neverlift Motorsports Spike, Nichols finished last year with three heat race victories and seven top-10 finishes to his credit. The 2009 West Coast Sprint Rookie of the Year will have his sights on his first series win this Wednesday night.
Randi Pankratz (Atascadero, California) ran fifth in last year's championship point chase. Racing the family owned #8 HASA Pool Products / Trench Shoring Edmunds, Pankratz had one hard charger award and five top-10 finishes in the campaign. The veteran driver will be looking to earn her first series win at the El Dorado County Fairgrounds.
Among the other drivers expected to be in action are Michael Faccinto, Brian Gard, Nick Chivello, Scott Pierovich, Tyler Dolacki, Robert Dalby, and more. In addition, NASCAR's Kyle Larson, former USAC National Champion Bryan Clauson, and race promoter / World of Outlaw driver Brad Sweet will be on hand.
Placerville Speedway is located on the El Dorado County Fairgrounds in Placerville, California at 100 Placerville Drive. All seating is reserved and tickets are $45. More ticket information can be found at https://dirtcar.ticketforce.com/eventperformances.asp?evt=201. For more track information, visit the track's website at www.placervillepeedway.com or call 530.344.7592.
The USAC Western States Midget Series thanks Hoosier Tire, Brown and Miller Racing Solutions, DJ Safety, Extreme Mufflers, Stand 21 Racer Goes Safer Foundation, Ultra Shield Race Products, and Woodland Auto Display for their support. If you or your company would like to become part of the series, email PR Director Lance Jennings at lwjennings@earthlink.net.
For more information on the series, visit the United States Auto Club (USAC) website at www.usacracing.com. You can also find exclusive content on the USAC Western States Midget Facebook and Twitter pages. Loudpedal Productions has DVDs and subscription videos that feature the series available for purchase at www.loudpedal.tv and 805.407.7229.