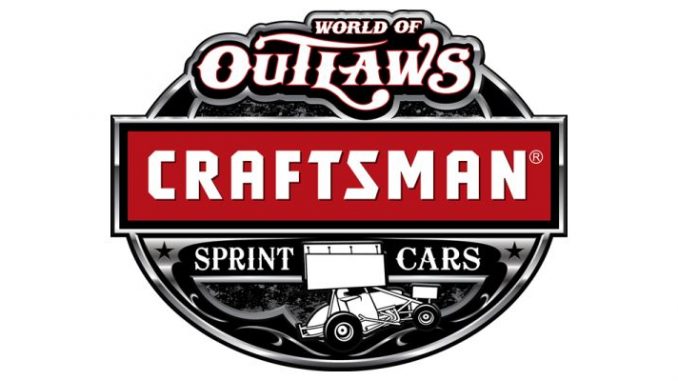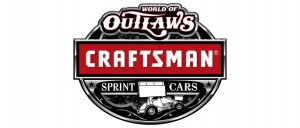 PETERSEN MEDIA
As the "Greatest Show on Dirt" continues to race it's way through California, the long awaited return to the Bakersfield Speedway is coming up as the World of Outlaws Craftsman Sprint Car Series will invade the racy 1/3 mile Bakersfield Speedway during the April 15th Budweiser Bash.
With bad weather hampering the series' visit to the Central Valley in early March, the Series' return will give fans one final shot enjoy the World of Outlaws Craftsman Sprint Car Series before they head back East.
The 2016 World of Outlaws Craftsman Sprint Car Series season has been off to a great start, and through 11 races, it is California's own Brad Sweet sitting atop the point standings on the strength of three wins.
The current Top-Three in series points have California ties, as Joey Saldana, who sits in second, competes for the California based Roth Motorsports while Shane Stewart sits in third and drives for Kyle Larson who hails from California and Justin Marks who spent his college days in the Golden State.
As the event nears, a limited supply of reserved tickets are still available and fans are urged to get their order in as soon as possible to ensure a seat to their liking.
The big return of the World of Outlaws Craftsman Sprint Car Series will kick off on Thursday night as there is a pre race kick-off party scheduled at Chuy's Mesquite Broiler located at 8660 Rosedale Hwy in Bakersfield, CA. Fans are encouraged to come out, enjoy some great food a drinks with the Budweiser Girls and get ready for a big night of racing with some specials guests expected to be on had.
Tickets for the Budweiser Bash are now on sale, and fans can purchase their $40 reserved seating seats by calling 1-844-Dirt-Tix (347-8849). General Admission Tickets will be available for $35 while Kids 12-Under will be admitted for just $15.
Those wishing to camp out at the Bakersfield Speedway will be able to do so at no cost, and spots are available on a first come-first serve basis.
On April 15th, the World Of Outlaws Sprint Cars will make their return to the Bakersfield Speedway and the IMCA Modifieds, as well as the IMCA Stock Cars will join them for what should be a great night of racing during the Budweiser Bash.
STAY CONNECTED: Stay connected to the Bakersfield Speedway for more information on this event by following on twitter @BakoSpeedway, 'Liking' the track on Facebook at www. Facebook.com/Bakersfield.Speedway, or by clicking over to www.bakersfieldspeedway.com.
The Bakersfield Speedway is located at 5001 N. Chester Ext. Bakersfield, CA 93308.
PETERSEN MEDIA: Petersen Media is a promotional agency that can handle your public relations, marketing, and any other promotional needs. Petersen Media utilizes multiple tactics to help you reach your intended audience,  and boost awareness.
For more information contact sales@petersenmediainc.com, by phone at 916-342-3424, visit www.petersenmediainc.com,  www.facebook.com/PetersenMedia, or follow www.twitter.com/petersen_media.