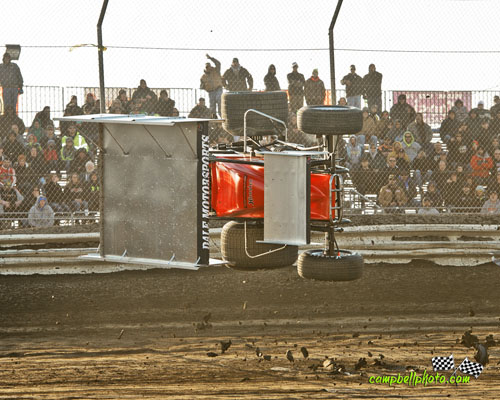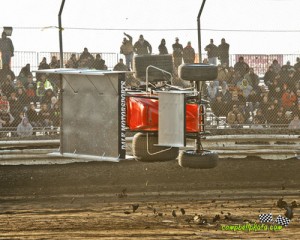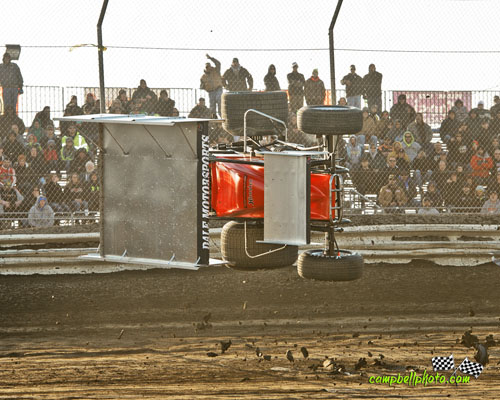 By T.J. Buffenbarger
Several Michigan based race teams made their first appearances of the season at Attica Raceway Park's opening night last Saturday. Doug Zimmerman, Chase Ridenour, and Dan McCarron all ventured south. Zimmerman's night was particularly eventful getting upside down twice in the same night. Rough return for Zimmerman who sat out most of 2015 in retirement, but has returned for 2016. Of the three only McCarron made a feature but also ended up upside down on the opening lap of the 305 main.
Auto Value Bumper to Bumper Super Sprints schedule has seen some changes over the past couple of weeks. AVSS has added events at Berlin on July 9 and Spartan Speedway on July 29. That gives Berlin fans two opportunities to see sprint car racing in 2016.
Ryah Ruhl and Nick Rogers held a season kickoff event for the 2016 season last Saturday at American Legion in Quincy, Michigan. Ruhl debuted his 2016 paint scheme during the event. These fund raiser/kick off events have been popular in other regions and are a good way to generate funds for a team and interact with their fans. Much better alternative than GoFundme or other fund raising that is not as interactive. Kudos to Ruhl and Rogers for putting in the extra work to make something like this happen.

Jacob Weaver following Jason Johnson's feature victory at Placerville Speedway. (Image courtesy of Jacob Weaver)

The Great Lakes Super Sprints held their first educational event for their STEM program at Arrowwood Elementary School in Saginaw, Michigan. The GLSS display took part in Arrow Quest and was one of the stations for 5th graders interacted with during the event.

Congratulations to Giard's Michigan resident Jacob Weaver on picking up his first Craftsman World of Outlaws series feature victory as a crew member. After assisting Ruhl's team for several seasons Weaver hit the road for 2016 with Jason Johnson Racing on the Outlaw tour. Johnson picked up the victory last Wednesday at Placerville Speedway.