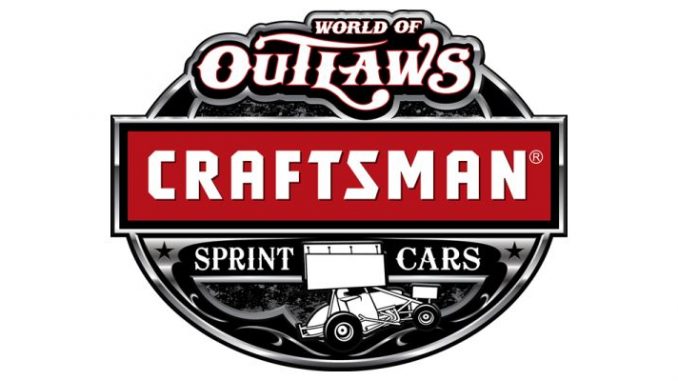 PETERSEN MEDIA
In just over one week the dry spell ends at the Bakersfield Speedway for the World of Outlaws Craftsman Sprint Car Series as 'The Greatest Show on Dirt' returns for this first time since the 2005 season for the Budweiser Bash on April 15th.
An extremely successful Spring Swing in California for the series has seen great racing on a nightly basis, as the high banked Bakersfield Speedway should set up another memorable World of Outlaws Craftsman Sprint Car Series event in the Golden State.
In recent action for the series, a trio of events at California bullrings has seen Jason Johnson win at the Placerville Speedway, Brad Sweet use a late race move to win at the Ocean Speedway, and most recently Donny Schatz charged from his 14th starting spot at the Silver Dollar Speedway to win the Mini Gold Cup.
As of late, California's own wheelmen have been giving the World of Outlaws Craftsman Sprint Car Series drivers fits, and the Bakersfield Speedway will likely be the final opportunity for a local to steal one from the traveling organization.
A big weekend is set for Bakersfield, CA as a pre-race party is set for Thursday night the 14th, with the return of "the Greatest Show On Dirt' set for Friday the 15th during the Budweiser Bash.
The big return of the World of Outlaws Craftsman Sprint Car Series will kick off on Thursday night the 14th as there is a pre race kick-off party scheduled at Chuy's Mesquite Broiler located at 8660 Rosedale Hwy in Bakersfield, CA. Fans are encouraged to come out, enjoy some great food a drinks with the Budweiser Girls and get ready for a big night of racing with some specials guests expected to be on had.
Tickets for the Budweiser Bash are now on sale, and fans can purchase their $40 reserved seating seats by calling 1-844-Dirt-Tix (347-8849). General Admission Tickets will be available for $35 while Kids 12-Under will be admitted for just $15.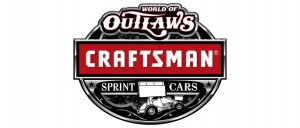 Those wishing to camp out at the Bakersfield Speedway will be able to do so at no cost, and spots are available on a first come-first serve basis.
On April 15th, the World Of Outlaws Sprint Cars will make their return to the Bakersfield Speedway and the IMCA Modifieds, as well as the IMCA Stock Cars will join them for what should be a great night of racing during the Budweiser Bash.
STAY CONNECTED: Stay connected to the Bakersfield Speedway for more information on this event by following on twitter @BakoSpeedway, 'Liking' the track on Facebook at www. Facebook.com/Bakersfield.Speedway, or by clicking over to www.bakersfieldspeedway.com.
The Bakersfield Speedway is located at 5001 N. Chester Ext. Bakersfield, CA 93308.
PETERSEN MEDIA: Petersen Media is a promotional agency that can handle your public relations, marketing, and any other promotional needs. Petersen Media utilizes multiple tactics to help you reach your intended audience,  and boost awareness.
For more information contact sales@petersenmediainc.com, by phone at 916-342-3424, visit www.petersenmediainc.com,  www.facebook.com/PetersenMedia, or follow www.twitter.com/petersen_media.