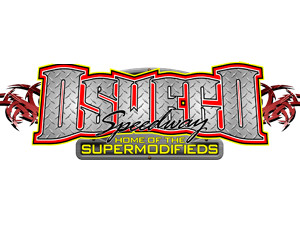 By Dan Kapuscinski

OSWEGO, NY (April 6, 2016) – With Oswego Speedway's 66th season of racing just around the corner, local businesses are reminded that the Speedway will again offer corporate group ticket discounts for select events during the 2016 racing calendar.
The Speedway's "Corporate Nights" include events to be held on June 11, July 2, July 16, August 6, and August 13 and serve as a one of a kind experience for businesses to share with employees or customers.
Businesses that attend a "Corporate Night" with at least 15 representatives will receive $10 general admission per person, a savings of at least $5 per ticket. Pre-purchase food vouchers, valued at $6 per ticket, are also available for only $4.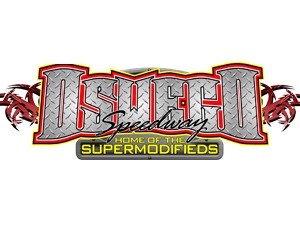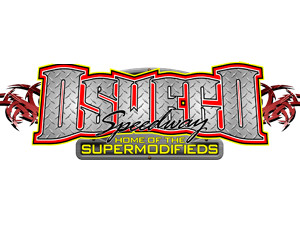 For more information on "Corporate Night" ticket discounts for your business, please contact Debbie Bond at the Speedway box office by calling (315) 342-0646.
Kids 16 and under will again be admitted free at all Speedway events in 2016 with the exception of Budweiser International Classic Weekend and Race of Champions Weekend.
On track activity beings at Oswego Speedway on Saturday, May 7 with the annual open test session for all racing divisions. Testing will run from 1-5pm on May 7 and is free for spectators to sit in the main grandstand.
Racing action at the Speedway begins on Saturday, May 14 featuring the Speedway's 66th consecutive opening night highlighted by the Race of Champions Modified Richie Evans Memorial 61 as well as kick-off events for the Novelis Supermodifieds and Pathfinder Bank SBS.
For more information on Oswego Speedway be sure to visit www.oswegospeedway.com. You can also FOLLOW on Twitter @OswegoSpeedway and LIKE on Facebook at www.facebook.com/OswegoSpeedway.
About Oswego Speedway: Oswego Speedway, a sports entertainment company, is a 5/8 mile semi-banked pavement racing oval located off the shores of Lake Ontario in scenic Oswego, NY. Oswego Speedway has been a continuously run weekly racing venue since August, 1951. The premier open-wheel pavement short track cars in the world, Supermodifieds, run weekly at Oswego Speedway making Oswego the only weekly Supermodified racing venue in the world. The Small Block Supermodifieds accompany the full blown Supers on a weekly Saturday night schedule which runs from May through September. Oswego Speedway is mentioned in racing circles as the "Indy of the East," as no fewer than a dozen past and present competitors have competed at the famed Indianapolis Motor Speedway including Mario Andretti, arguably the greatest driver of all time, two-time Indy 500 champion Gordon Johncock, along with former International Classic Champions Bentley Warren, Joe Gosek, and Davey Hamilton.